SAN ANTONIO — All eyes in San Antonio will be focused on the NBA Draft 2023 Thursday night with the Spurs owning the No. 1 pick overall, but there is another major event happening in New York City with Alamo City representation.
The Spurs have announced that two local students will compete and represent the city in the first 2023 NBA Math Hoops Global Championship in New York City, starting Wednesday.
Representing Spurs Math Hoops Presented by Whataburger is Nathanial "Max" Gonzalez from Robert G. Cole Middle and High School. Joining him is Daniela Rodriguez from JT Brackenridge Elementary School, representing Texas Afterschool Centers on Education (TX ACE) Math Hoops.
The 26 participants were selected from over 206,000 students who participated in the NBA Math Hoops program during the 2022-23 season.
"We know math proficiency is directly linked to high school graduation rates and future career success," said Dr. Kara Allen, chief impact officer for Spurs Sports & Entertainment. "In partnership with NBA Math Hoops, we commit to making math fun and accessible, preparing young people for their future, and investing in our next generation of leaders and legacies."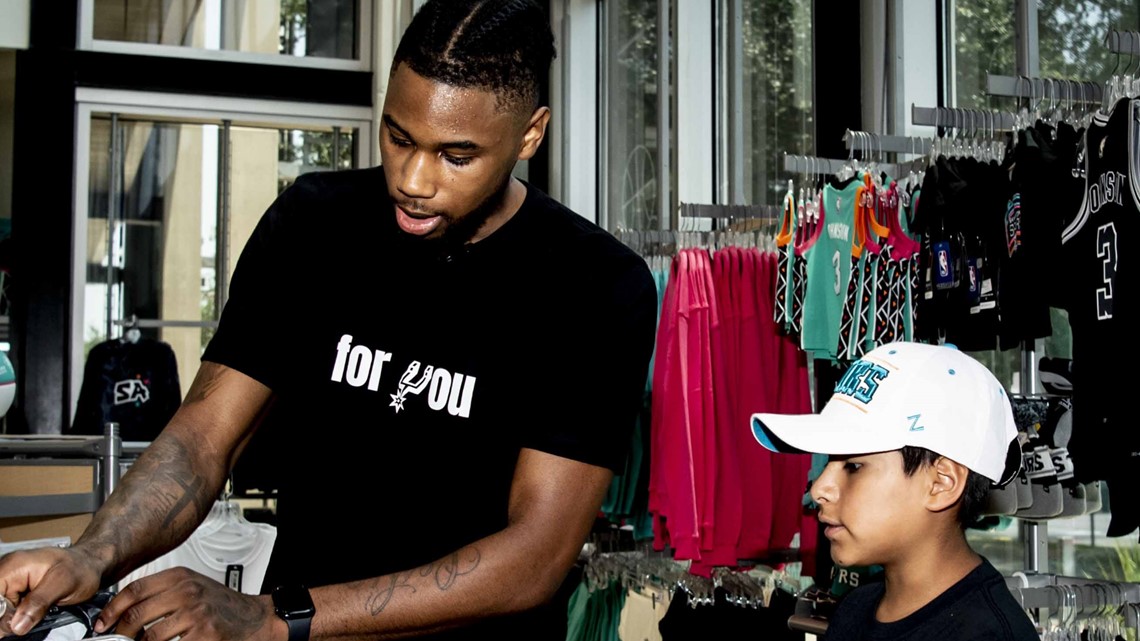 And aside from a trip to the Big Apple to compete, the students were given a Spurs shopping spree at the AT&T Center with Spurs guard Blake Wesley presenting them with custom jerseys and gift cards to the fan shop, courtesy of SS&E in partnership with Whataburger.
"We're proud to have Max and Daniela attend the global championship from the Spurs Math Hoops program, which has emerged as one of the most exciting NBA Math Hoops regional programs in just the first year of implementation," said Nick Monzi, CEO and co-founder at Learn Fresh. "This is all thanks to the dedication of the Spurs, Whataburger, TX Ace and our group of outstanding San Antonio educators."
It is shaping up to be a wonderful week for the Spurs and San Antonio in New York City.
It is presumed the team will select basketball star Victor Wembanyama and San Antonio will be cheering for Daniela and Max to take the Math Hoops title back to the Alamo City.