SAN ANTONIO — WHEN TO WATER DURING A YEAR-ROUND CONSERVATION PERIOD:
When the Edwards Aquifer test well has risen above the 660-foot drought water restrictions trigger level on a 15-day average, drought restrictions are eligible to be lifted. However, during these times, year-round conservation water use rules will remain in effect.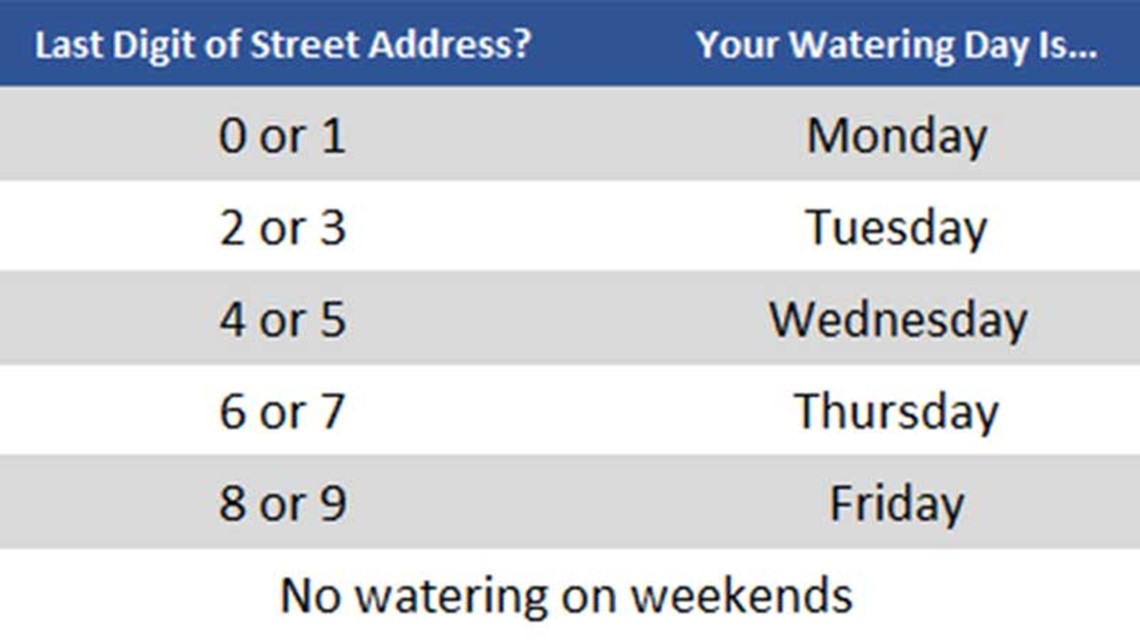 Residents can water with an irrigation system or hose-end sprinkler on any day of the week before 11 a.m. or after 7 p.m. SAWS will continue to monitor the Edwards Aquifer level to make sure it remains at a consistent level above 660 feet.
Regulations in effect under the City's conservation ordinance:
Landscape watering with an irrigation system or sprinkler is permitted any day of the week before 11 a.m. or after 7 p.m.

Hand watering with a hand-held hose, drip irrigation, soaker hose or bucket is permitted any time of day.

Under Year-Round guidelines, all fountains – whether commercial or residential, indoor or outdoor – are allowed.

Washing impervious cover such as parking lots, driveways, streets or sidewalks is permitted without runoff to avoid water waste.

Water waste is prohibited at all times. Allowing water to run off into a gutter, ditch or drain or failing to repair a controllable leak is considered water waste.

Residential, commercial, industrial and agricultural Edwards Aquifer water users should use common sense and best practices to avoid water waste.

The use of commercial vehicle wash facilities is permitted any day.
SOURCE: San Antonio Water System