VILE Podcast: Former fiancé explains killer nurse's 'hero complex'
Ron English said he would never have expected the Genene Jones he knew to be accused in the murders of children. He said it took him years, but he is no longer in denial.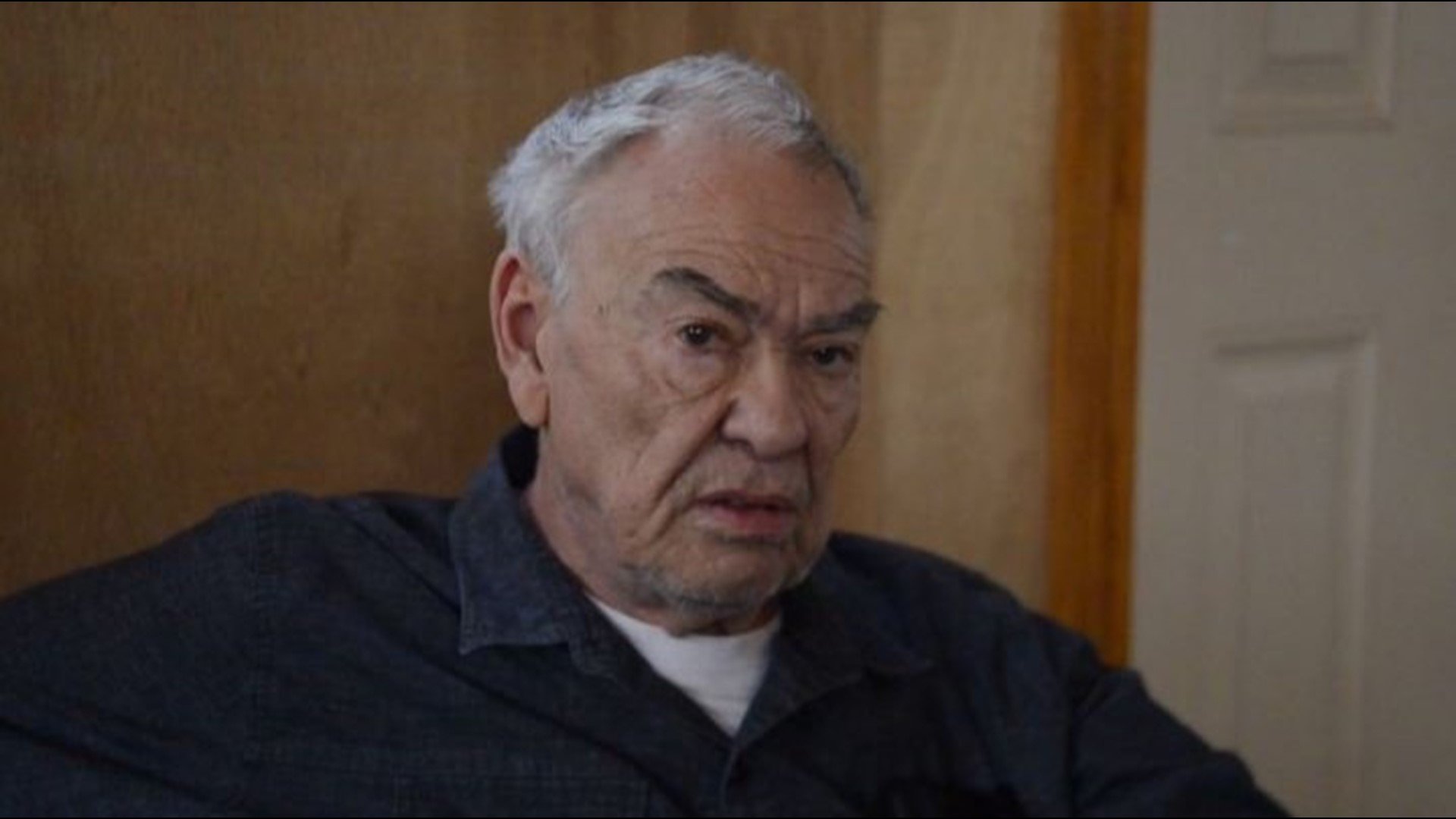 In 1974, Ron English said he and his older brother owned a beauty supply store in San Antonio. He was 26, and he was in charge of the store's account with Methodist Hospital. English had no idea this would lead him to cross paths with Genene Jones.
Through archived reports, court records and accounts of others, we know a great deal about Jones.
We know, for instance, that her short run as a nurse began in San Antonio in 1977.
We know in 1984 that she was sentenced to 99 years in prison for killing 15-month-old Chelsea McClellan.
We know that in 2017 alone, she was indicted in five additional child murder cases from the 1980s.
But we also know there is an immense difference between knowing about a person, and actually knowing them.
Challenging childhood
:
By several accounts, Genene Jones had a family and loved ones who cared about her.
But author Peter Elkind explains how Jones' early life was pockmarked by death and misfortune along the way.
"She had a challenging childhood, there's no question about it. She had kind of a stormy early life. It obviously took on a different direction after she becomes a nurse and was suspected of harming kids under her care," Elkind said.
In researching his book, The Death Shift, Elkind wanted to learn more about Jones' background.
He explained that she had three siblings, two brothers and a sister. All were adopted by their parents, Gladys and Dick Jones.
Her father owned a nightclub on Fredericksburg Road in San Antonio. Genene was very close with him, and they often spent time together there.
"Her father was sort of this swashbuckling character. He ran a place called the 'Kit Kat Club,' which was actually fairly close to where the Medical Center is now. He was a gambler. He ran nightclubs. He was just a larger-than-life character in San Antonio. He was kind of famous and infamous in certain quarters. He was in the news. He was a very colorful guy.
He sort of went through some boom and bust stuff of his own. Interesting guy. Interesting character. He was the sort of guy who attracted attention naturally, and Genene wanted to attract attention herself," Elkind said.
He said one of Jones' brothers was killed in a horrific accident while he was working on a pipe bomb in their father's shop when she was just a teenager, and her other brother died of cancer. Cancer also later claimed her father's life.
"She had a brother who blew himself up with a homemade bomb, another brother who died very young and she was very affected by her father's death," Elkind said.
Jones was also married after she graduated from high school to a man named Jim DeLany, whom she later divorced. At that time, Jones was working as a hairdresser. It was after her divorce that she first met Ron English.
"I said in the book that I was using a pseudonym for [English], Genene's kids and Genene's sister; only those four people. In the case of her kids, I didn't think it was fair to tarnish them for the rest of their lives with that association. In the case of her sister, she, needless to say, didn't want to be associated with Genene publicly.
The one I identified as Keith Martin, as I described, wrote letters to [Jones]. Of course, she corresponded with him. I have the letters. The reason I'm able to say his real name is because on the public radio show in San Antonio I was interviewed fairly recently for, this guy called in in the middle of the show," Elkind said.
As Elkind was in the middle of a live interview with Texas Public Radio's The Source in July 2017, Ron English called in and was soon after speaking with Elkind for the first time in several years.
"I think as Peter and I once talked about in the book, Genene had a hero complex, and I noticed that with her around the house. 'Oh look what I did, I saved your dad,' and, 'Oh I saved my son.' She wanted this type of narcissistic attention maybe is the word. I don't know," English said on the radio show.
Naturally, we were curious to know more about English's relationship with Genene and where he developed some of his opinions about her that seemed to be so far off from so many others.
"We had some time. She didn't have any appointments, so we got to talking. I was really fascinated by her. She had a really great personality. We got to ease up and know each other a little bit better. We started joking and laughing. I stayed there for three hours. The next thing I know, we'd arranged to go out for dinner that Saturday night. That's basically how I began to know Genene.
The relationship developed into just dating and finally into an engagement, and I was engaged to Genene for about two years after that. Genene has always had this dynamic personality. People liked her. She was very witty. She liked to tell jokes. She loved to go out, party, dance and have a good time. I never really, at that point, saw that there was anything other than someone who was a good person, loved kids and everything else. She had a 3-year-old boy at the time. Then things started developing differently," he said.
Obsession with medicine
:
English elaborated on some statements he made in the Texas Public Radio interview about what he considers to be Jones' fixation with medical emergencies.
"I began to question her constant involvement and fascination with medicine. I noticed that she was, I don't know what the word is, but with her 3-year-old, she was always finding illnesses that he had that just simply weren't taking place. She was constantly running him to the E.R. I would say, 'Genene, he's really not sick, and he's not going blind.' 'No he is. We've got to get to the E.R.,' she would say. Here we go again," English said.
English said Jones' fixation with medicine often carried over to his father's care.
"I would notice things that were just not normal about it. My father was a heart patient. She was constantly deciding to give him his medication. I would say, 'This isn't quite what the doctor prescribed.' She'd say, 'I know what's going on. He's got to have the nitroglycerin now.' She became very dominant and very forceful about it. I began to resent it," English said.
English said he also didn't trust what Jones was telling him beyond medical decisions.
"By that time, she was working in the store. She quit the Methodist Hospital, and she came to work in the store with my brother and I so she could wait on customers and we could go out and deal with our territory. There was one day she didn't show up for work. It was noon, and we were like, 'What's happening?' Finally, she came in and said, 'Over on West Avenue last night there was somebody threatening to shoot up the neighborhood, and they had the SWAT team out there.' I said, 'Genene, that wasn't even on TV. If there had been something like that, I can assure that it would have been all over the news.' She said, 'Well no, it did happen until 4 a.m.' I said OK, but just kind of brushed it off," English said.
He knew Jones when she first decided to become a nurse. English said Jones was already interested in medicine when she started working at his family's store. He also contemplated a career change at the time.
"I was having trouble with what I wanted to do with my life when I was 26 or 27. I really didn't enjoy the business that we owned. She took me over to her mother. I would counsel with her mother. I got to thinking, 'Well, what if I go into medicine, Gladys?' Genene's eyes just lit up like, 'Wow, my husband would be a doctor.'
I thought seriously about it, and then Genene said, 'I really think you should. I haven't told you but I really want to go back and be a nurse.' I said, 'Genene, you've already got your, you're one of the best cosmetologists in San Antonio. I mean, you're making money. People like your work.'
Well then she started bringing medical books into the store. That's when she became obsessed with medicine, and she was working on her LVN," English said.
The deposition
:
There wasn't just one reason why he and Genene Jones broke up, but throughout their relationship, there was always an elephant in the room.
"The thing is that Genene always wanted sex with me, but the biggest issue with that is I'm gay," English said.
This also led to one of the most glaring examples of Jones' "storytelling." She later claimed in a deposition that English was the father of her second child, but that wasn't even the most startling revelation she made about him.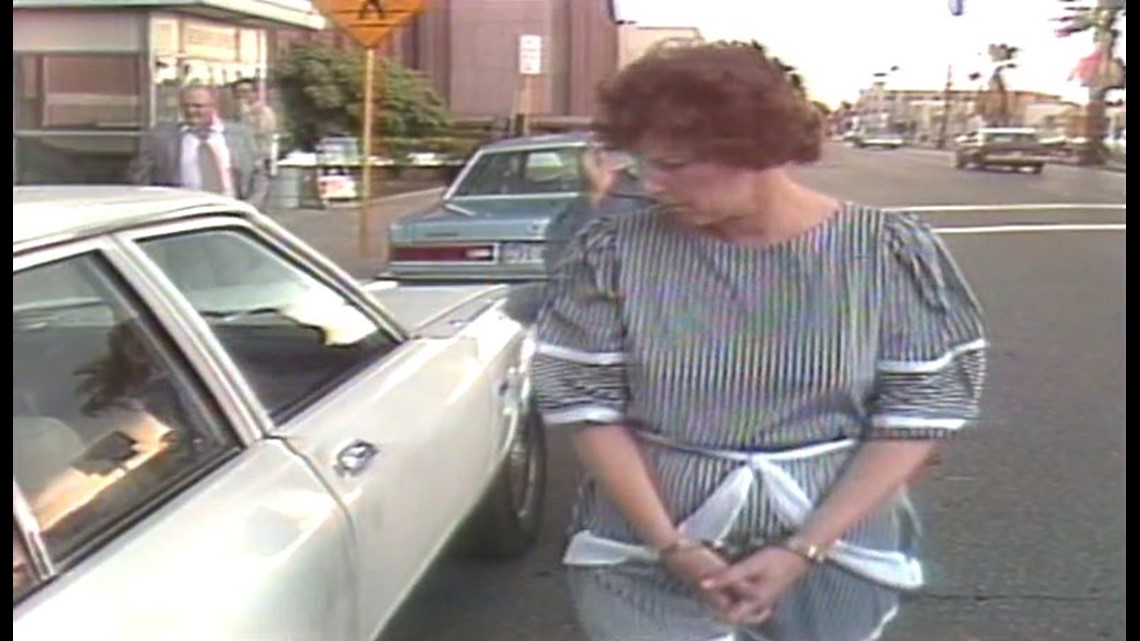 "When she was arrested, she told Ron Sutton, the DA in Kerrville, in her deposition that I was the father of that child. I'm going, an 18-month pregnancy? That's a good one this time," English said.
In Peter Elkind's original article for Texas Monthly, he reported on this deposition. The story reads quote:
"In a sworn deposition, [Jones] said the child's father was named Ron English and that he was deceased."
"She said Ron English is the father of my second child, but he was killed in an automobile accident in California. When that article came out in Texas Monthly, which is when I first met Peter. That was his article. The phone was ringing all day long. 'Ron, are you alive? What happened?' I said, 'Why is everybody calling me and asking me if I'm alive.' They said I knew Genene, but what was the deal? That was seven years ago, before we broke up."
"They said, 'You better go get a copy.' I said, 'Oh my God! Here she goes again!' I got on the phone and said I need to call this author," English said.
He ended up arranging to do an interview with Elkind, and the two talked for hours about his relationship with Jones. At the time, English went by the pseudonym of "Keith Martin."
"I was a teacher and still am. I taught a lot of kindergarten students in the Hill Country area, Bandera and Kerrville. I was afraid that with the gay thing and this alleged murder at the time, my name being published in the book would have destroyed my career, and it would have been guilt by association. It's a different day and time now. I am who I am," English said.
English has been a music teacher for more than 30 years. He spoke with KENS 5 in a studio where he works.
'Tension between us'
:
Ron English and Genene Jones had a falling out that led to their relationship ending.
"There was just some tension between us. That's really how it happened. It wasn't anything terribly bitter, but I just knew that things weren't right. They just weren't. I think the sexual thing and everything else just became making sarcastic remarks at each other until finally she just walked out of the store one day. I just never called her back, and it would be seven more years before I did talk to her," English said.
When he finally talked to Jones again several years later, English said their meeting wasn't under favorable circumstances. Rather than just catching up, the two had serious matters to discuss.
"I did not see Genene anymore until I saw her name in the paper. Here it was sprawled all across the headlines. Genene Jones accused of murdering babies. I just literally dropped my coffee. I couldn't believe this. That's Genene. She was living I think with her mother when all of this was going on," English said.
Jones' mother, Gladys, told English that she wanted to do anything she could to help Jones before she was convicted.
When it comes to Jones' deposition where she claimed English was dead, he said she had an explanation for that as well.
"She said, 'Ron, I loved you very much. You have no idea the love I had and still do for you. I knew that if your name was brought up, every reporter in the world would have been at your doorstep. You would have been harassed beyond what you deserved.'
She said that's really why she did it. 'Well, that's the first time you've told the truth,' I said. I know that at her trial, her attorney then had discussed resurrecting me and bringing me in to testify, but then they changed their mind and decided not to," English said.
What if...
:
Looking back on everything, English said part of the reason he got engaged to Genene Jones was family pressure to marry.
"I had a father and two brothers. My mother had just died, fell over dead with an aneurysm at the age of 57, just two months before I met Genene. Just my dad said, 'Your mom's not around. You boys are getting older. What are you going to do with your life?'
We were talking about parents getting married. I said my parents were married 40 years. Their anniversary was June 1. She talked about hers. We were talking about marriage, family and stuff like that then said maybe that's not a good idea for both of us. She said, 'Yeah, I was thinking the same thing.' We set the wedding date actually for June 1 in honor of my parents. Every June 1 that comes along, I think about my parents and what if," English said.
He said he wrote Jones a letter in August 2017 before she was transferred to Bexar County to face five new murder charges against her.
"But the ultimate question is would I have an involvement with her? No, I would not want to have anything other than to sit down and [have her] tell me what's happened in [her] life, how has it been, how has [she] dealt with it? That would be the extent I would ever carry it," English said.
In the next episode of Vile, we talk with a nurse who worked with Jones at Bexar County Hospital.
KENS 5 is taking a look back at the history of the Genene Jones case and following new developments in the Vile podcast. This is an ongoing project. If you are connected to the case, and you would like to speak with us, email swelsh@kens5.com.
Stick with KENS5.com/Vile for the latest updates in our podcast series, plus photos, videos and audio recordings related to the story.