SAN ANTONIO — The woman who recently used an office chair to fend off a man who was allegedly trying to sexually assault her said she hopes the man remains jailed.
The attack happened April 12 at a northwest-side office building. The victim told police the man, Montre Shepherd, gained entry into the building, and when she found him alone in an office he exposed himself, trapped her by slamming the door shut and then attacked her.
The woman, who said she was badly shaken by the incident, said she was alarmed Shepherd wasn't jailed sooner after learning he has several other cases pending.
"After he attacked me, I learned he had been involved in other indecent exposure incidents, including one that involved a child," she said. "That's disturbing."
She said she's concerned that one $50,000 bond may not be enough to keep Shepherd off the streets for long, following his arrest on April 19.
A man who works at a nearby office tower and saw a KENS 5 report about that arrest, Ross, reached out and provided video of the same suspect involved in attempted theft at his office.
Ross, who said he was surprised Shepherd was issued only a warning for criminal trespass, said he can be clearly seen on surveillance video trying to take items.
"He took our belongings and I was able to retrieve our belongings, so they did not arrest him," Ross said.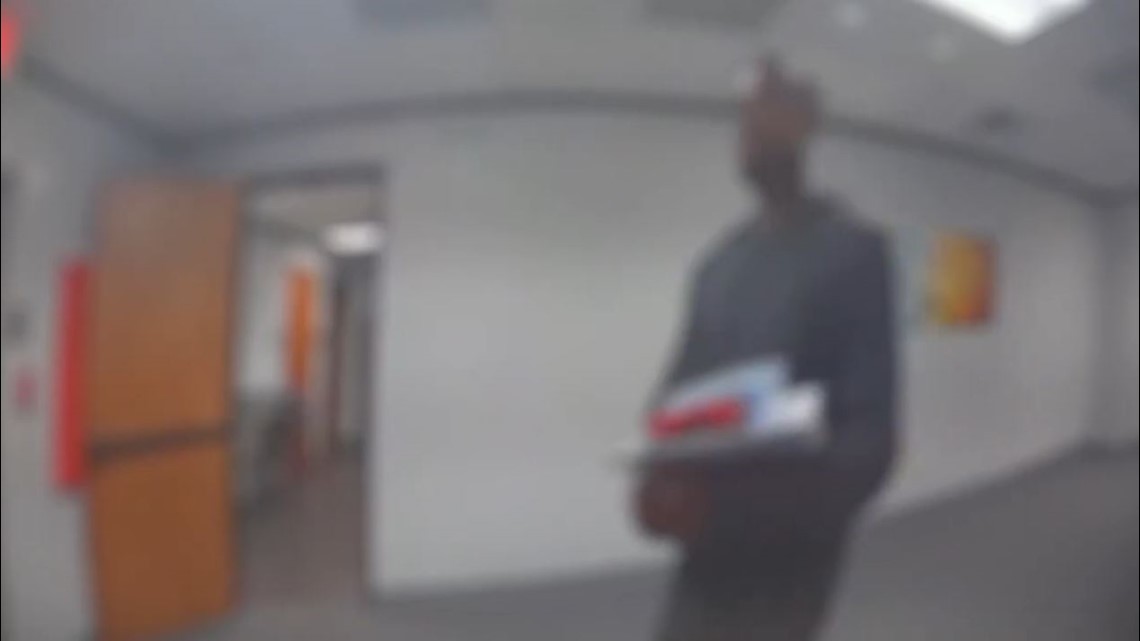 Ross said he and his coworkers were troubled when they learned Shepherd was accused of later assaulting someone.
"Oh my God, it could have been so much worse. He could have done anything to our staff. We were lucky nothing happened."
During the incident, Ross said it was clear the suspect was somehow impaired.
"In my interaction with him, there were clearly some mental health issues," he said. "So my No. 1 thing is that he gets the help he needs, but also does pay for the crimes he's committed.
"He needs to be kept off the street because women need to feel safe where they work."
The arrest affidavit in the attempted sexual assault details a chilling trend involving Shepherd. The court document describes how the officer who responded to the attack "recognized the suspect's identifying information, as the defendant has been involved in numerous recent disturbances and police contacts in the area."
The report adds Shepherd has been accused of indecent exposure at a north-side hotel. The police report states the man went into a conference room, urinated on the floor and then exposed himself to an employee who tried to stop him.
Another alleged incident from last October led to a case involving indecent exposure with a child.
San Antonio police officials said they have submitted two cases to the district attorney's office for possible prosecution. The office has not yet replied to KENS 5's request for an update on the status of those cases.
Meanwhile, jail records show Shepherd remains locked up on that single $50,000 bond related to the alleged April 19 assault.
A review of online records shows the judge who set the bond included special conditions, including full house arrest with a GPS monitor even though the affidavit lists Shepherd's last known address as "homeless."
>TRENDING ON KENS 5 YOUTUBE: