SAN ANTONIO — San Antonians can finally grab their umbrellas! Beneficial rain is expected to dampen the area with shower and thunderstorm chances set to increase through the weekend.
This much-needed rain will also keep triple-digit temperatures from returning as a boundary starts pushing toward San Antonio Friday. But residents don't have to wait until this weekend for rain; shower activity may begin as early as Wednesday evening.
Here's what to expect over the next seven days
This week - As high pressure loosens its grip over Texas, a stalled boundary will create favorable conditions for some shower activity possible late Wednesday afternoon.
We're not expecting anything widespread Wednesday night, but another chance of rain arrives Thursday morning around 6 a.m., according to one weather model. So make sure to pack your umbrellas before you head out the door.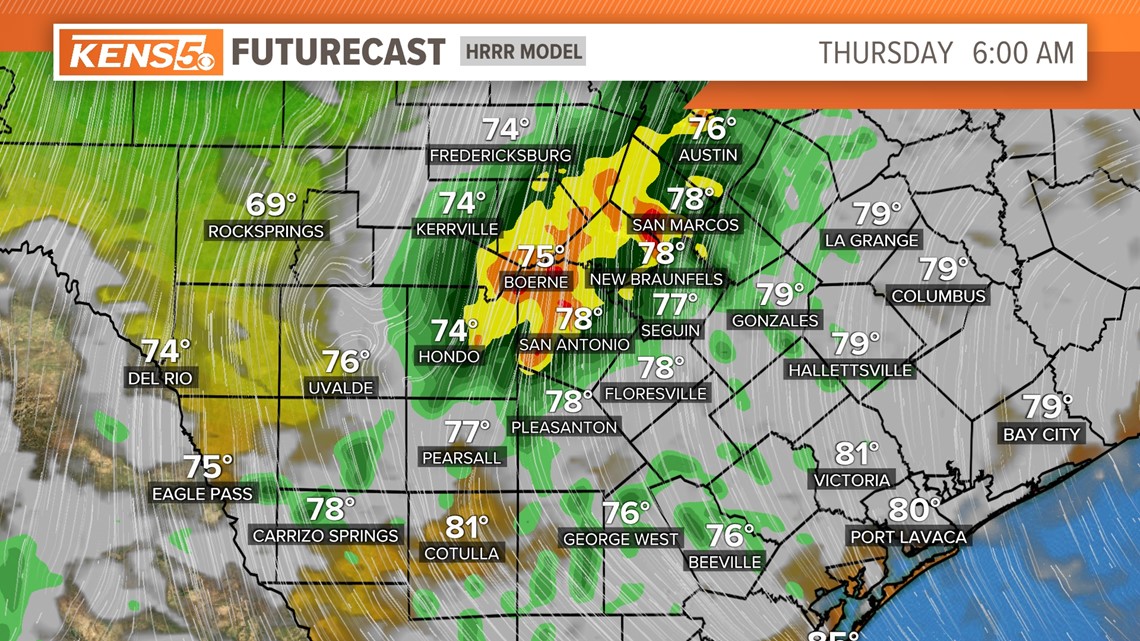 This weekend - Heavy showers and thunderstorms could put a damper on Friday night football as a boundary pushes through the San Antonio area Friday evening through Saturday morning. This system could also produce heavy amounts of rain in some isolated areas.
Over the next seven days, rainfall totals could reach over an inch in San Antonio while nearing two inches in northern parts of Bexar County.
The rain will wrap up Sunday morning, and Monday and Tuesday of next week will bring back the sunny, clear skies.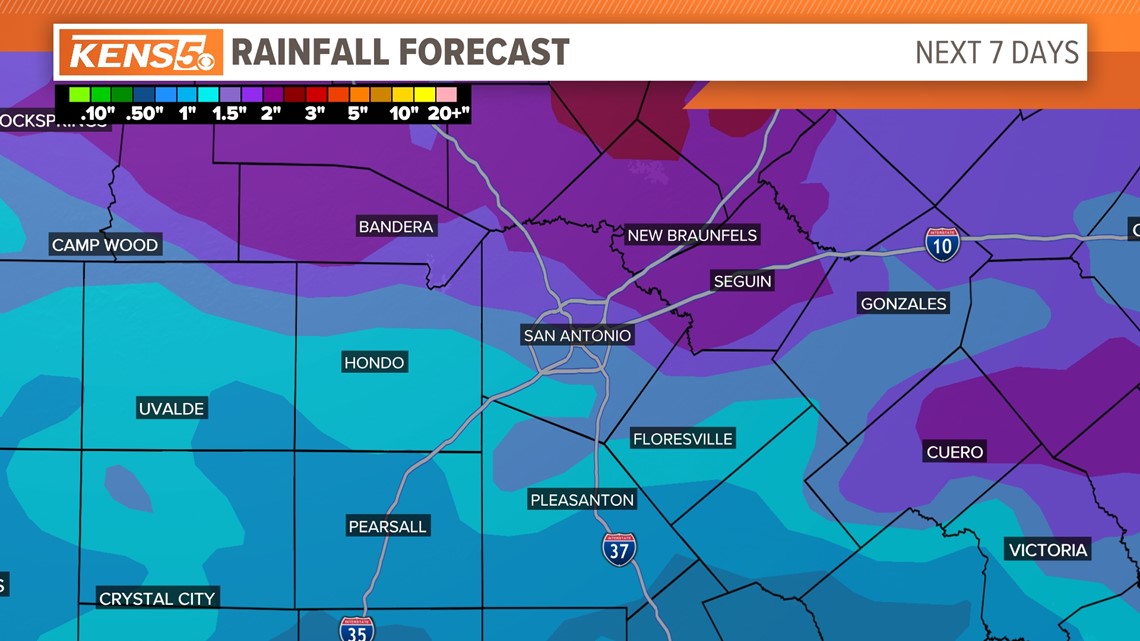 >TRENDING ON KENS 5 YOUTUBE:
Since going on the air in 1950, KENS 5 has strived to be the best, most trusted news and entertainment source for generations of San Antonians.
KENS 5 has brought numerous firsts to South Texas television, including being the first local station with a helicopter, the first with its own Doppler radar and the first to air a local morning news program.
Over the years, KENS 5 has worked to transform local news. Our cameras have been the lens bringing history into local viewers' homes. We're proud of our legacy as we serve San Antonians today.
Today, KENS 5 continues to set the standard in local broadcasting and is recognized by its peers for excellence and innovation. The KENS 5 News team focuses on stories that really matter to our community.