SAN ANTONIO — Sometimes, to get where you are going, you have to make a trip to where it all began.
"I do love San Antonio. It's home for me, especially bouncing around the past couple of years," said former Reagan quarterback Trevor Knight. "This is home base."
Roughly seven years ago, Knight dominated most defenses in our area. The highly coveted recruit committed to Oklahoma and played three years for the Sooners before finishing his collegiate career at Texas A&M.
He hoped for the best entering the 2017 NFL Draft, but never heard his name called. Knight had stints with the Arizona Cardinals and Atlanta Falcons, but both opportunities did not pan out.
So now, after recovering fully from back surgery, he has another shot with Arizona. That is, the Arizona Hotshots of the new Alliance of American Football League.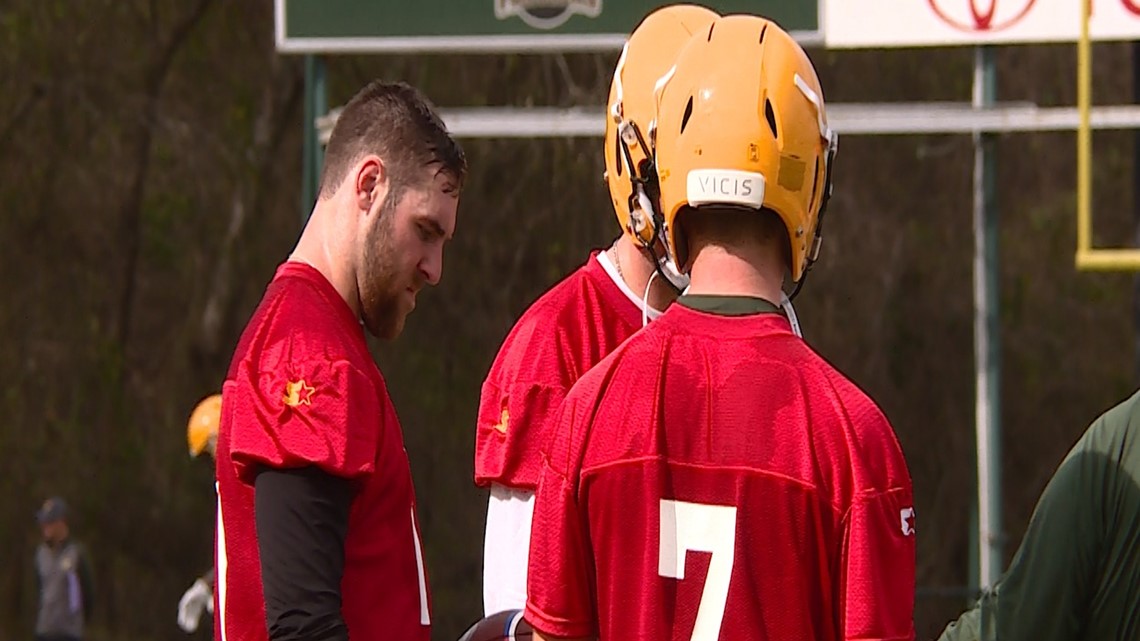 "It is a second chance for a lot of us," Knight said. "A lot of us have dipped our foot in the NFL and had an opportunity, but it passed us by for a million different reasons."
Fans in San Antonio thought his return home would be a bit more permanent with the Commanders, but the hometown team did not retain his rights. The organization elected to keep Dustin Vaughan on the roster, meaning Knight was available for all teams in the Protect of Pick quarterback draft.
Hotshots head coach Rick Neuheisel wasted no time scooping up Knight in the first round of that draft.
"He was our guy," Neuheisel said. "We had our fingers crossed and when it became known we were going to get out hands on him we were thrilled."
"I love coming back (to San Antonio)," Knight added with a smile. "But I'm excited to come here for that game in March to put it on those Commanders."
The former Reagan star will always call the Alamo City home, which is why it's nice to return to his old stomping grounds, remaining unrattled in the continued pursuit towards a NFL career.
"I'm just excited to keep this dream alive and keep playing and hopefully make San Antonio proud," Knight said.