Gratitude, tears, and a new sense of freedom filled the air Tuesday morning during a very special naturalization ceremony.
During the 300th anniversary celebration for the City of San Antonio, 51 people from 27 countries were sworn in as citizens of the United States in front of the Alamo.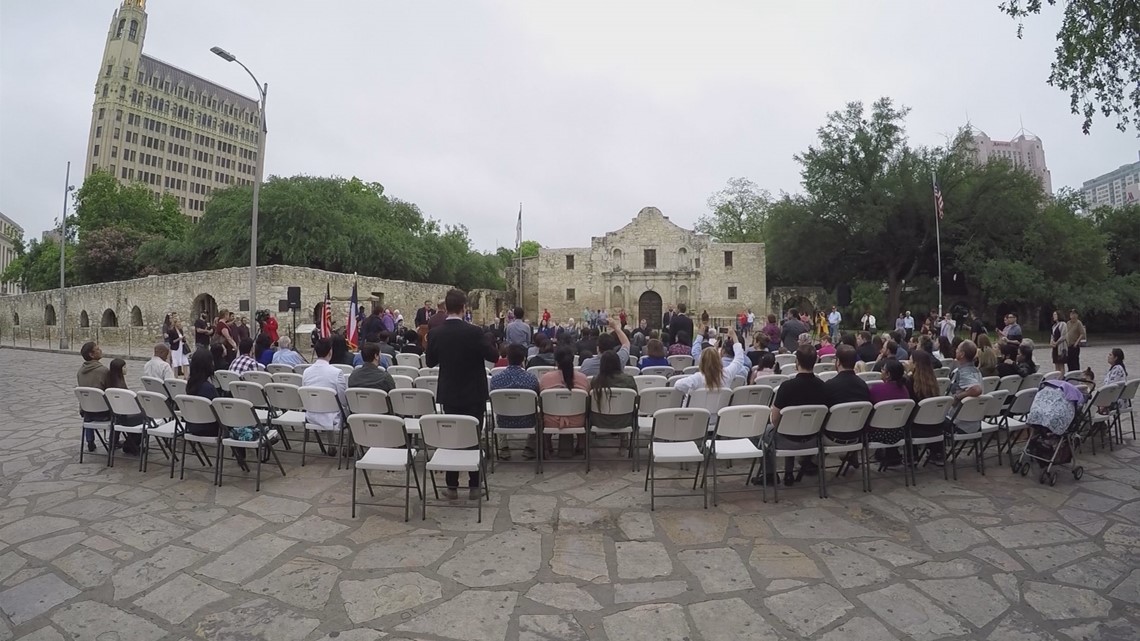 Despite a gloomy day, American pride shined bright as many proudly wore their American flag pins and recited the Pledge of Allegiance.
For many like Juan Rivas and his family, it's more than just a paper, it's the American dream.
"I feel blessed, excited cause it's a new chapter in my life. I feel freedom," Rivas said.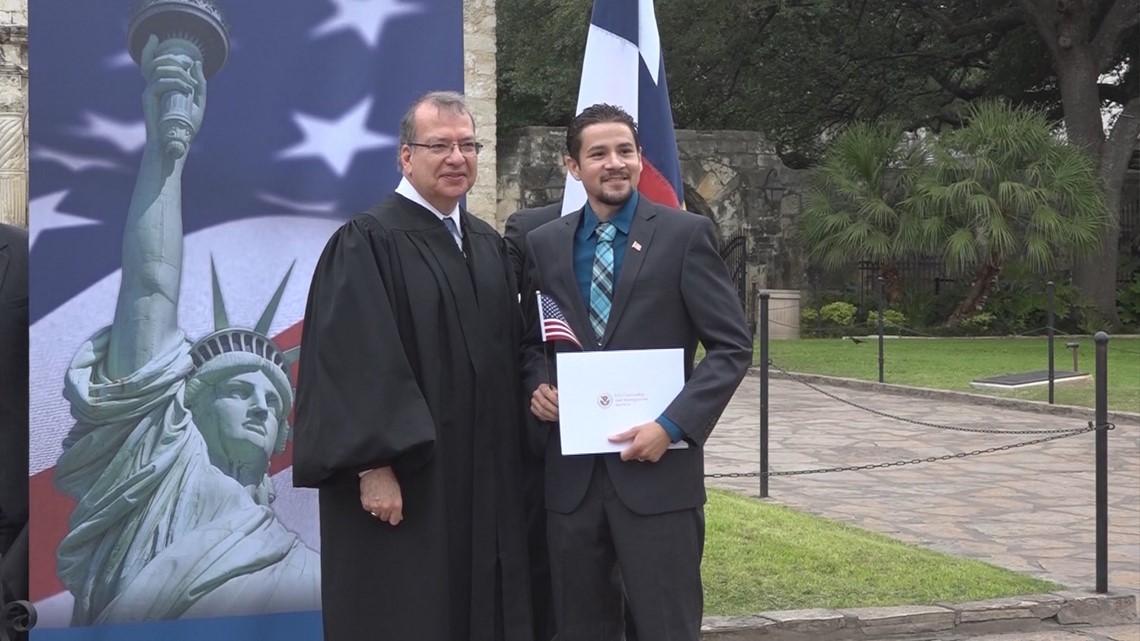 It's a new sense of freedom after years of silence and hardships filled with hurdles. Rivas waited 20 years before he was finally able to meet all the necessary requirements to become a citizen.
"I was here part of the community but not being able to speak my thoughts, my concerns, just being part of it but being silent," Rivas said.
And now many are ready to be heard as official citizens of this country.
"To be able to vote, to be able to choose, and to be able to represent a voice," Kim Gokhale said.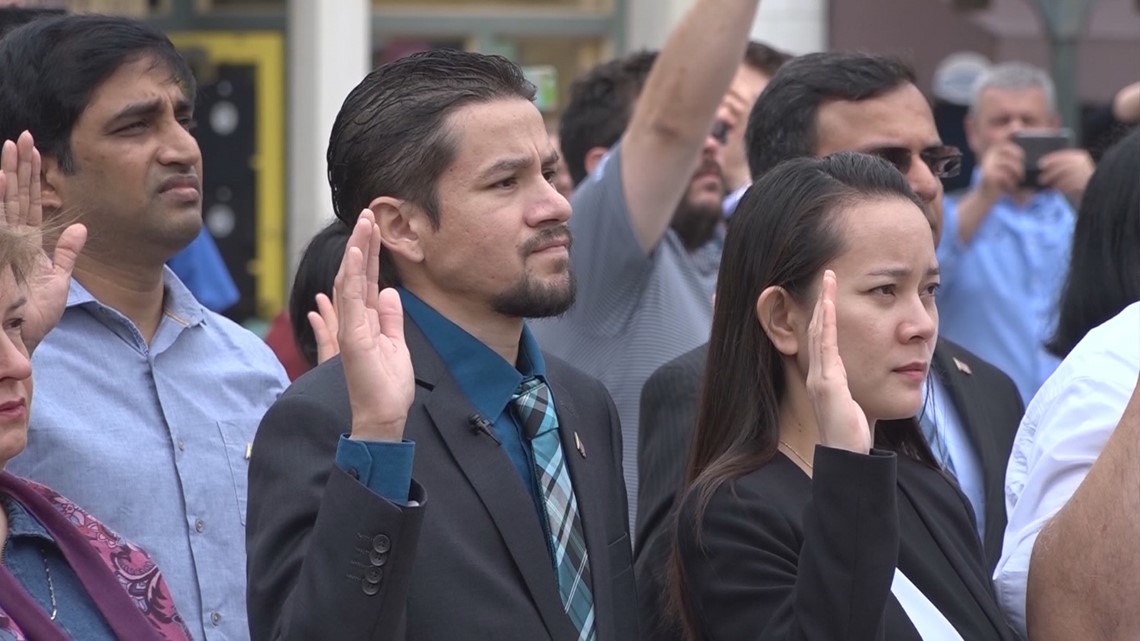 "Congratulations my fellow Americans, I'm pleased to and privileged to be your neighbor," Mayor Ron Nirenberg said.
In 2017, more than 15,000 people were naturalized in San Antonio.
The special ceremony kicks off a week of Tricentennial celebrations.