SAN ANTONIO — San Antonio ISD is considering closing 19 schools – the majority of them next year – as part of a "rightsizing" plan put into motion amid declining enrollment for one of the city's biggest districts.
Fourteen of the schools are elementary facilities, four others are early childhood education centers and the 19th is Lowell Middle School, located on the near west side. The move would represent a massive operational downsizing and consolidation for SAISD, which currently operates 42 elementary schools.
In an introductory presentation at Monday night's board meeting, Superintendent Jaime Aquino said SAISD was down by more than 18,000 students since 1988, and currently servicing 45,285 pupils for the 2023-24 year.
That, along with what he called a "reluctance" to close schools earlier, resulted in equity gaps that compelled the board to considering closing the schools, Aquino said.
The 19 schools being recommended for closure are:
Lamar Elementary
Pershing Elementary
Carroll ECC
Douglass Elementary
Gates Elementary
Miller Elementary
Tynan ECC
Forbes Elementary
Foster Elementary
Highland Park Elementary
Collins Garden Elementary
Knox ECC
Lowell Middle
Riverside Park Elementary
Ogden Elementary
Storm Elementary
Baskin Elementary
Huppertz Elementary
Nelson ECC
Three other campuses – Gonzales ECC, Green Elementary and Beacon Hill Academy – would be merged with other schools.
A final board vote is expected on Nov. 13, following more meetings with the community.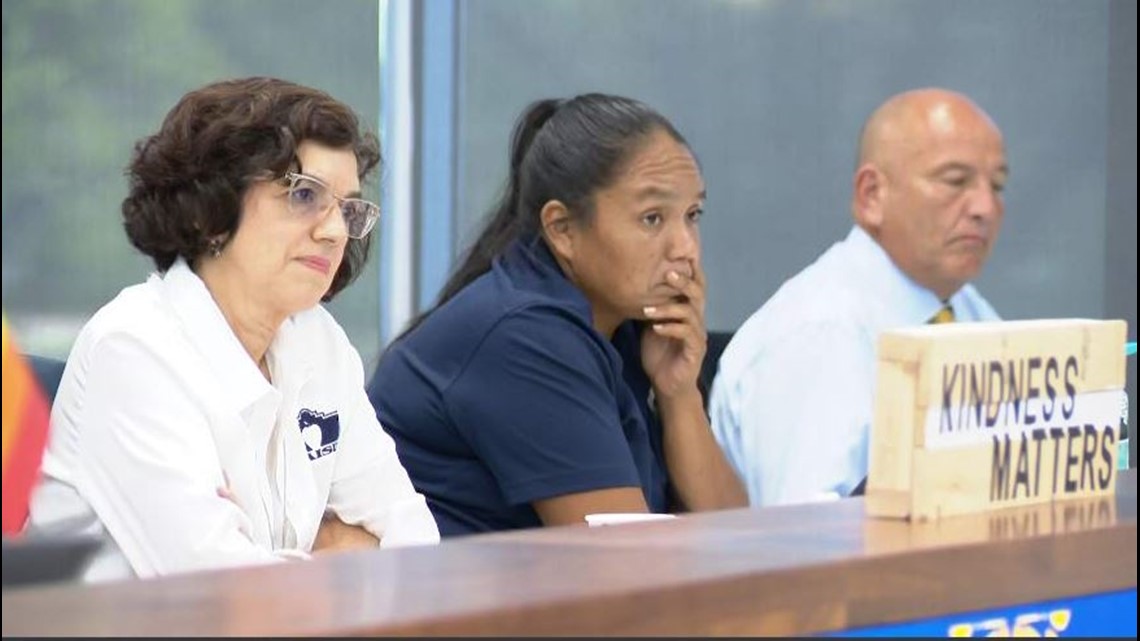 'I'm disappointed... you can do better'
The presentation followed an emotional hour of public comment, much of which saw passionate pleas from SAISD parents who said the process hasn't been as open and inclusive as they'd hoped.
"The process to rightsizing should be the most transparent process the district has ever undertaken," said one parent who said she has two daughters at Lamar. "This process has not been transparent... in any meaningful way."
Other parents echoed the sentiment, saying they and their families have been anxious about not knowing where they'll go to school come fall 2024.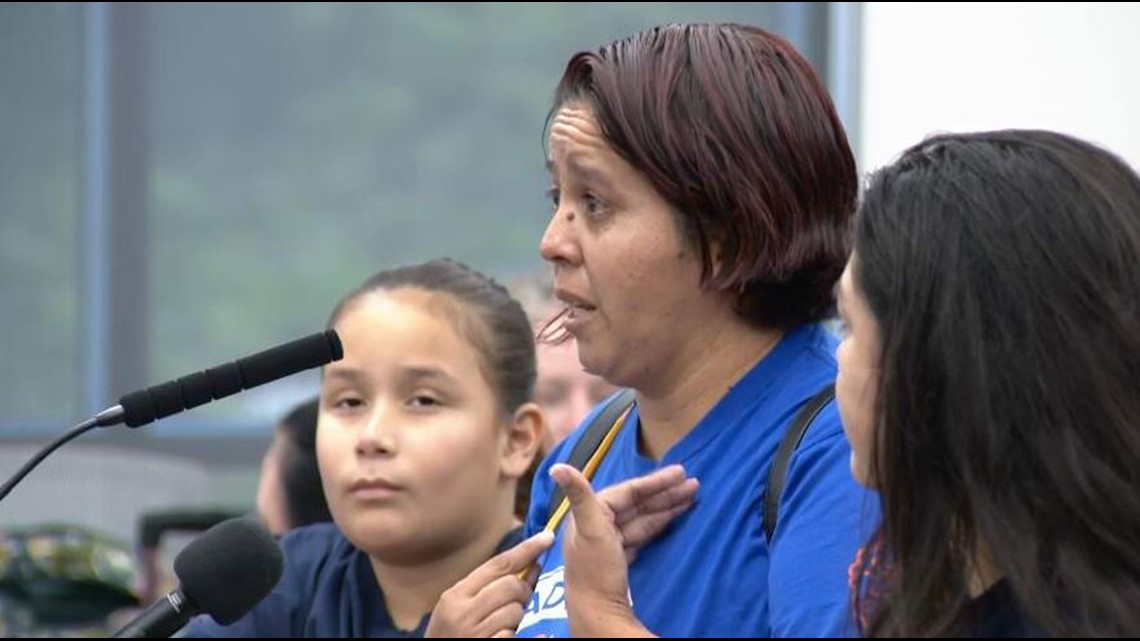 "I've certainly been glad to be able to walk my kids to school and for them to walk themselves," Emily Belzer told KENS 5.
Belzer has two children. One goes to Lamar Elementary School, the other goes to a private school down the street.
"We've talked about moving our son from the other school to [Lamar Elementary] to reduce tuition and things like that," she said.
However, Belzer's plans could change if SAISD decides to close Lamar Elementary.
"Lamar is this neighborhood's school," she said. "So, being so wonderful and being right here … man that's a blow."
"There is no evidence to support the idea that this won't further the issue of declining enrollment in our district," said Alejandra Lopez, the president of San Antonio's Alliance of Teachers and Support Personnel. "We do feel like it may actually contribute to it."
In a lengthy statement provided after Monday night's presentation, the San Antonio Alliance of Teachers and Support Personnel said the scale of the proposal "will shock communities across our city." They also called on SAISD leaders to prioritize minimal impact on staff and families; an extended timeline for community meetings before a final vote; and detailed plans for the facilities that would be shut down.
"Across the country, school closures have had overwhelmingly negative consequences for students, their families and the communities in which they live," the union's statement reads, while also pointing out most of the affected schools are located in underserved parts of the city.
Some supporters of the plan also spoke on behalf of SAISD, including the principal of Mark Twain Dual Language Academy, who acknowledged the difficulty of the conversations.
"The reality is this: Rightsizing is making better use of our resources," said Principal David Garcia, turning to address those in the meeting's audience head-on. "We have a responsibility to provide you the best thing that we can. It's not the easiest thing to do, but this is long overdue."
How we got here
Back in June, the San Antonio ISD Board of Trustees approved a resolution that called for a study of school building capacity and other factors to determine which school will be closed, redesigned, relocated or merged. Any changes approved in the process would apply to the 2024-2025 school year.
Several meetings have been held since July to allow families and community members in different parts of the district to give input into the plan.
The district says declining enrollment over the last 20 years has led to the need to look at restructuring options. The district cited declining birth rates in the city and increasing cost of housing within the district for the lower rates of enrollment.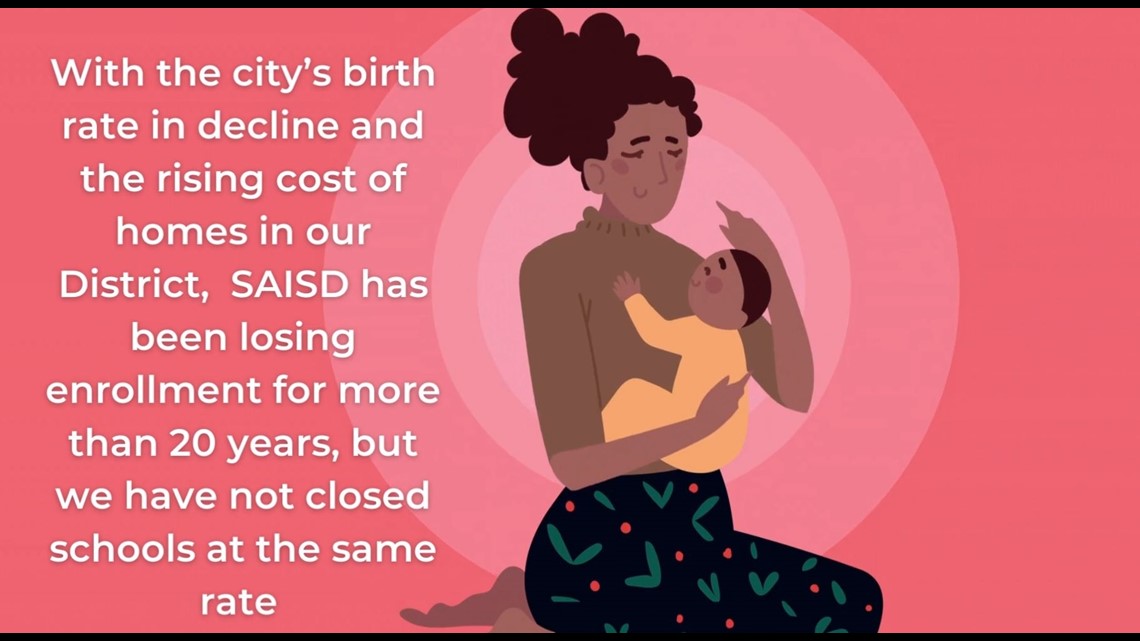 The district says some of the benefits of consolidating school buildings include improved safety and security, giving teachers a chance to be with more grade-level peers and increase opportunities for extracurricular activities.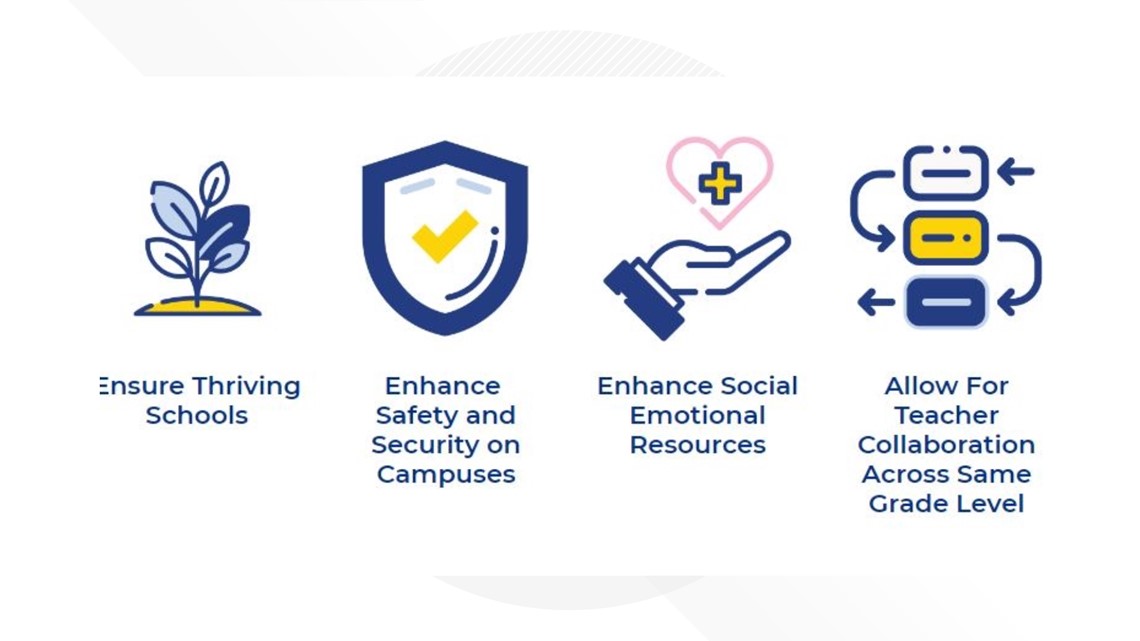 Following Monday's meeting, the district is expected to release another round of meeting dates for transparency and discussion of the specifics of how each facility was determined to be part of the recommendation package. Final recommendations to the board of trustees will be presented by November 13.