SAN ANTONIO — August is Psoriasis Action Month. The disease that can often be isolating and frustrating.
Plaque psoriasis is a chronic autoimmune skin condition that show up as patches that are red or pink on the body. But it isn't just a physical condition, but can have mental and emotional impacts as well.
This Psoriasis Action Month, Nitika and Dr. Bruce Strober are partnering with Bristol Myers Squibb on Clear Understanding, a campaign aimed to inspire others to reflect upon their own experiences with plaque psoriasis and acknowledge how impactful it can be to confront the compromises made and stigmas faced because of the disease.
"I've been living with it for many decades now and it started off as a small spot on my arm that kind of grew and developed to covering most of my body from the tip of my foot to the tip of my head," said Nitika Chopra.
She was diagnosed with moderate to severe plaque psoriasis in her younger years. It had a huge impact on her life growing up.
"I was getting bullied and made fun of a lot as a kid, mostly because kids just didn't understand what they were looking at when they saw this all over my body," Chopra said.
"Much like high blood pressure needs to be managed with either medicine or lifestyle interventions. You never cure psoriasis," said Dr. Bruce Strober, a dermatologist and Professor of Medicine with Yale University's School of Medicine.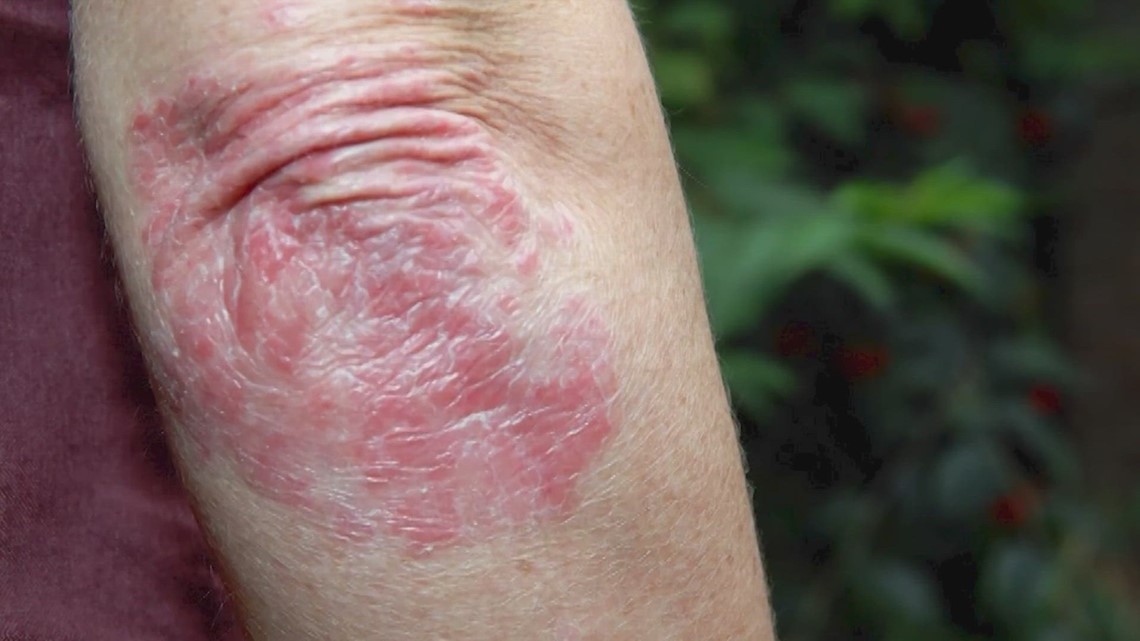 The National Psoriasis Foundation says about 7.5 million Americans suffer from plaque psoriasis. Nearly one-quarter of people with psoriasis have cases that are considered moderate to severe. Psoriasis can appear at any age, but often has two peaks of onset between 20 and 30 years of age, and again between 50 and 60.
Chopra is telling her story as part of a campaign called "Clear Understanding."
"I think why I'm so passionate about it is because I don't want people to feel alone," Chopra said. "And it's possible for people to feel empowered and to experience that sense of empowerment."
"Patients should see their dermatologist if they have uncontrolled psoriasis or they're unhappy about it because the options are varied and more so than ever," Dr. Strober said, mentioning a new oral therapy for the disease.
"Ultraviolet phototherapy is one of the many treatments that we have available. It's a laundry list, a menu we can choose from depending on the patient, their own characteristics, their own preferences. We bring to bear the most appropriate therapy," he said. "Sotyktu was approved last year by the Food and Drug Administration. It's unique because it's one daily and very effective versus a placebo. In fact, in the clinical trial for patients with psoriasis, about 50% showed clear almost clear skin on so to after about 16 weeks versus 9% of the placebo group. So it is effective for many patients in clearing patients. It's unique in that it targets a protein that causes the autoimmunity in part causes the autoimmunity, and it's the only medication that targets that particular protein in the body. So in that regard, this is a once one of a kind of medication in medicine."