Calling all of Bill's Elves!
Child Protective Services needs our help! There are nearly 8,000 children in the San Antonio area who have been abused or neglected and are now under the care of Child Protective Services, and we'd like to make sure each of them gets a good start to the new school year!
Please join KENS 5 Chief Meteorologist Bill Taylor, AFFCU and Atlas Floors Carpet One as we collect school supplies!

The 2018 Bill's Elves School Supply Drive is proudly sponsored by:

There are many ways to participate:
Drop off your new school supplies at AFFCU locations from July 23 to August 6, 2018.
You also can bring supplies to the KENS 5 Studio, 5400 Fredericksburg Road, now through August 6.
Donate to the Bill's Elves fund online: Link coming soon!

This year, Bill's Elves also will host several drive-thru events:

Friday, July 27 | 4 - 7 p.m.
8234 Agora Parkway, Selma, TX 78154
Friday, August 3 | 4 - 7 p.m.
5355 West Loop 1604 North, San Antonio, TX 78253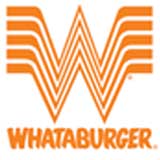 Monday, August 6 | 4 - 7 p.m.
8319 State Highway 151 (Hwy 151 & Loop 410), San Antonio, TX 78245
Wednesday, August 1 | 4 - 6:30 p.m.
KENS 5 Bill's Elves Phone Bank
Make a monetary donation... Watch KENS 5 Eyewitness News at 4, 5 and 6 for number to dial!

Here's the list of most-needed school supplies (in the order of priority):
Uniforms
Tennis Shoes
Backpacks
Binders (3-ring, various sizes 1 - 3 inch)
Folders with pockets, some with brads (all colors)
Highlighters
Markers (not permanent or sharpies)
Coloring Pencils
Scissors
Calculators
Socks
Spiral notebooks (all colors)
Notebook paper
Yellow writing tablets (8.5 x 11 wide ruled)
Dividers
Pencils
Pens (blue, black, and red)
Pencil (supply) Boxes
Pencil Sharpeners
Index cards with lines (3x5)
Crayons
Rulers
Zipper cases (large, mesh zipper cases for binders)
Glue Bottles or Sticks
Construction paper
Graph paper
Erasers
Protractors
Kleenex tissue
Toiletry items (sample or travel size)
Hand sanitizer
Latex gloves for science projects
Post It Notes
Batteries (double and triple A sizes)
Ziploc gallon and quart size bags
Dry erase expo markers (low odor)
Sheet Protectors
Composition Books

More information: (210) 366-5000
Main Branch: 2250 Kenly Avenue, Bldg. 1298, Lackland AFB, San Antonio, TX 78236
Valley-Hi Branch: 151 Valley-Hi Drive (Outside Airman's Gate), San Antonio, TX 78227
Corporate Headquarters: 1560 Cable Ranch Road, Suite 200, San Antonio, TX 78245
Ingram Branch: 3103 Wurzbach Road, San Antonio, TX 78238
Quincy Branch: 501 Quincy Street, San Antonio, TX 78212
Guilbeau Branch: 7853 Guilbeau Road (two blocks west of Bandera Road), San Antonio, TX 78250
3009 Branch: 6000 FM 3009, Suite 206, Schertz, TX 78154
Del Rio Branch: 200 Ave C, Del Rio, TX 78840
ATLAS FLOORS CARPET ONE LOCATIONS:
North Central Showroom: 17100 San Pedro Ave., San Antonio, TX 78232
Northwest Showroom: 10242 W Loop 1604 North, San Antonio, TX 78254
Accounting Department & Warehouse: 2411 Brockton St., San Antonio, TX 78217
Thanks for helping out! It's important for San Antonians to work together to make sure that these children have the best opportunity to succeed in the new school year!