AUSTIN, Texas — Mikaela Taylor said feminity bustled inside of her veins and in her flesh. But it took years for her to realize she was Mikaela.
"I've always had a female spirit and a female soul, and the outside did not match the inside," Taylor said.
Mikaela was born Mike Taylor in the St. Louis area 40 years ago. Mike was conscious of his desires for men but knew his father was intolerant of homosexuality.
"There would be, like news stories about people fighting for gay rights back in the nineties," Taylor said. "My dad would say some of the most hateful things."
Taylor, his father's only son, said he had to conceal his truth. He describes it as gender confinement, even when he had closeted relationships with the same sex.
"That led me to doom and carnage in my life. By the time I was 13 years old, I was an alcoholic," Taylor said. "I smoked cigarettes. I did every single drug I could find."
According to Taylor, he came to Texas on a Greyhound with $100 and loved San Antonio. He moved to the Texas Hill Country, where Taylor eventually met his first wife, Dana.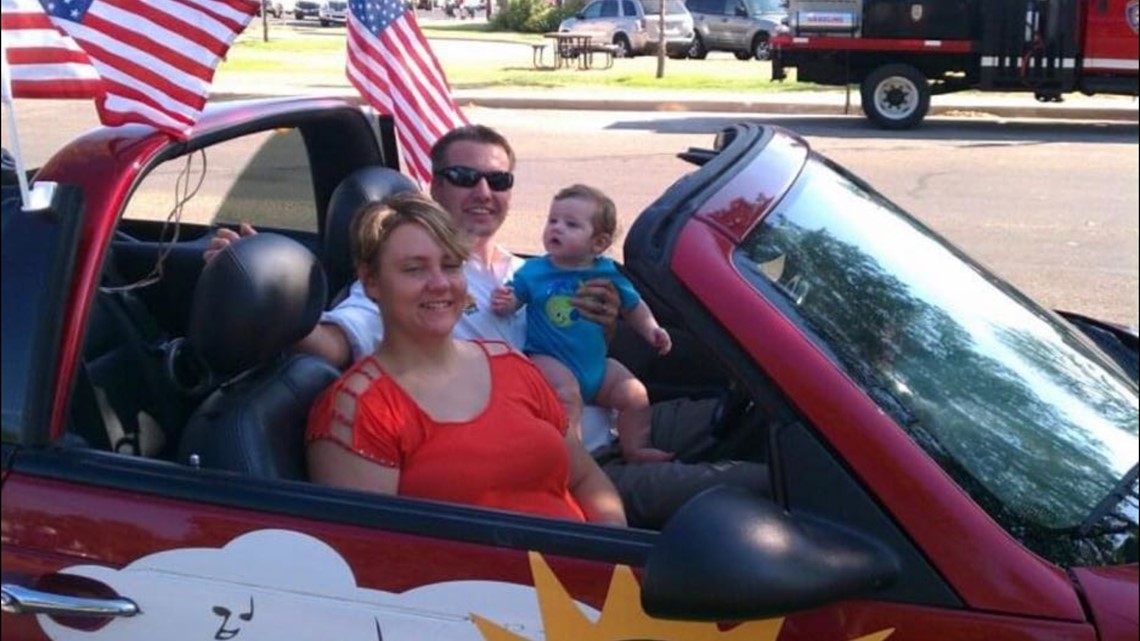 The relationship grew into a marriage. Dana was 18. He was 20. Before the nuptials, Taylor said he told his bride to be his secret.
"To let in one person, much less the entire world, about who you really are is so scary and---so intimidating," Taylor said.
It was a challenging explanation for Mike, but Taylor said his wife accepted him. Six months later, following a conversation about how she dressed, a male friend as a woman Taylor longed for the same thing. So it happened.
"I didn't want to take the clothes off. I didn't want to take the makeup off," Taylor said. "I saw me that night for the first time. It was in December 2003."
As Mike, he knew girly gear was for their home. Meantime, Mike fed his manly duties in public view, and the couple had a son, Jackson.
A move to Missouri to try to clear up alcohol-related charges gave Mike room to dress in 'feminine mode' sometimes upward of three to four times a week.
By the time the couple moved back to Texas, he had become a radio personality. His wife wanted a husband.
"It got to the point where she started pulling away, and she didn't want me to be in that mode anymore," Taylor said. "She wanted her husband. And I can't blame her for that."
They separated and divorced in 2015. One year later, Mike, the well-known Texas Hill Country DJ, was in another relationship with a woman who now goes by the name Rae. He had the same desires and secrets.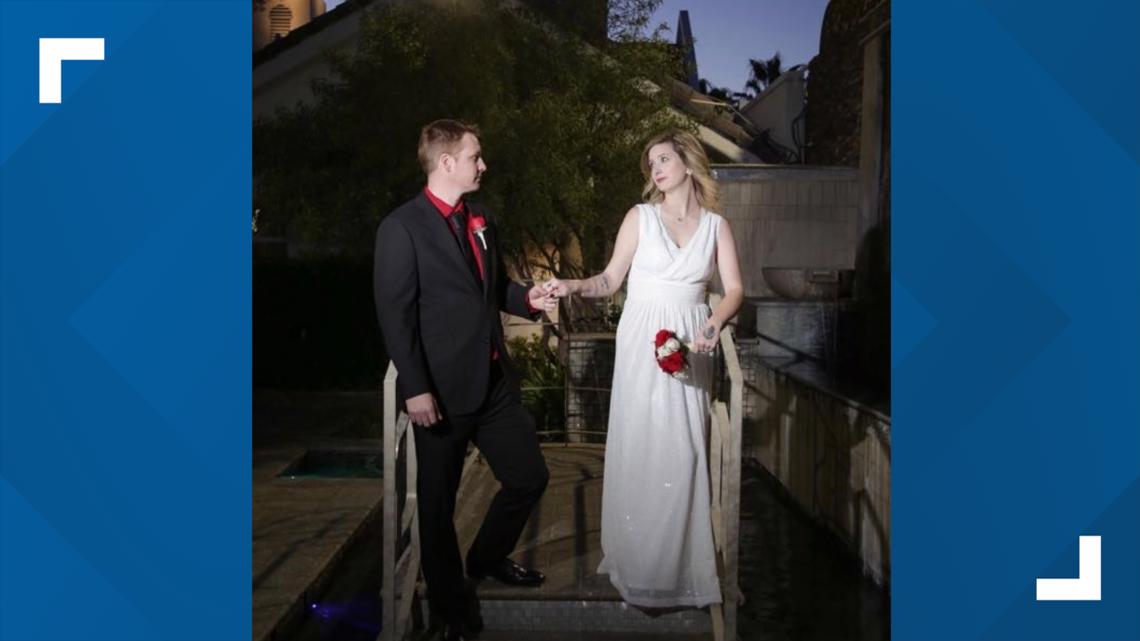 "Sexually attracted to men but emotionally, I'm attracted more to women," Taylor said.
According to Taylor, Mike always fantasized about a woman who would come along, help with the transformation, and set him free.
Mike waited until after marrying Rae to disclose his gender journey viewing the prior confidentiality as acceptable.
"Because at that time, I was never going to transition," Taylor said.
Rae had three children before their marriage. The couple added a son, Lincoln.
'Girl mode,' as Taylor described it, became more challenging. Mike found himself scheming for ways to be free, like taking up swimming, cycling, or bodybuilding so that he could shave the hair off his body.
The couple had to get the kids out of the house. Mike's fear of being discovered had them close blinds and lock doors to ensure no one saw the feminine exploration in women's clothing.
In November 2021, the compulsion grew stronger. Taylor said Mike convinced Rae for a 'Girl's trip' in San Antonio.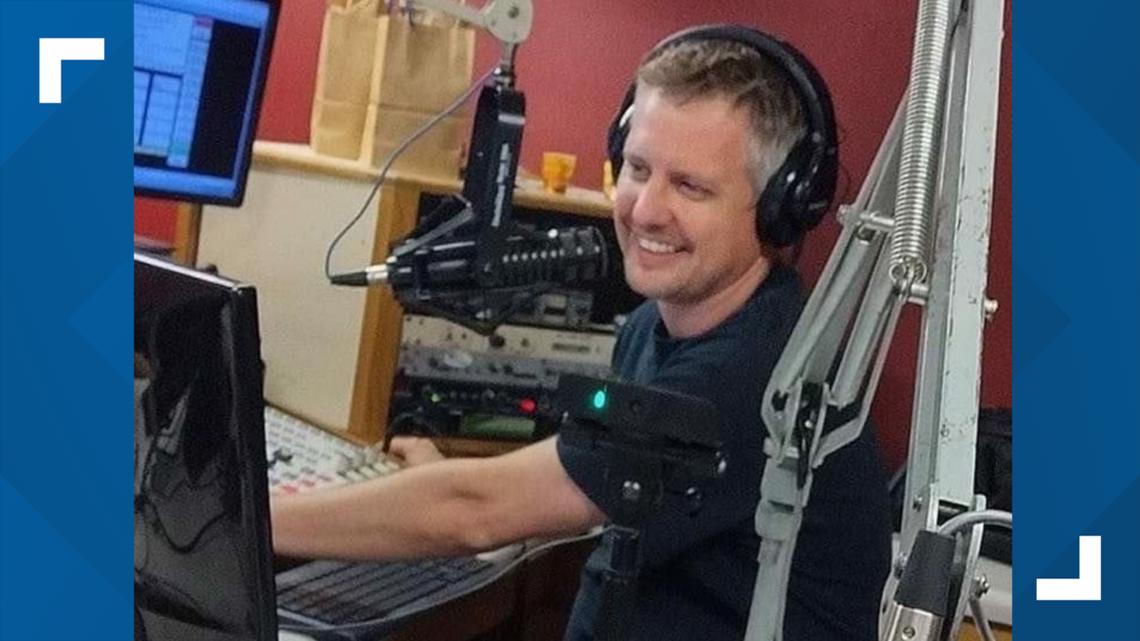 Fear loomed at every corner for Mike, Taylor recalled. A trip to the nail salon became overwhelming, as did an outing to buy women's clothing.
Taylor said Mike got the courage to want to stroll in public as a transwoman on San Antonio's RiverWalk, and his wife declined.
The 38-year-old media personality left their hotel room near the Walmart on DeZavala Rd to shop as a transwoman---alone, Taylor said.
"To me, that was one of my greatest accomplishments in life," Taylor recalled.
It was also when Mike's wife, Rae, asked if he would rather live life as a woman. "And without hesitation: Absolutely, I would do that," Taylor said.
The following month Mikaela Jade Taylor was born. Mike disappeared as Mikaela came out at work, to family and even her children.
"I fell in love with that name. It was a much better representation of myself than my dead name(Mike)," she said.
There was some negative feedback, but she said the Texas Hill Country was much more supportive than anticipated. She remained on air as Mikaela Taylor became a new face and persona.
In her personal life, she said no comment came from an older sister or further communication. A younger sister seemed more understanding. She said her mother accepted Mikaela, but her father laughed uncontrollably over the phone.
"He laughed until I hung up the phone, and then he called me back about 20 minutes later," Taylor said. "He asked me if I was serious. And I told him, yeah."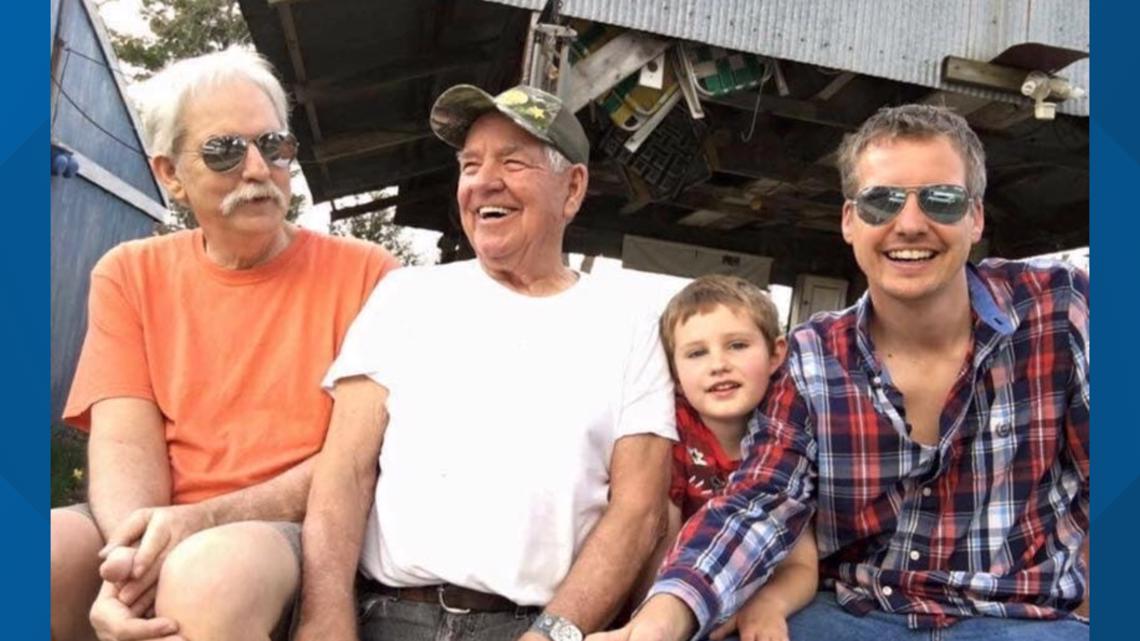 The patriarch called at 5:30 the following morning, "He said, I've been crying all night. And he said that if this is real. He still loves me, and he'll accept me." That changed when Taylor said his father saw him with lipstick on.
As for her sons, all the changes can present tough times. His oldest son was supportive until the change from Mike to Mikaela became visible.
"He was like, whoa! My dad's going away. You're changing," Taylor said. "He goes, I didn't know that you were going to, like, completely change into this other person."
The boys can still call Mikaela dad. They have worked on other names. Taylor said once they decided on 'Duh' as her name until the kids entered a store on a shopping trip. She said repeatedly hearing 'Look at this Duh' and 'Duh this' and 'Duh that' wasn't working.
They have moved to 'Muh' so she doesn't take over the title 'mother' from the kids.
Then, the natural gawking happens on occasion. She recalled having a bad day when one of the boy's schoolmates looked at her and said, "What is that?"
Taylor said the comment felt decimating. She even considered suicide. It wasn't the first time.
With an impending divorce from Rae and insecurities about what her sons were going through, she thought suicide was the pathway to a solution.
"I thought maybe everybody would just be better off without me," she said.
Therapy, focus, and love for her sons kept her going. She said her most significant gain was finally being able to become Mikaela. But she never wanted to sacrifice having a family, even though the kids were a phone call or a drive away.
"Every time I would see a family. I would get this awful pit in my stomach, and I would just lose it," she said. "I cannot be around kids. I cannot be around families because it reminds me of, you know, losing my family."
Mikaela is an Uber driver in Austin now. She is seeing a voice coach. There is hormone replacement therapy and past and forthcoming surgeries. She is also learning to be a new person at 40 years old ---what she sees in her mind and heart as a woman.
Sometimes it's as funny as wearing a romper backward all day. On other days it's sitting in her Austin apartment alone and working on her evolution. She's beginning to talk it out in a podcast called 'Trans AF.'
"I'm transitioning to a path of freedom and being comfortable in my own skin," she said. "And it's been a heck of a journey to get here."