SAN ANTONIO — 13 year-old violinist and vlogger, Adriana Bec, is ready to take on an international stage.
She is one of three contestants who qualified in the "Play With Ray" competition in Los Angeles.
Her competition, A 17 year-old from Finland and a 22 year-old from South Korea.
Her video contest entry racked up over 23,000 hits on her YouTube page, Vividly Violin.
"Ray Chen is a fantastic violinist. He's one of the best violinist in the world and I really look up to him," Adriana Bec said.
So now the real work begins.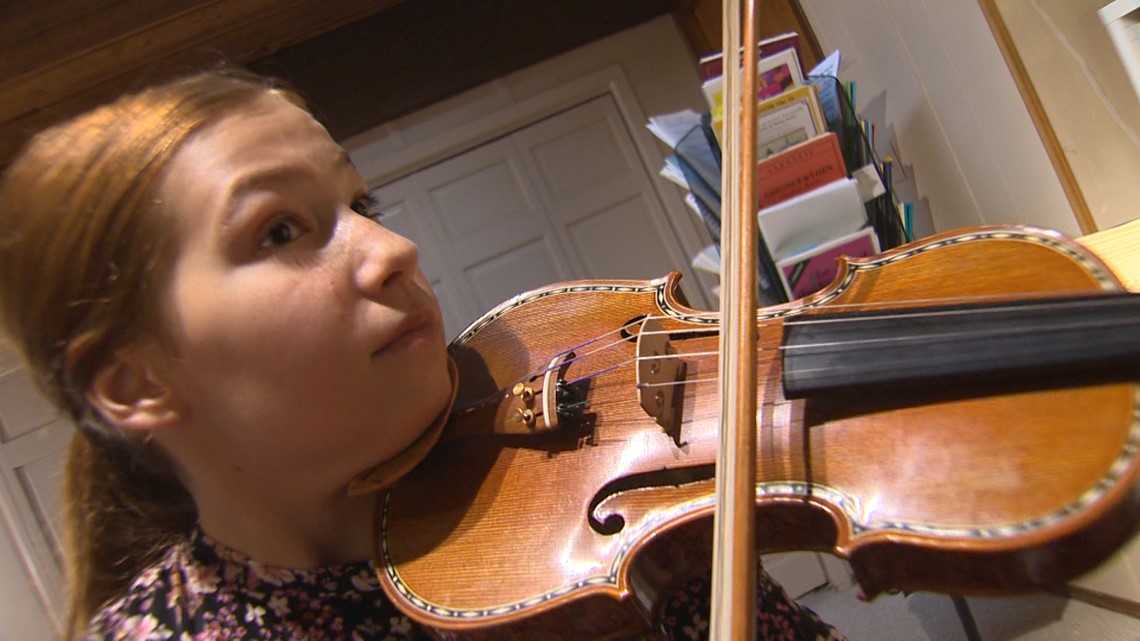 "Every single detail really matters everything has to be perfectly in tuned and everything has to be perfectly clean and has to sound awesome," Adriana Bec said.
While other kids are enjoying the summer months outside Adriana is working tirelessly with her instructor to prepare her piece, the Bac Double.
"Just getting into the finals themselves is a win," Violinist/ Studio Teacher, Matthew Zerweck said. "I find it inspiring as a teacher to work with a young student as Adriana who puts in so much effort into the violin, and who puts in so much passion and enthusiasm into it."
Adriana's mom, Kirstin, first noticed her daughter's enthusiasm when she was two.
"It's like the violin just became a part of her," Adriana Bec's Mom, Kirsten Bec said.
Growing with her instrument and learning the power behind the music.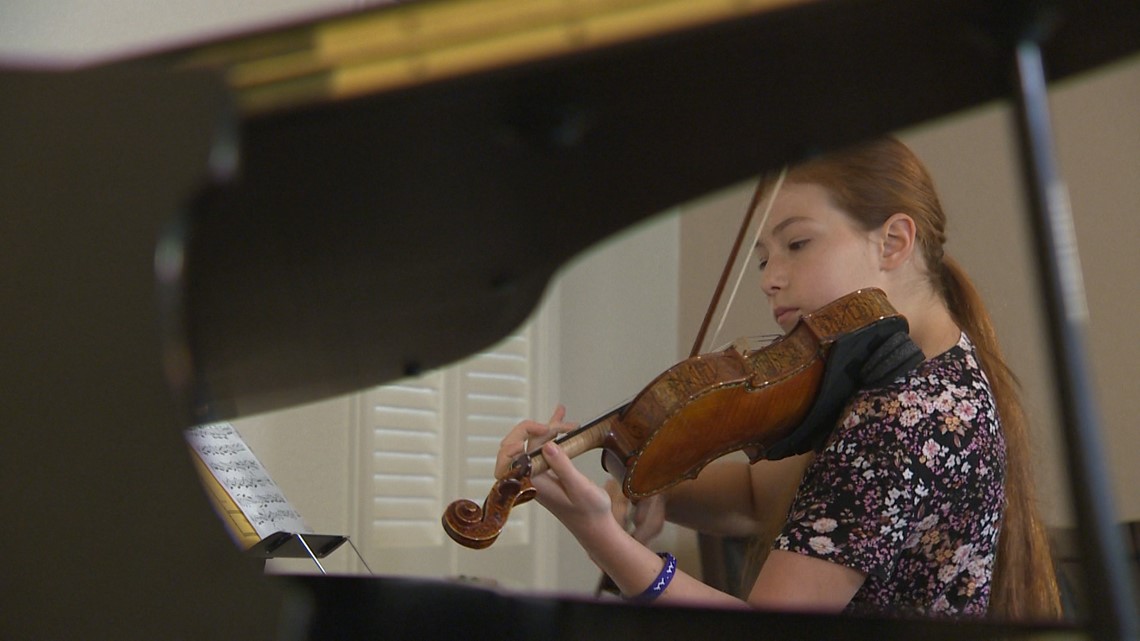 "I really like how it can go into someone's heart and just like pull out emotions that are in there," Adriana said. "And really music has the power to drive change and inspire joy and it can connect strangers. So that's so cool."
Hearing all the hours of practice both in the studio and at home, Kirsten knows what the experience would mean to her daughter.
"To be able to play with him I think would just be not only a massive dream come true, but also something that would remain as a memory for the rest of her life," Kirsten Bec said.
"I think it's just going to be really fun and I'm just focusing on sharing my music with the audience," Adriana said.
The "Play with Ray" competition will take place in l.a. the first week of August.