SAN ANTONIO — This month, National Weather Service made changes on how they issue current watches, warnings and advisories during severe weather, according to a press release.
The term "Flash Flood Watch" will no longer be used unless there is potential dam failure, hazardous flowing debris caused by excessive landslides or excessive rainfall on burn scars, NWS says.
Therefore, in most flooding cases a Flood Watch will be issued instead of Flash Flood Watch.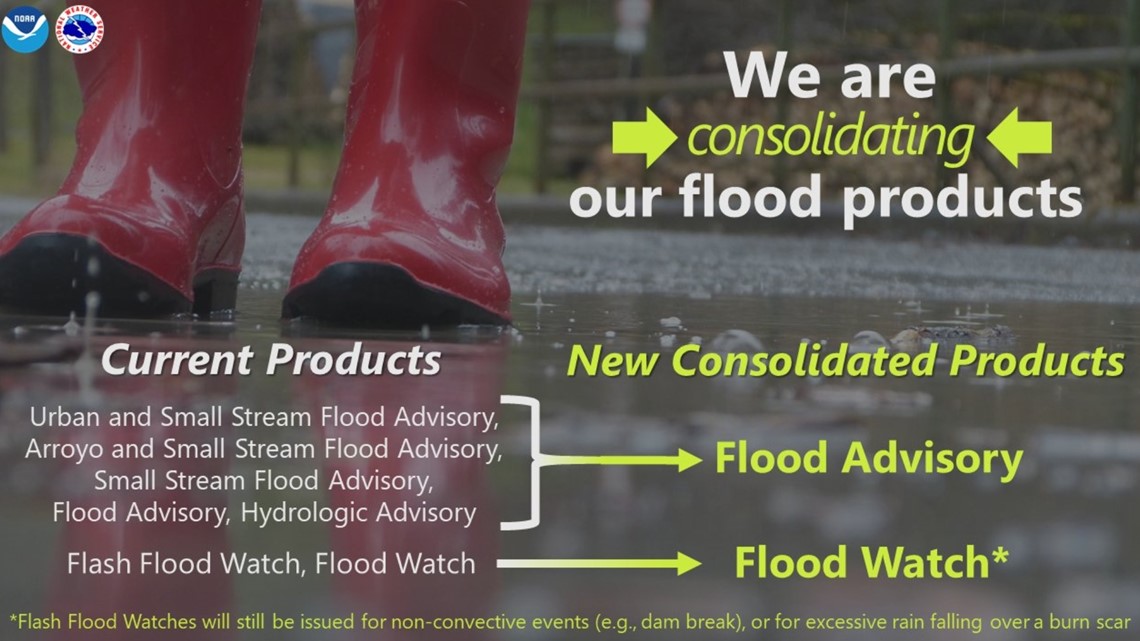 NWS officials say, Urban and Small Stream Flood Advisories that were once issued will now be called Flood Advisory.