SAN ANTONIO — Hurricane season runs from June 1 through Nov. 30, with the peak of the season around Sept. 10.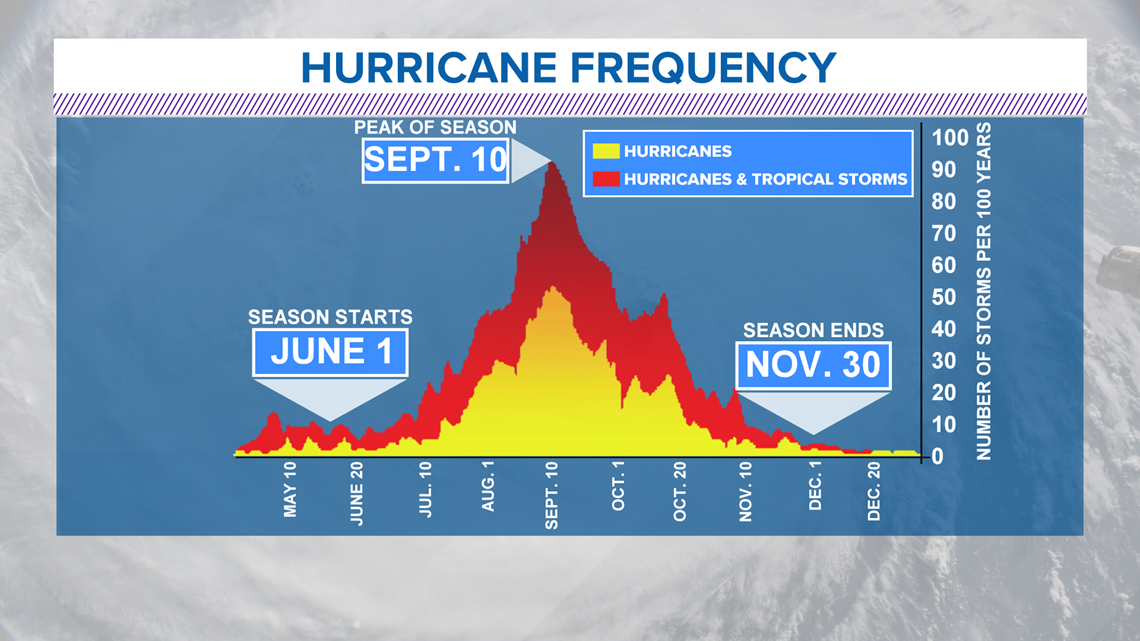 Tropical storms and hurricanes are categorized using the Saffir-Simpson Wind Scale.
When a tropical depression strengthens into a tropical storm, maximum sustained wind must be 39 miles per hour to 74 miles per hour.
If wind speeds are greater than 74 miles per hour the tropical storm will become a category one hurricane.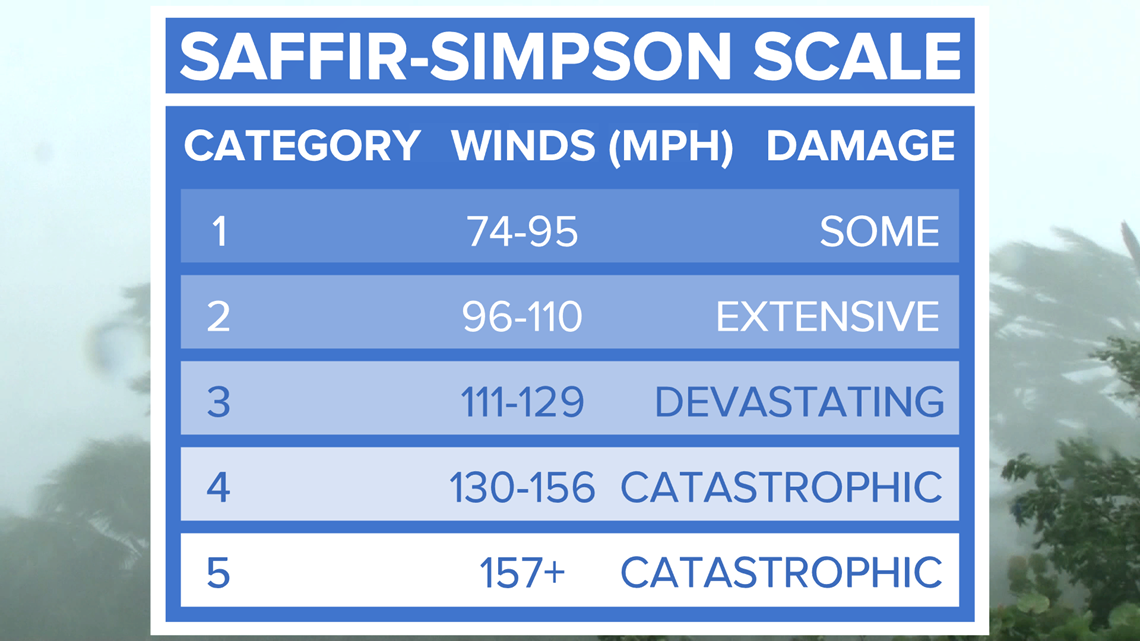 Each hurricane has its own narrative and that is why it is important to pay attention to impacts more than category strength.
Tropical storm or hurricane movement, angle, wind speeds, wind direction and intensity can impact a coastline differently.
The worst side of a tropical storm or hurricane is typically the front right quadrant.
Think of cutting a hurricane into fourths.
The front right quadrant is known to the worst due to the counter-clockwise spin of tropical systems in the northern hemisphere.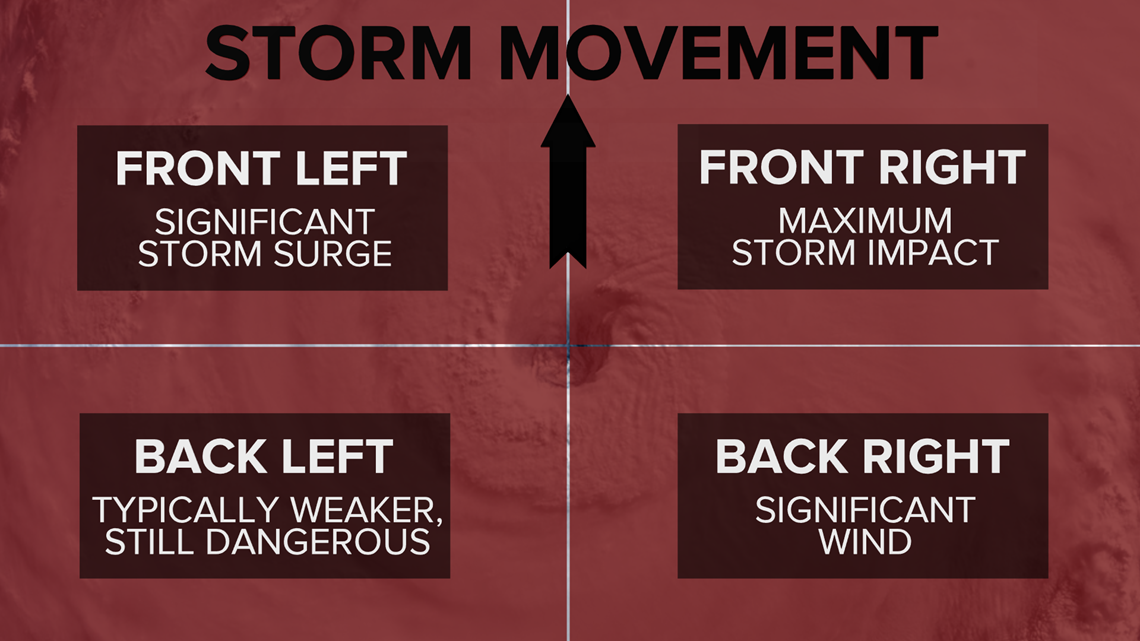 A strong counter-clockwise wind on the front right side of a tropical system will drag water onto land. This is known as storm surge, a major impact associated with tropical storms and hurricanes.
Storm surge is defined as "an abnormal rise of water generated by storm's winds," according to NOAA.
Depending on how shallow or steep a coastline appears, storm surge can reach up to 20 feet or greater.
Storm surge can result in loss of life and property.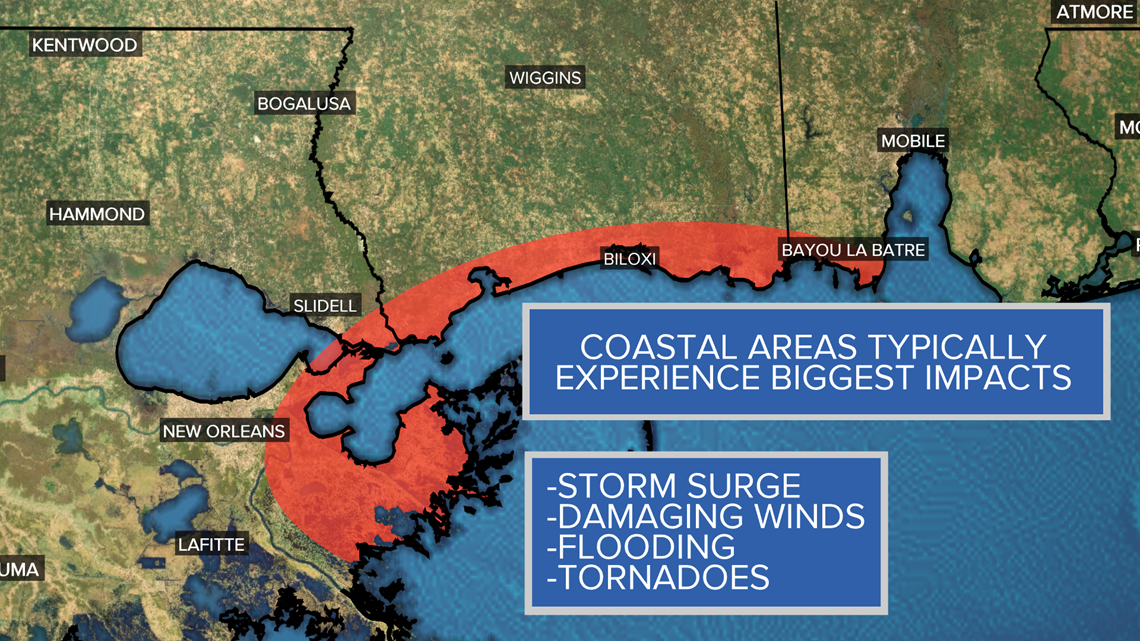 In 2008, Hurricane Ike made landfall near Galveston Island bringing 15 to 20 feet storm surge on Bolivar Peninsula due to intense wind.
Ike made landfall as a category two hurricane and is one of the top ten costliest hurricanes to impact the United States.
Tropical systems are known for bringing widespread, torrential rainfall.
Inland flooding is also a major threat to coastal and inland areas.
Rainfall totals are not directly related to tropical system strength.
Rainfall totals are related to how fast the system is moving and the size of the storm itself.
Topography plays a huge role with storms.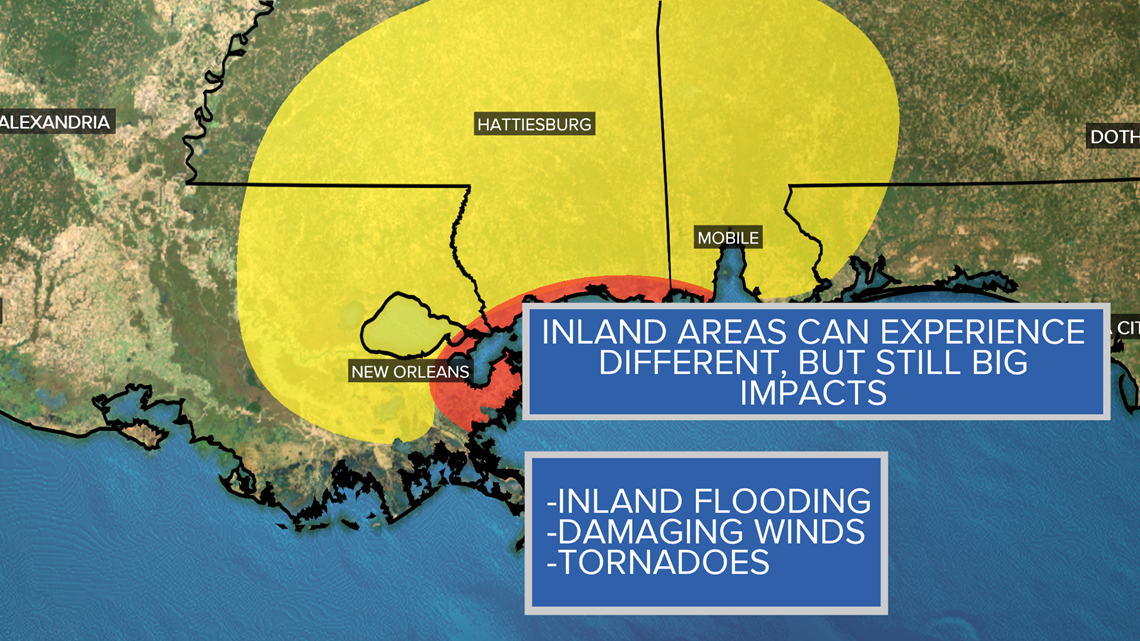 Hurricane Harvey in 2017 produced catastrophic flooding in Houston due to slow movement, its size and track.
High wind can also bring catastrophic damage to an area.
Tropical-storm force winds are strong enough to be dangerous while hurricane-force winds cause damage.
Maximum winds must be 74 miles per hour or greater in order to become a category one hurricane.
Intense hurricane wind speeds can damage buildings, homes and cars.
Hurricane Charley made landfall at Punta Gorda, Florida and brought wind gusts of more than 100 miles per hour producing major damage across Central Florida.
Here is a breakdown of how wind speeds impact property:
Small trees sway and large branches in motion with wind speeds of 15 to 35 miles per hour.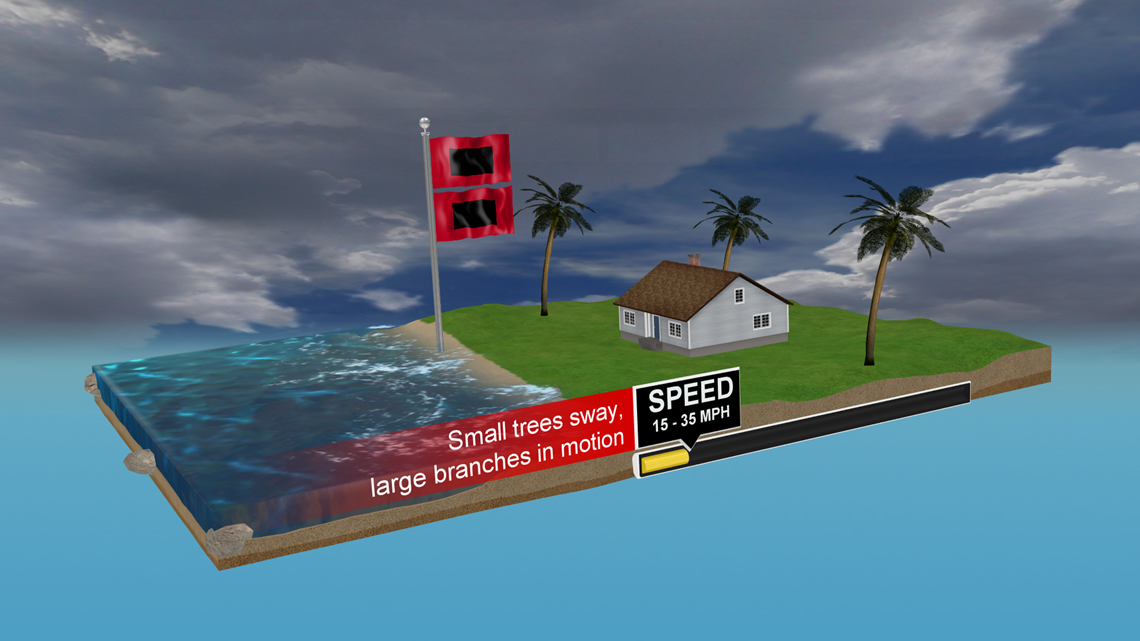 Tree branches will begin to break with wind speeds of 35 to 55 miles per hour.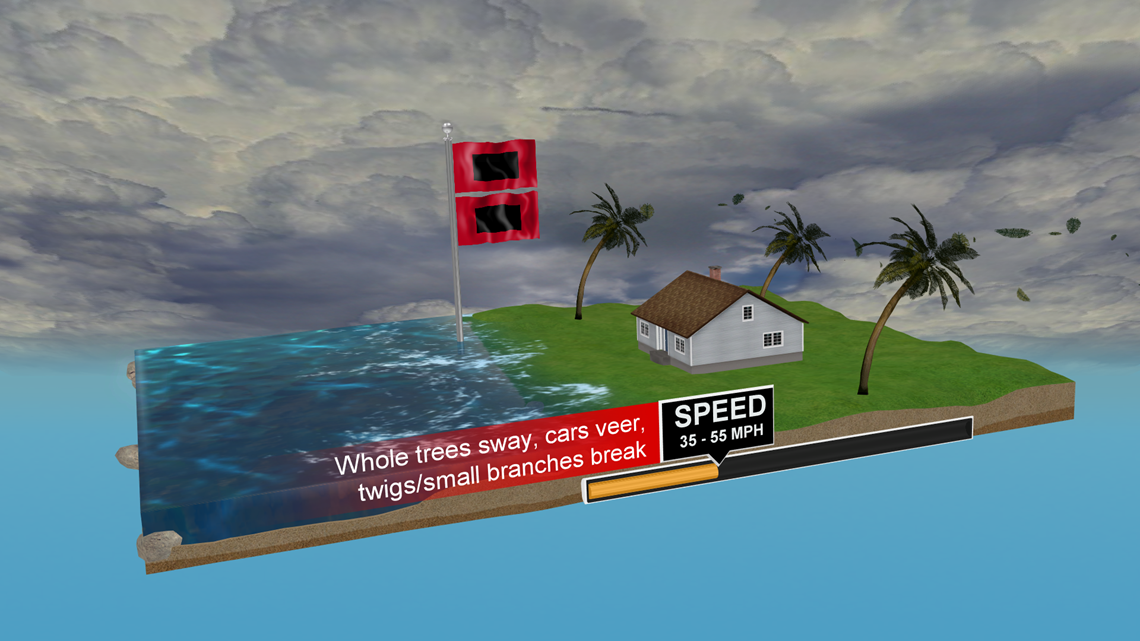 Structure damage will begin to occur with wind speeds of 55 to 75 miles per hour.
Once maximum sustained winds reach a speed of 74 miles per hour in a tropical system, it is a category one hurricane.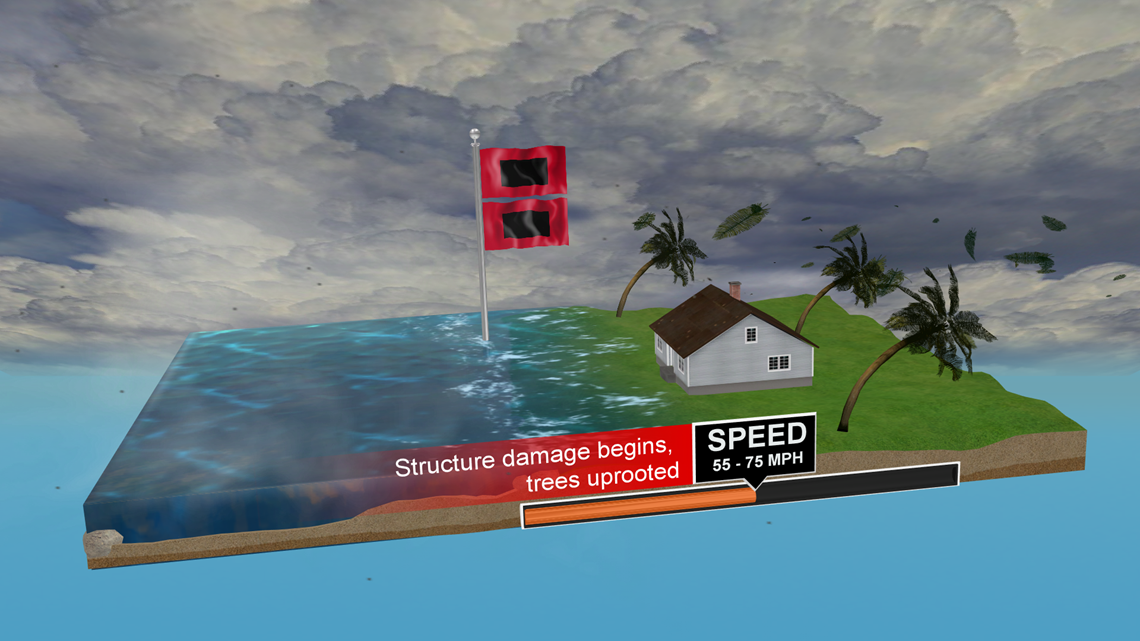 Wind speeds of 75 to 95 miles per hour will begin to produce widespread structural damage to homes and buildings.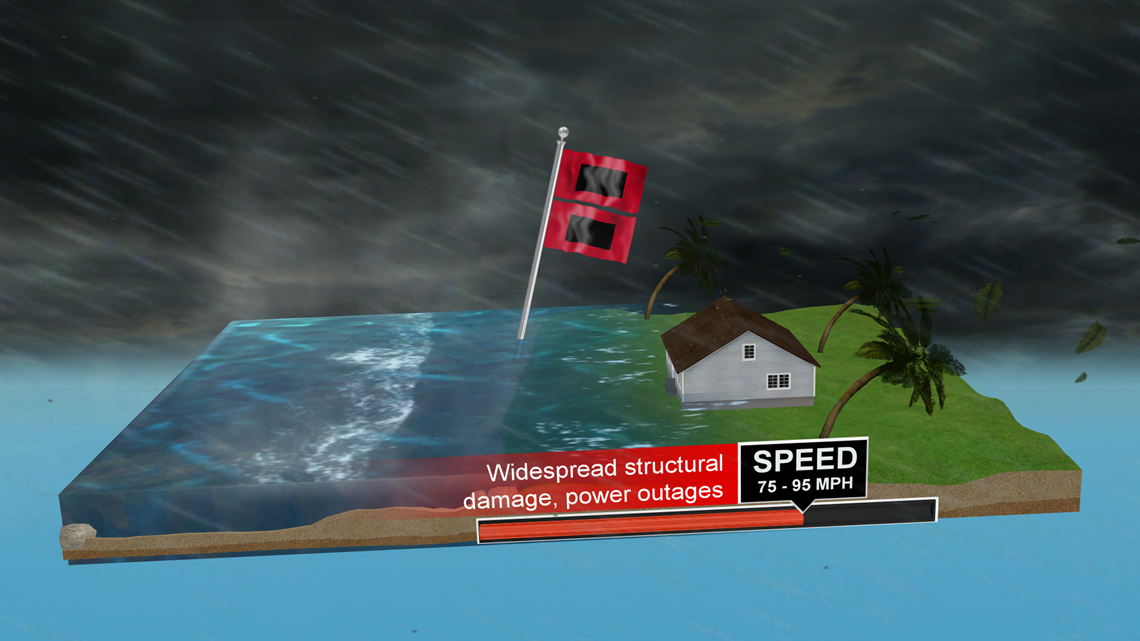 Power outages along with structural damage expected with wind speeds of 95 miles per hour or greater.
Storm surge becomes a major threat due to dangerous wind speeds.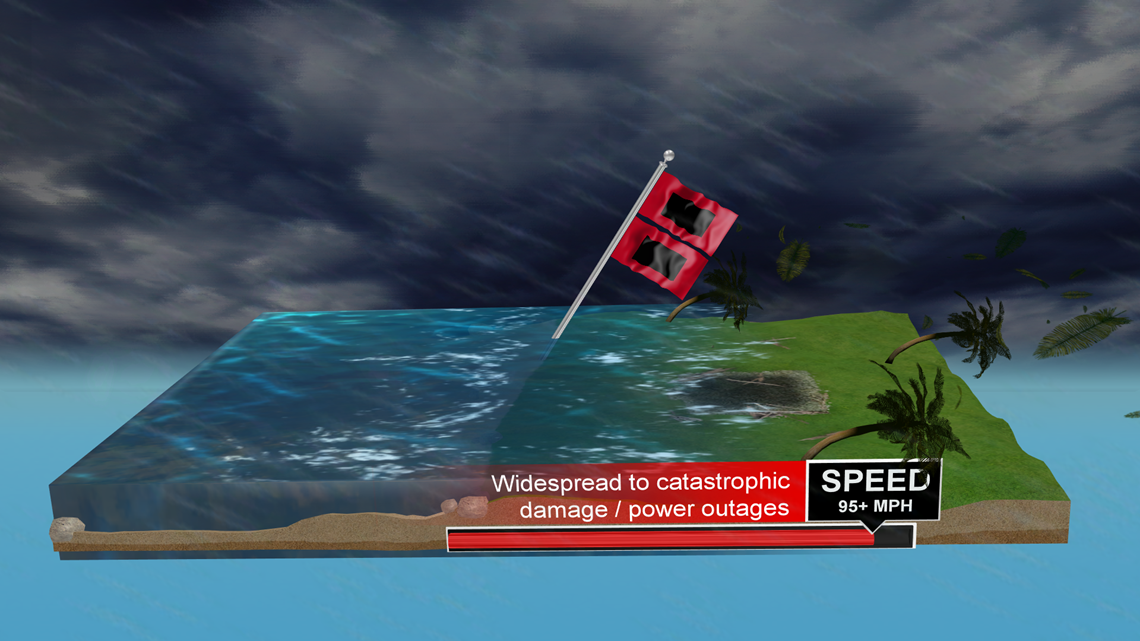 It is best to stay weather aware during hurricane season.
Have a preparedness plan in place and have a way to receive weather alerts.
Tropical systems can bring the threat for severe weather for coastal and inland areas.
Outer bands of tropical systems can bring tornadoes, damaging wind gusts, hail and flash flooding.
Our next Weather Minds classroom topic will be all about cloud types!
Our KENS 5 Weather Team is live during the week on Facebook and YouTube at 1:00 p.m.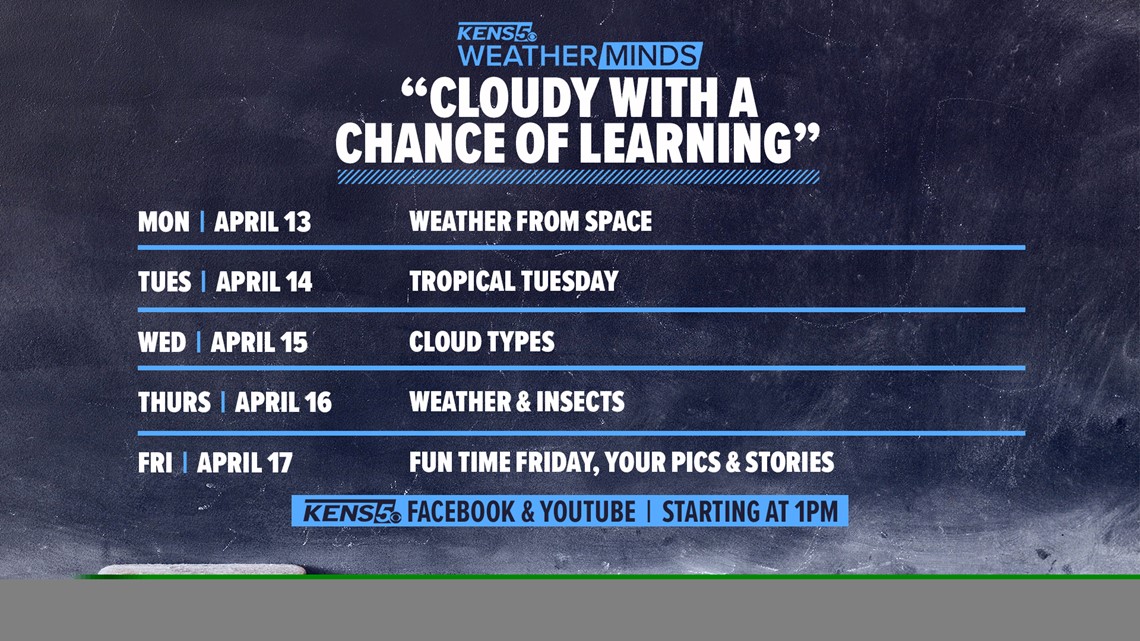 Don't forget you can download the KENS 5 app for the latest news and weather information each day while you are on the go.