SAN ANTONIO — The tropics region of the world, which is found between the Tropic of Cancer and Tropic of Capricorn, is known to be where tropical cyclones form.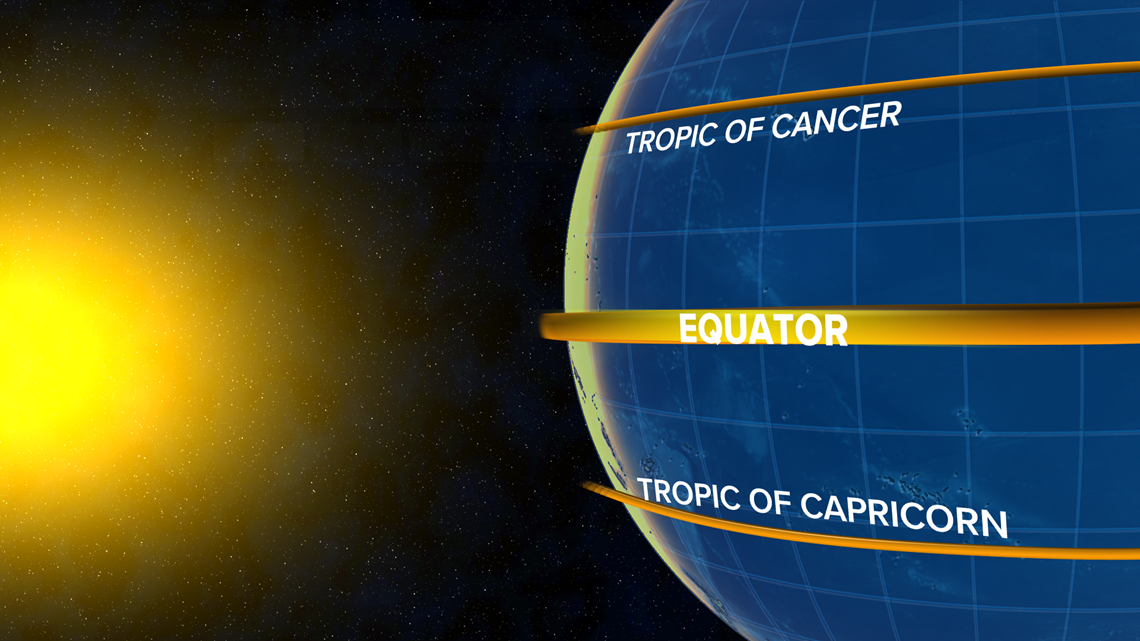 Tropical cyclones are some of the strongest systems on the planet and in our part of the world they are referred to as tropical storms and hurricanes.
These systems can have different names depending on where you are in the world. In the western half of the Pacific Ocean, they are referred to as typhoons and near Australia they are sometimes referred to as willy willies.
For the Atlantic Ocean, a tropical cyclone will typically start off as an area of low pressure over Africa.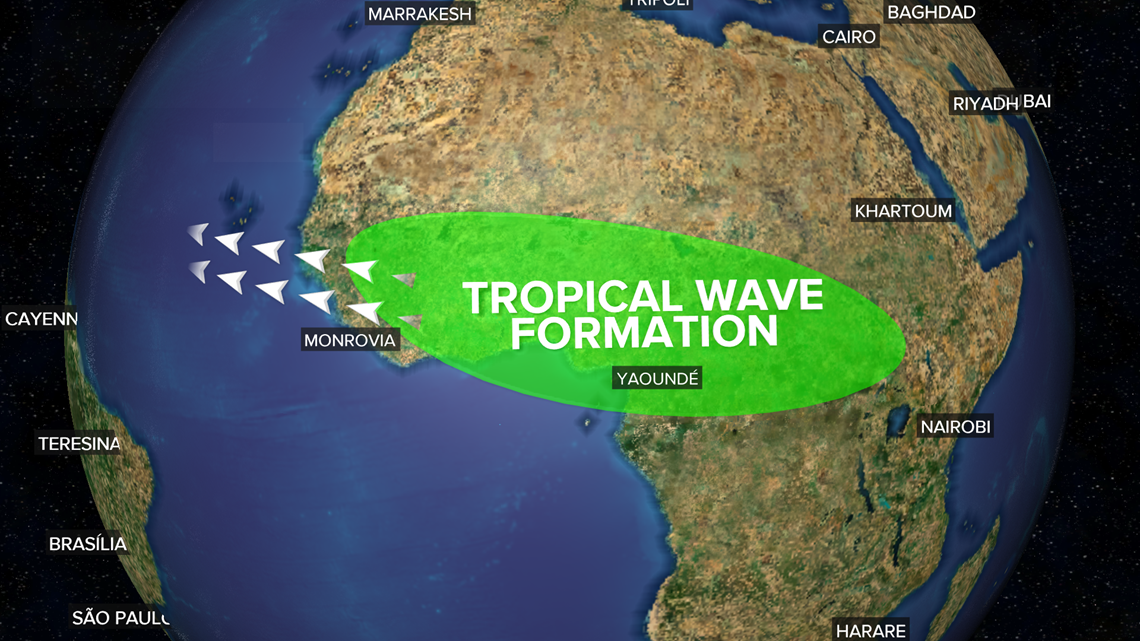 This area of low pressure will move east to west, over the Atlantic Ocean, forming a cluster of showers and storms.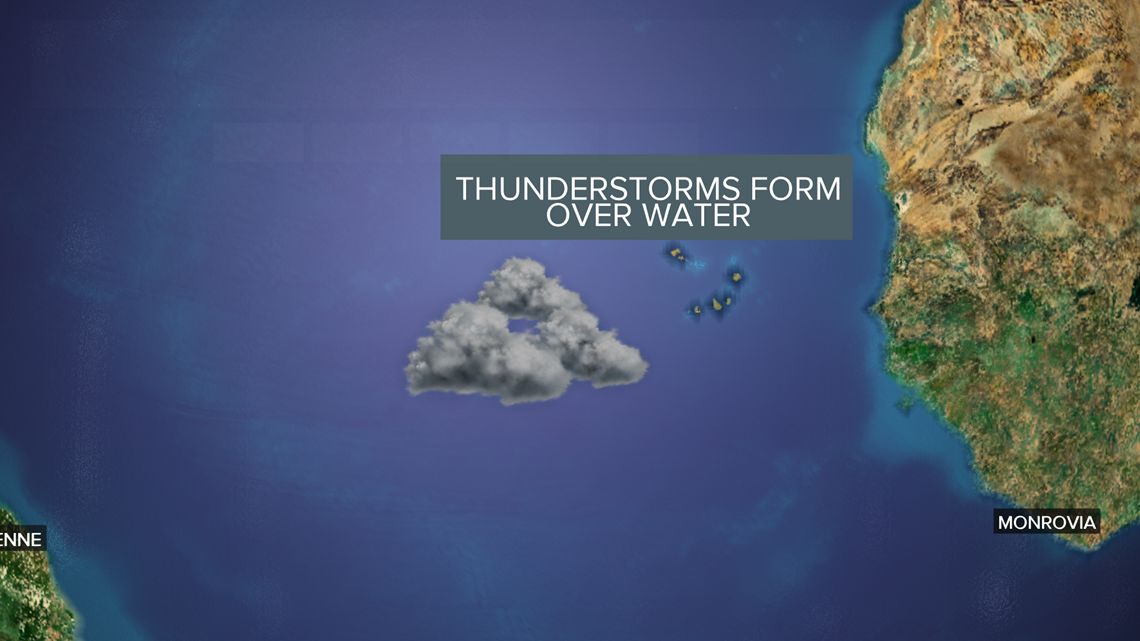 As this low moves across the Atlantic, it is referred to as a tropical wave.
As the storms intensify, it can lead to more intense winds and once the system has 39 mph sustained winds it becomes a tropical storm.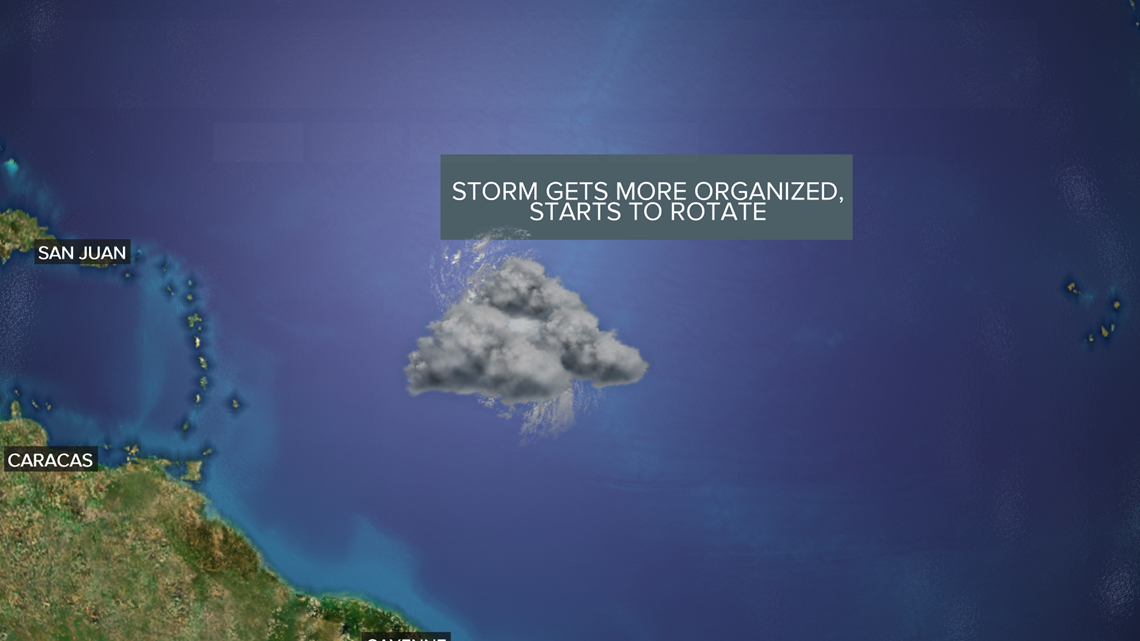 If the wind from the cyclone continues to intensify and the system remains organized, it will be classified as a hurricane when the winds reach 74 mph or higher.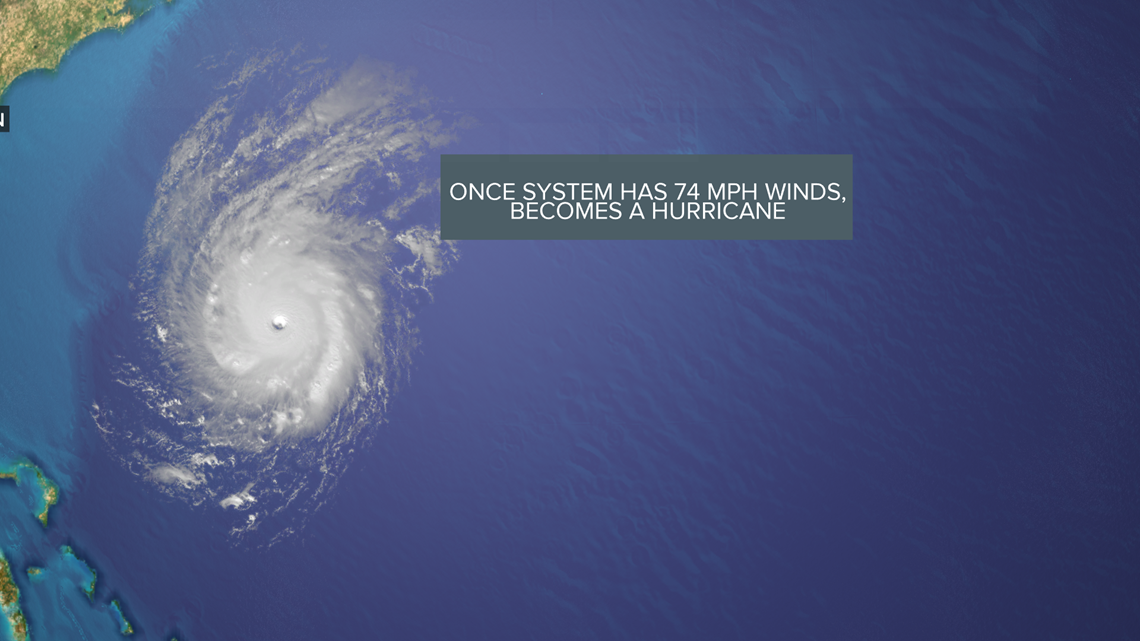 The Saffir-Simpson Scale is how we rate a hurricane from a category one to a category five, with category five being the strongest.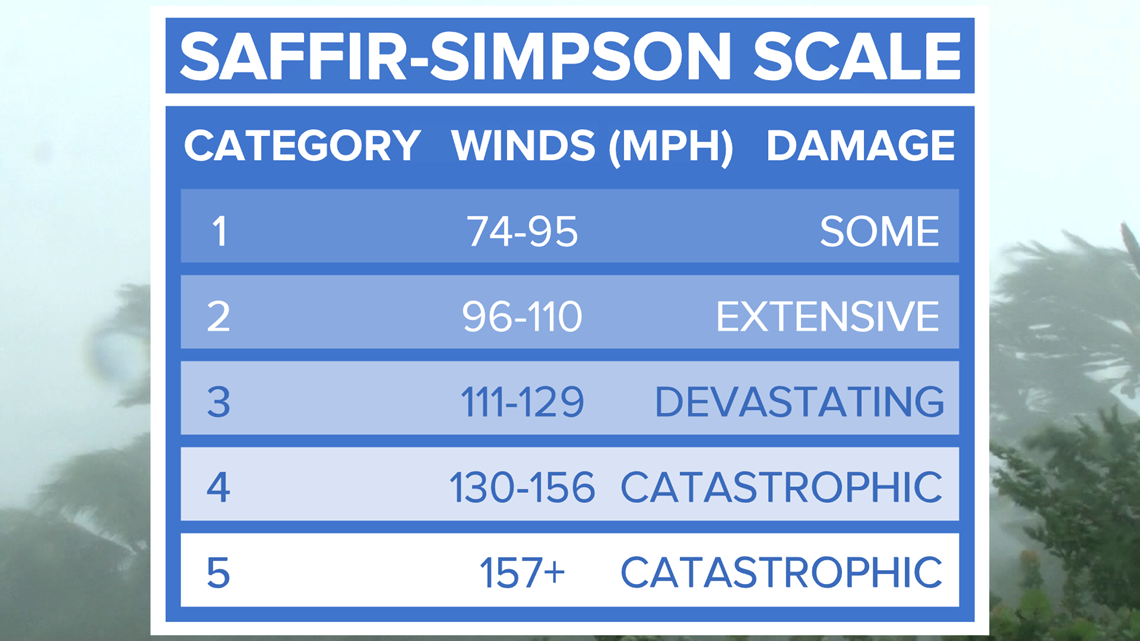 The scale goes off of wind speed. Category one has wind speeds from 74 mph to 95 mph. Category two has wind speeds from 96 mph to 110 mph. Category three has wind speeds from 111 mph to 129 mph. Category four has wind speeds from 130 mph to 156 mph. Category five has wind speeds 157 mph or greater.
A hurricane is considered to be a major hurricane if it becomes a category three or higher.
For the hurricanes to intensify, they need warm water, which is basically fuel for the storm. Without warm water, the storm would fall apart.
This is why the systems form in the tropics region of the world. In the tropics part of the world the sun shines more directly down on the surface, which allows for the water temperature to be warmer.
For the Atlantic Ocean, hurricanes typically form within the months that are warmer. Our hurricane season is from June 1st through November 30th with the peak of the season occurring September 10th.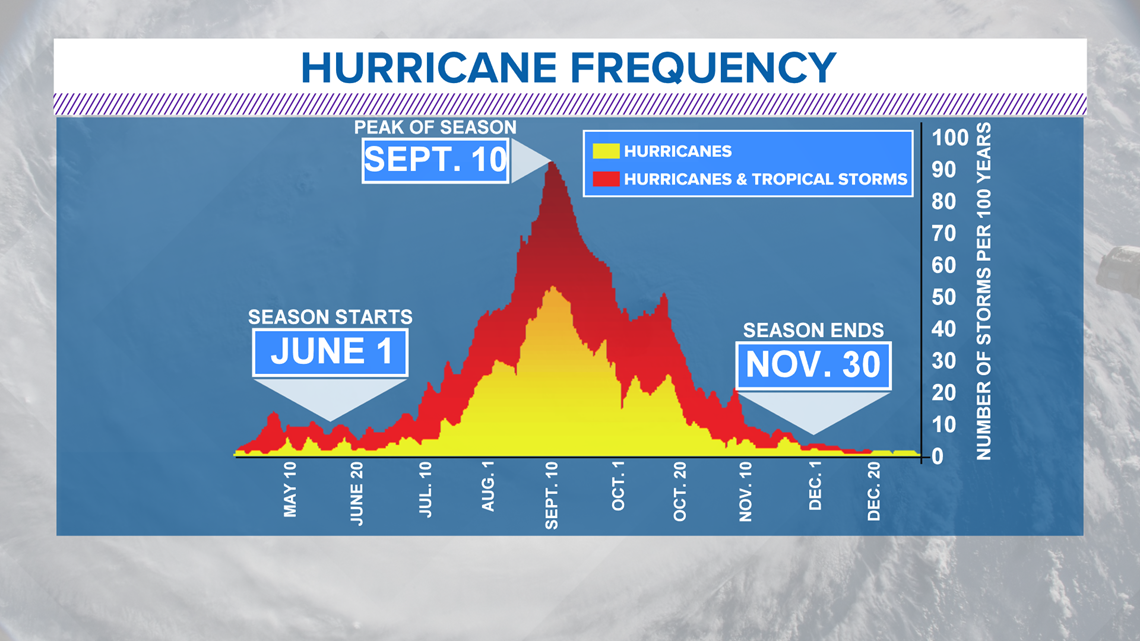 Just like for severe weather, it is always important to have a plan in place for tropical cyclones for families that live close to coastal areas.
Don't forget you can download the KENS 5 app for the latest news and weather information each day while you are on the go.