SAN ANTONIO — Spring has not yet sprung for the Alamo City.
A polar front is has moved into San Antonio Friday morning, bringing snowfall to parts of north Texas, and a late season freeze to San Antonio.
Winter Weather Advisories are currently active for parts of north Texas such as Denton and Stephenville as the chance for unseasonably cold conditions with wind chills in the teens possible Saturday morning.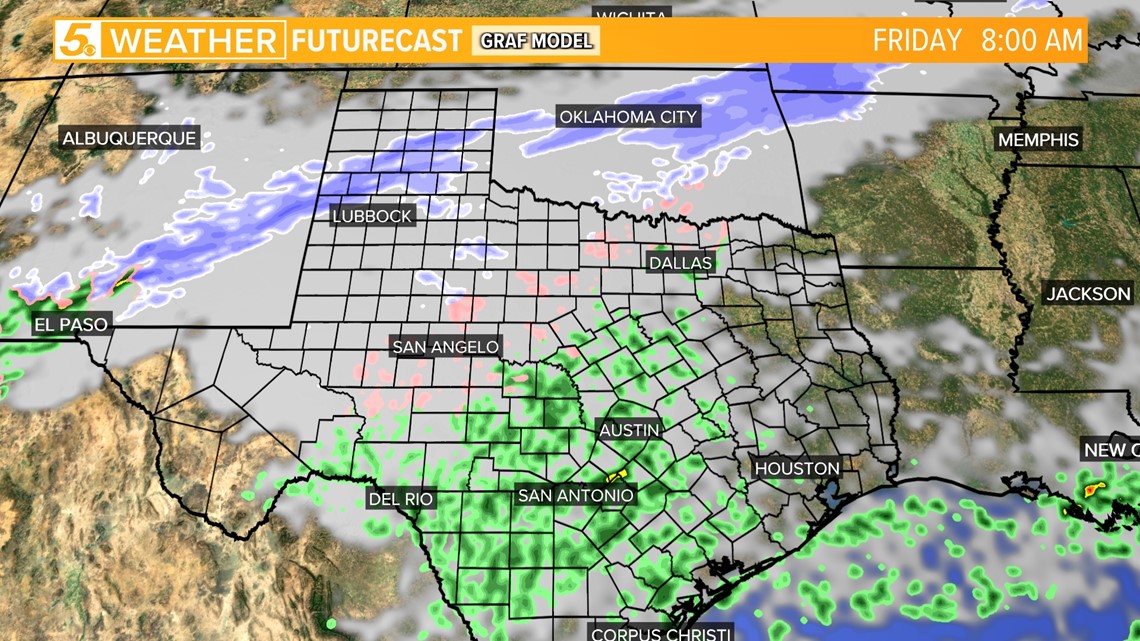 Here's what San Antonio can expect this weekend:
Travel concerns: Scattered, light shower activity occur on Friday.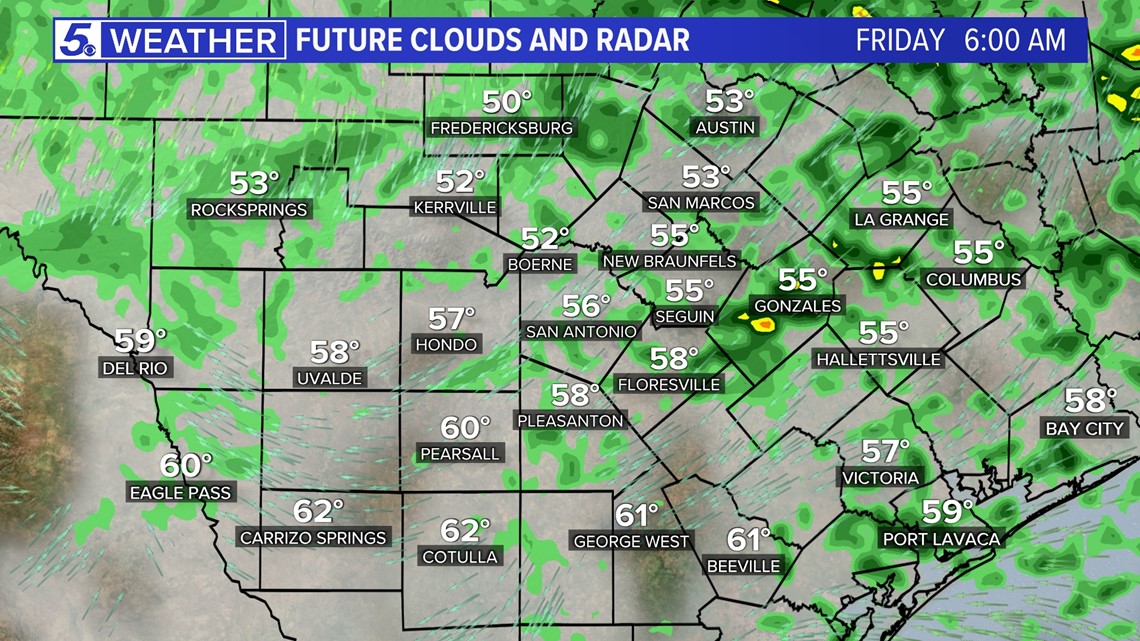 A reverse day has been in store for temperatures where the highest temperature recorded were Friday morning and dropping through the day.
Frigid cold: It's going to feel like winter again with high temperatures in the 30s by Friday evening.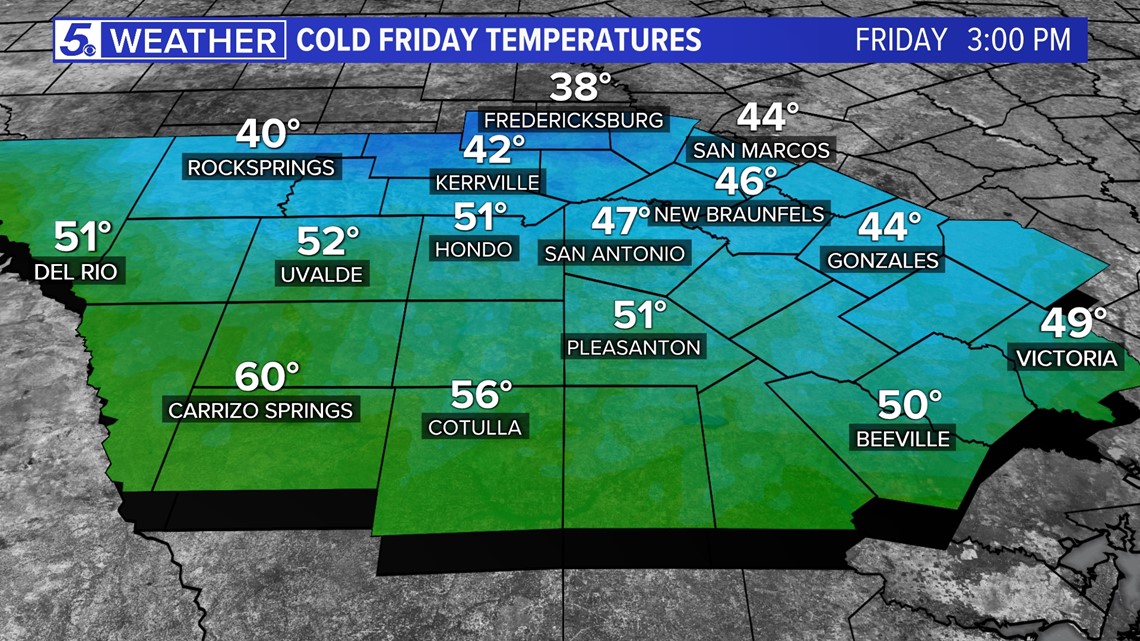 Overnight Friday into Saturday morning, a widespread freeze is expected. San Antonians will wake up Saturday morning near 32 degrees and 20s in the Hill Country. Brrrrr! Remember: People, plants, pets and pipes.
The front also brings below freezing wind chill values in the 20s as a Wind Advisory is in effect as of Friday at noon until midnight Saturday.
Strong winds: Northerly winds will be around 20-30 MPH and gusts up to 45 MPH allowing temperatures to feel much colder with wind chills in the 20s for San Antonio on Friday.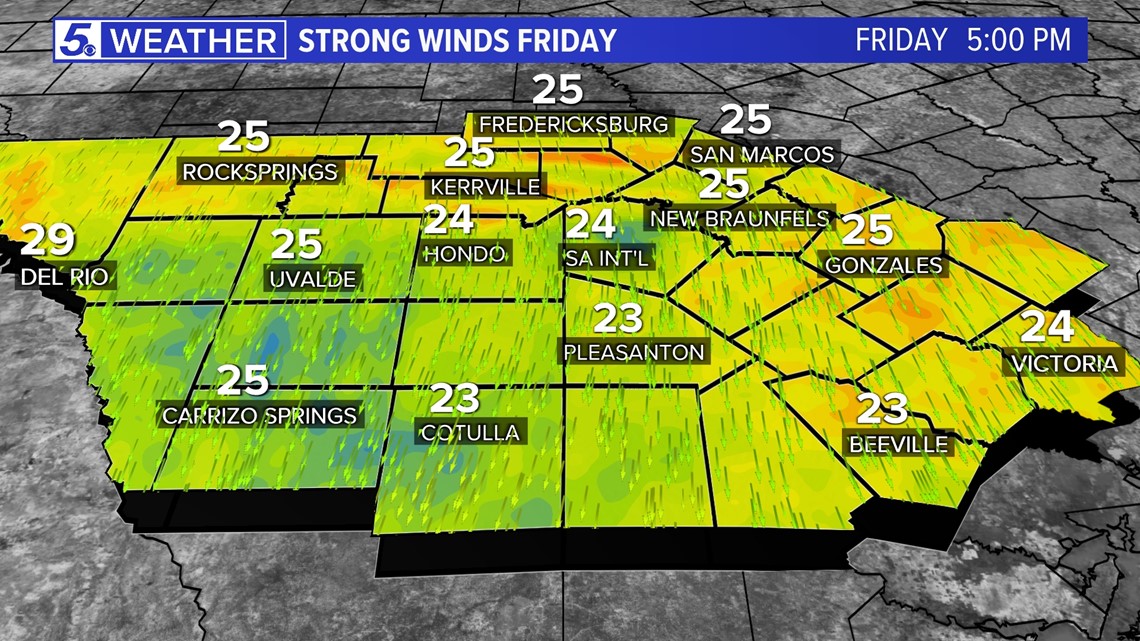 The weekend brings a quick warm-up nearing 70 degrees by Sunday.