SAN ANTONIO — With a weak La Niña pattern over the Pacific, favorable conditions will be in place for an active hurricane season.
La Niña creates a calm large scale pattern all the way to Africa. Mitigating the amount of wind shear helping tropical storms and hurricanes form more frequently.
Tropical Systems
The 2022 hurricane season has produced only three named storms so far, Alex, Bonnie and Colin.
Bonnie moved through the Caribbean in early July striking Central America as a Tropical Storm and Colin formed quickly off the East Coast bringing quick but heavy rainfall.
There are 18 hurricane names still left on the list for the rest of the season provided by the National Hurricane Center. However, we are only in the second month of hurricane season that began on June 1. San Antonio still has four months left of hurricane season through November 30.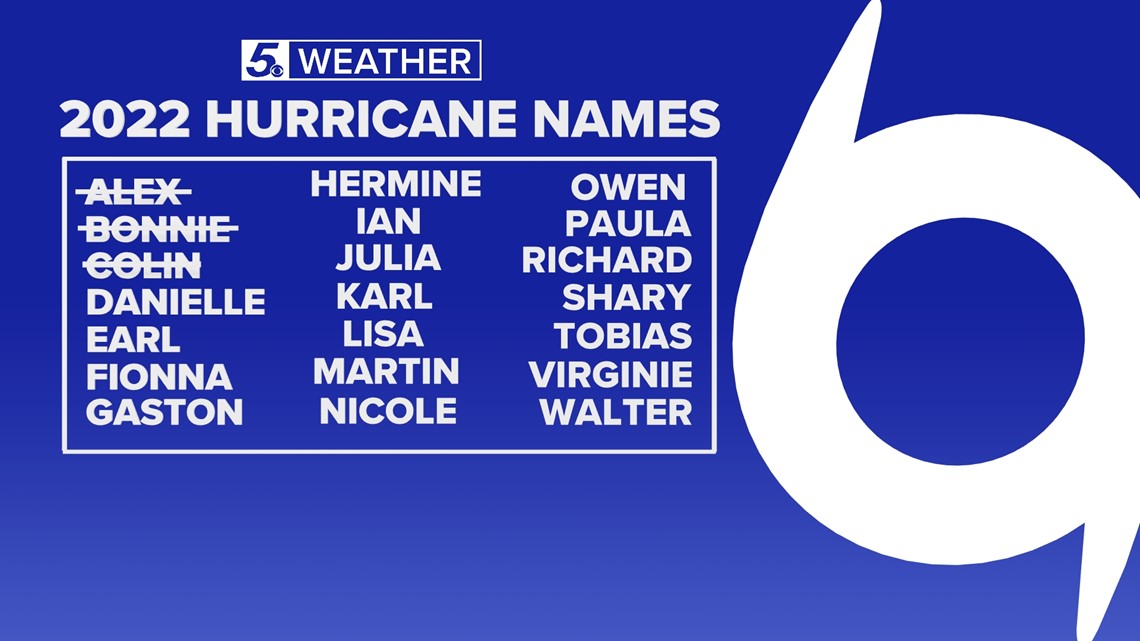 When could San Antonio expect more hurricanes?
Historically June and July account for a small percentage of named storms during hurricane season. In fact, only 14 percent of named storms occur during these two months.
August is when the Atlantic heats up. Between August and October, 78 percent of named storms usually form.
The amount of obtained oceanic heat reaches its peak during this time of year. In other words, the Northern Hemisphere moves into climatologically the hottest time of year.
With maximum heat and evaporation, August through September fuels thunderstorms and tropical activity which is why these months account for a huge percentage of named storms and hurricanes.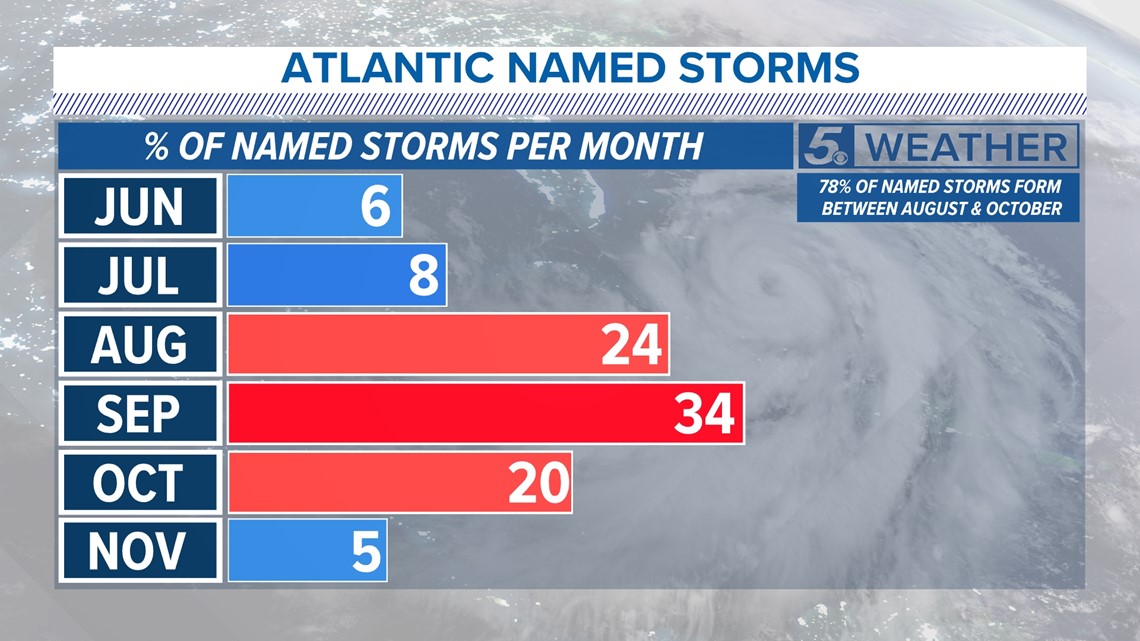 Another factor we watch out for is something we call the "Madden-Julian Oscillation". This oscillation has two phases: convective and suppressed.
Regions under the convective phase typically see enhanced rainfall given more lift and forecast models suggest this phase over the Atlantic during August. This helps fuel tropical development.
In the image below, you can see the favorable green phase moving over the Caribbean and Atlantic in the 10-20 DAY Forecast.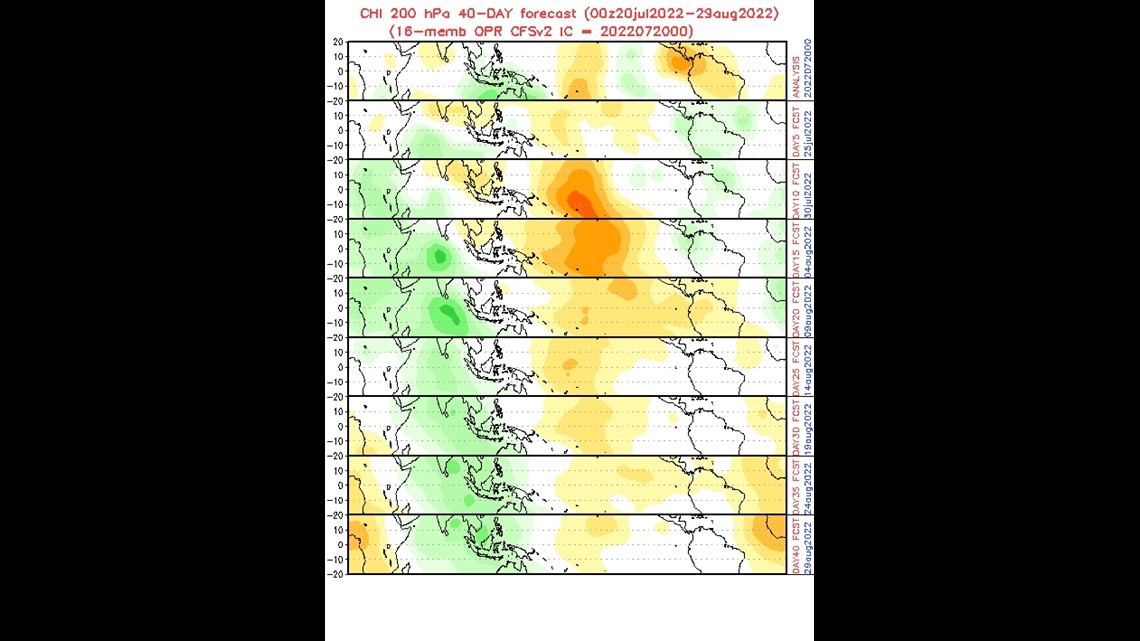 NOAA predicts an above-average activity 2022 hurricane season with 21 named storms, 10 hurricanes and 6 major hurricanes of at least a category 3 hurricane.