SAN ANTONIO — A Red Flag Warning and a Wind Advisory are in effect for San Antonio beginning early Saturday, leading to critical fire weather conditions across south Texas, according to the National Weather Service.
The Wind Advisory goes into effect at midnight Friday and will last through 6 p.m. Saturday, while the Red Flag Warning will officially be in effect from 9 a.m. to 8 p.m. Saturday.
The alerts are due to a cold front that will move through the area late Friday night into Saturday, bringing high wind speeds and dry air conditions.
Wind speeds could gusts between 35 and 50 mph, while sustained winds of 25 mph are expected to blow through town Saturday. A tropical storm has sustained winds of 39 to 73 mph.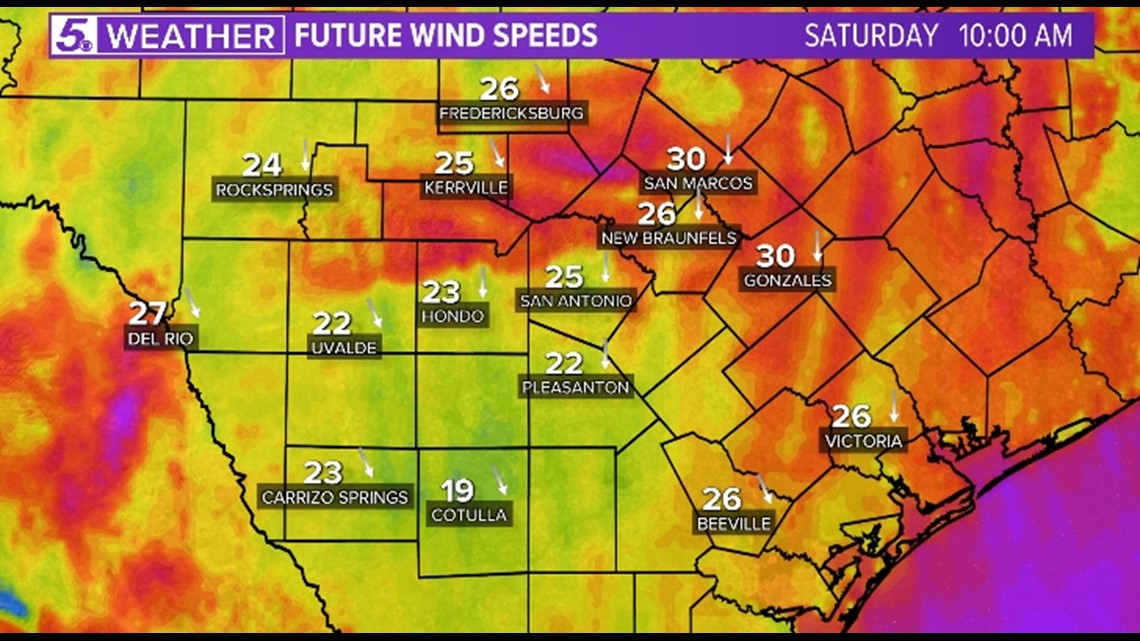 How do I prepare for high wind speeds?
Secure or bring inside any lightweight objects that could be blown around. Such as outdoor furniture, hanging plants, lawn signs, etc.
Stay alert when walking or driving past trees as small limbs could be blown down.
Maintain a safe driving distance from other vehicles on the roads especially high-profile vehicles. Large trucks, vans, busses, etc. are vulnerable to losing control in high winds.
Fire safety tips to know during Red Flag Warnings:
Do not throw cigarette butts out your window.
Be careful to not drag trailer chains that could cause sparks.
Avoid outdoor burning.
Do not park a recently driven car on dry grass.
Clear out dead vegetation from around your home.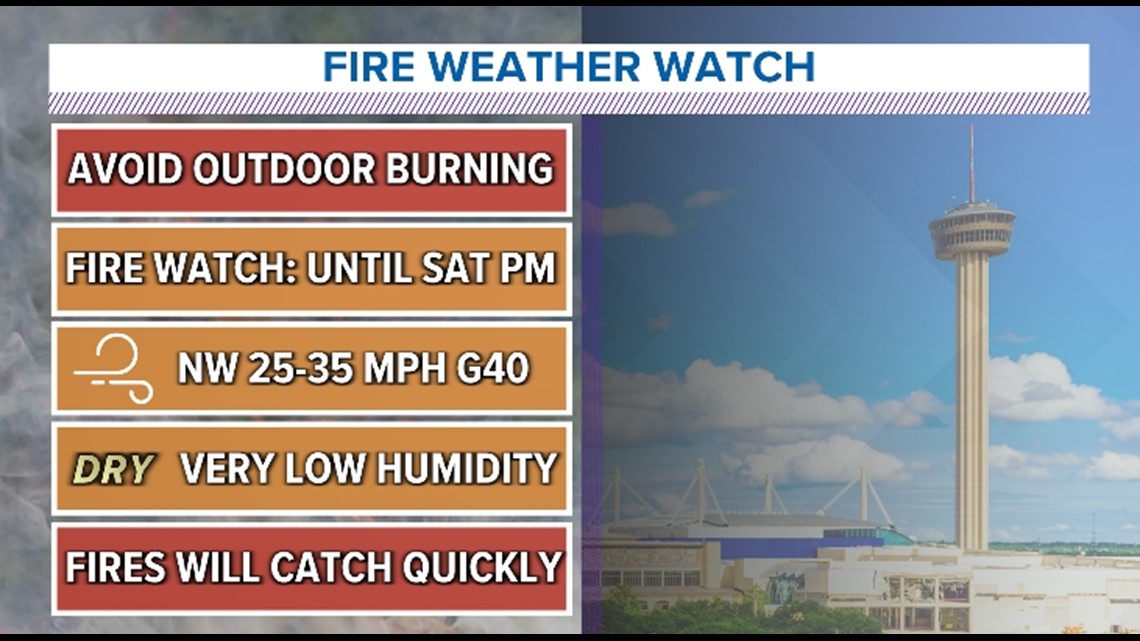 Remember, a Red Flag Warning means any fires that develop could spread rapidly. NWS says several grass fires were already reported Friday across the region.
High temperatures will only reach the mid-50s on Saturday but are expected to warm up into the mid-60s by Monday.