SAN ANTONIO — Bexar County was under a Flood Advisory until 8 a.m. Thursday.
The County has updated its website with the latest information on road closures here.
There is also a CPS Energy outage map available. As of 5:53 a.m., there were 32 active outages in the area affecting 6,351 customers. At 6:10 a.m., that number decreased to 5,832. At 6:52 a.m., the outage map said 3,426 customers were affected. By 8 a.m., the number was updated to 2,646 customers.
Some locations that the National Weather Service says may have experience flooding include: Hondo, Castroville, Lytle, Sabinal, Lacoste, D`Hanis, New Fountain, Quihi, Hill Country State Natural Area, Dunlay, Bader, Mico, Rio Medina, Lakehills, Noonan, Utopia, Pearson, Cliff, Knippa and Government Canyon State Natural Area.
Additional rainfall of one to two inches was expected over the area. This additional rain may have resulted in minor flooding.
Don't put the umbrella away just yet. More waves of rain expected this weekend! Localized flooding will be a concern Friday into Saturday. It will not rain all day Friday and Saturday.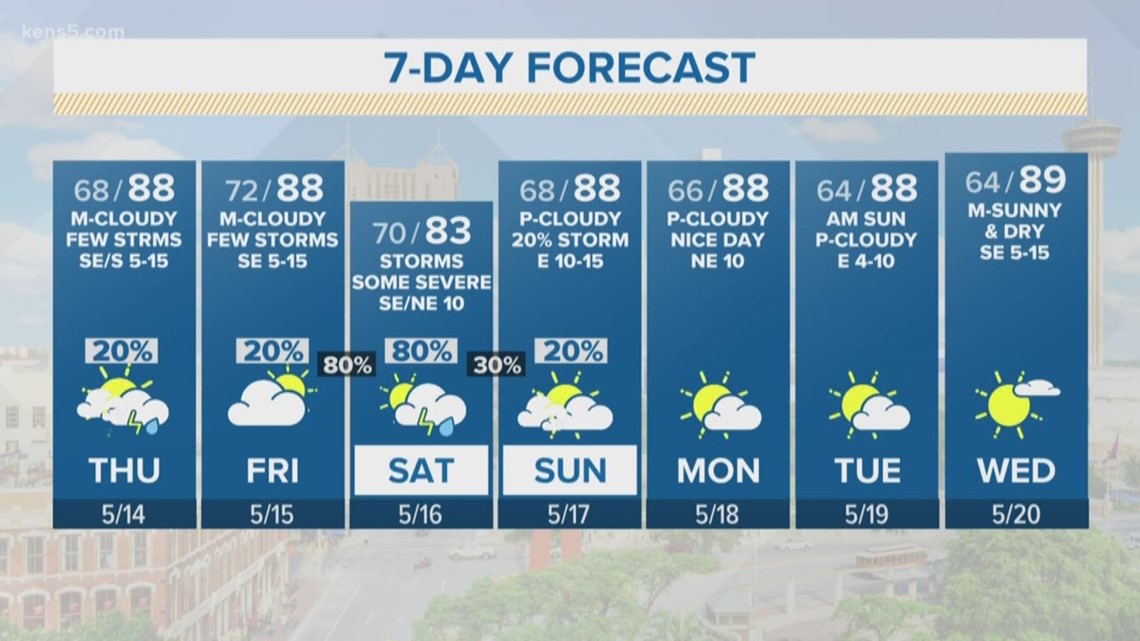 Some communities could receive up to 5" of rain through next Wednesday.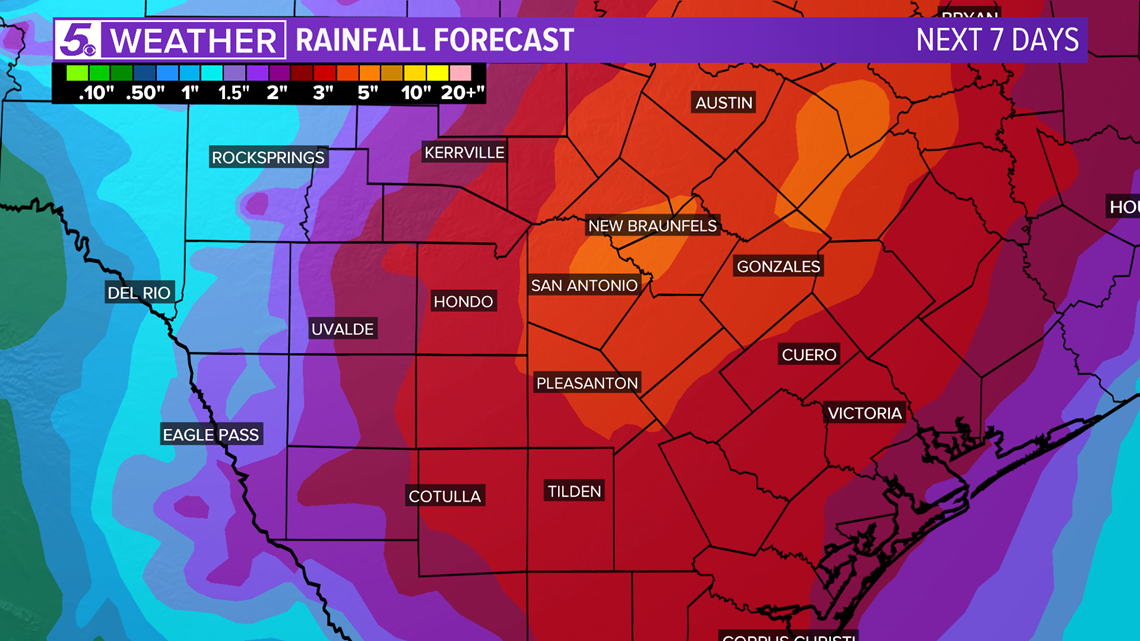 Don't forget you can download the KENS 5 app for the latest news and weather information each day while you are on the go.