SAN ANTONIO — Get ready, San Antonians, for normal summer temperatures this weekend. High pressure is moving north, helping to increase our moisture and rain chances for the next few days.
Beginning Friday, small chances of rain will emerge in the forecast, bringing partly cloudy conditions. However, temperatures will still be hot Friday afternoon, at 100 degrees.
The best chances of rain are Saturday and Sunday, with a 20 to 30% chance for isolated showers. This will include San Antonio as well as the Hill Country.
As scattered seabreeze shower activity will spark up Saturday afternoon along the Texas coastline, some isolated storms will try to make it towards San Antonio and surrounding areas, chances still low.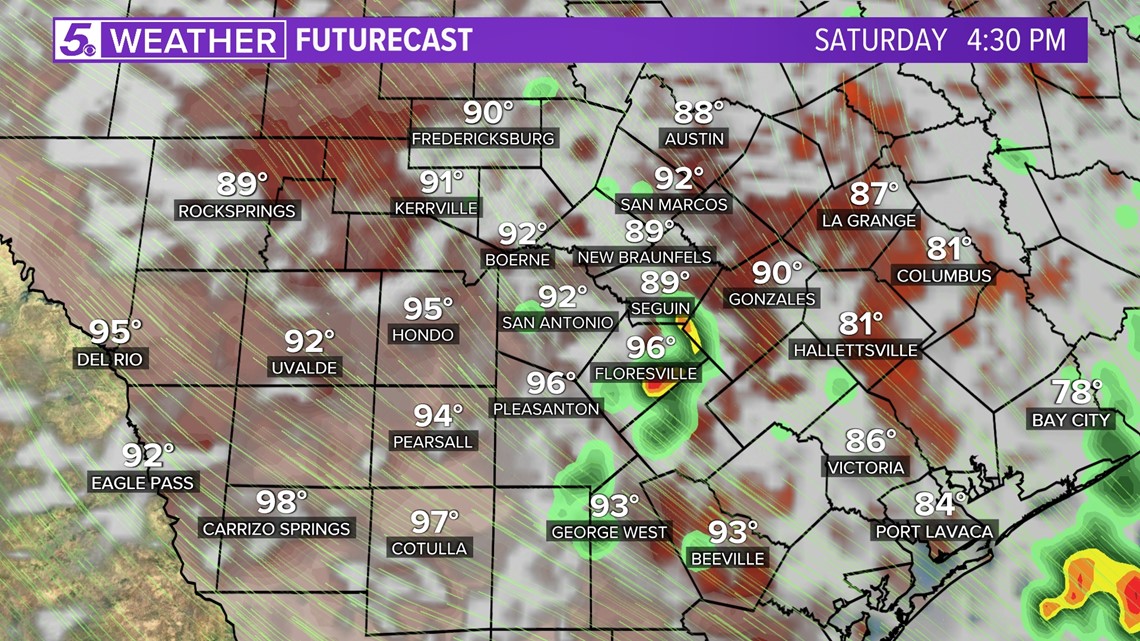 This weather pattern will also drop San Antonio temperatures back to average for this time of year, with a high temperature of around 97 degrees for Saturday and 98 for Sunday. This is a welcome change after July broke a record for the number of 100 degree days in any one month, bringing 28 total days of triple-digit heat last month.
Early next week, the seabreeze potential will continue keeping a 10% chance of rain in our forecast through Tuesday.
Unfortunately, San Antonio temperatures will bounce back into the triple-digits by Wednesday. But at least we get a break for a couple of days.