SAN ANTONIO — Soaking rain returned to the Alamo City as a stalled boundary remained over South Texas on Wednesday.
Rain poured over San Antonio Wednesday morning bringing 1.50 inches of recorded rainfall at the San Antonio International Airport. Another line of showers and few thunderstorms dropped an estimated 2 inches of rainfall to the downtown area Wednesday evening.
An active pattern for showers and storms will continue in San Antonio for the rest of the week.
Here's estimated rain totals the past 12 hours from Wednesday evening:

The boundary created pockets of heavier rainfall for some spots in Bexar County. The green colors indicate higher amounts of rain. Locations near Timberwood Park received estimated rain over an inch and 2 inches near Castle Hills.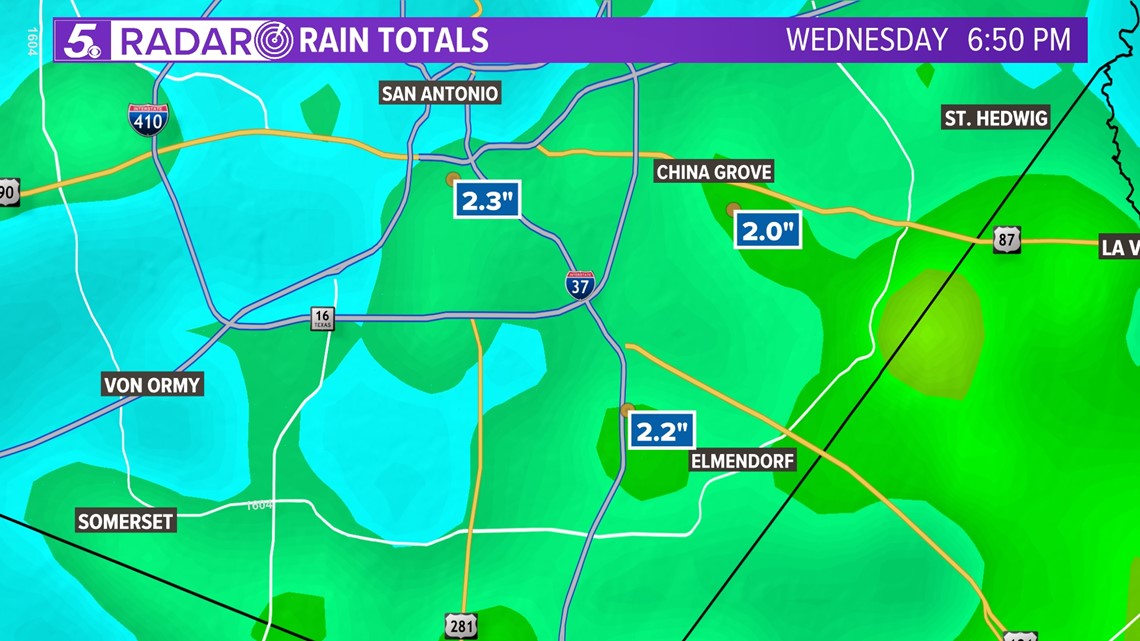 Spots near China Grove and Elmendorf also received estimated rainfall around 2 inches.
Rain chances will stay at 40% as the boundary stays south of San Antonio on Thursday. Friday through Sunday rain chances begin to drop but stay around 20-30% in the forecast through next week.