SAN ANTONIO — A weak front pushing through Texas and a disturbance in the Atlantic leaves potential for rain's return to the Alamo City beginning Thursday.
Rain chances will bring average and even below-average temperatures for the next 7 days.
Here's what San Antonians can expect:
Thursday (High 99 and Low 77): Cloud cover will increase throughout the day as a weak front moves closer to San Antonio. Showers/storms will pop-up along the front as it moves through the Hill Country around 4 p.m. Strong storms and gusty winds could occur in the Hill Country that could send outflow boundaries to San Antonio.

Rain chances for San Antonio will continue throughout Thursday evening into Friday morning. These weather changes could drop high temperatures 5 degrees from Thursday to Friday.
Friday (High 94 and Low 74): The front could bring another round of showers/storms to our area as it moves northward on Friday. Most of the rain activity will decrease by sunset. Chances for San Antonio to see rain will be at 30%.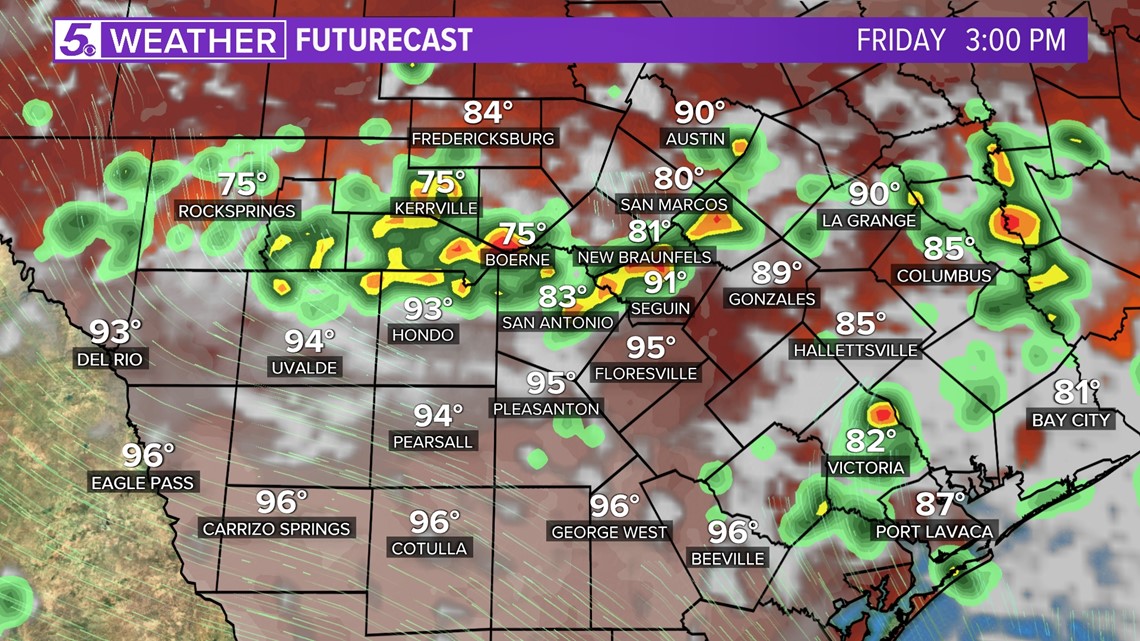 Weekend (High 95 and Low 76): Saturday San Antonio will stay mainly dry as most of the isolated shower activity will stay near the coastal areas.
Sunday we will watch a disturbance that could move into the Gulf of Mexico. Currently, we are keeping chance of rain at 20% for Sunday in San Antonio.
Tropics: The National Hurricane Center currently gives the tropical wave a low chance of 30% to develop in the next five days. So we will continue to watch this disturbance through next week.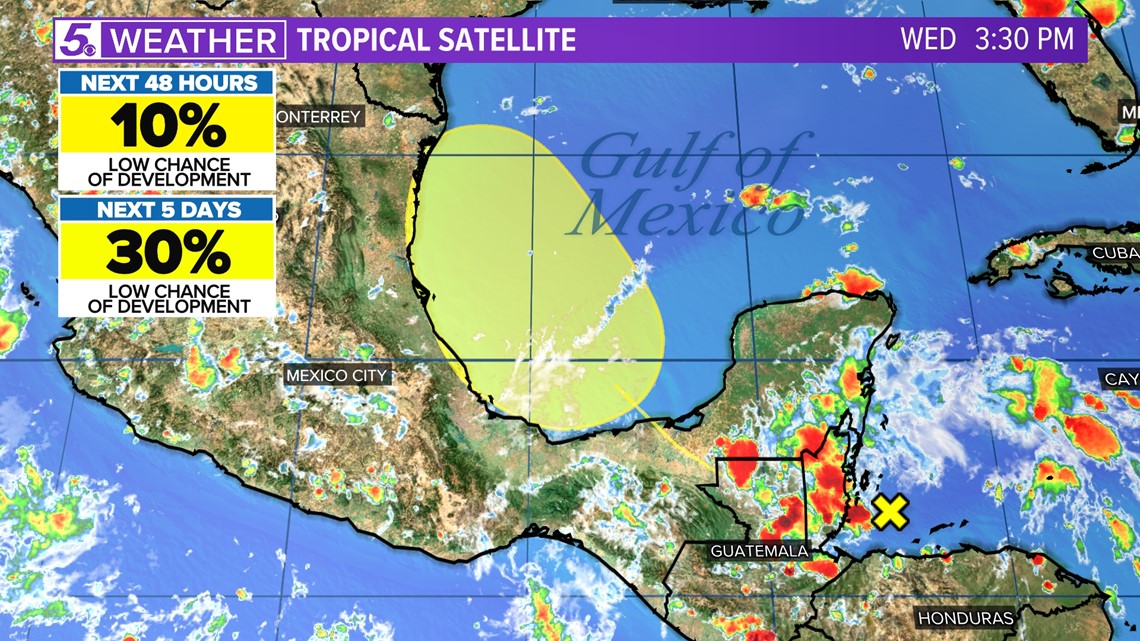 Next week: San Antonians will continue to have rain chances increasing each day through Wednesday. This is something we will continue to watch but if this activity stays on track could bring San Antonians much needed rain and drop temperatures in the low 90s.