JACKSONVILLE, Fla. — There are no threats to the First Coast at this time. It's always a good idea to check in often during this time of year. The Atlantic hurricane season peaks, according to climatology, on September 10.
A surface trough of low pressure over the far eastern Atlantic Ocean centered a few hundred miles south of the Cabo Verde Islands continues to produce a large region of disorganized showers and thunderstorms. Some slow development of this system is possible during the next day or two while it moves northward or northwestward before the system moves over cooler waters by Thursday. Locally heavy rainfall and gusty winds are possible over portions of the Cabo Verde Islands through Wednesday.
Meanwhile, in the Eastern Pacific, the only named storm around the Globe is Tropical Storm Hilda. A classic fish storm, which means no land will be impacted.
Looking deeper into the season, the Climate Prediction Center has issued a La Niña Watch with La Niña potentially emerging during September through November. La Niña can help make atmospheric conditions more conducive for tropical cyclones to form the Atlantic, and less conducive in the Eastern Pacific. If 2021 is any indicator so far of what lies ahead this season, it could continue to be an active year. As of the beginning of July, there have been fived named storms breaking the previous record set just last year. In August, the Climate Prediction Center will issue an updated hurricane outlook.
Hurricane season is already here and it's time to be prepared if you aren't already. Make sure you have had conversations with your loved ones about what you would do if a storm were to threaten.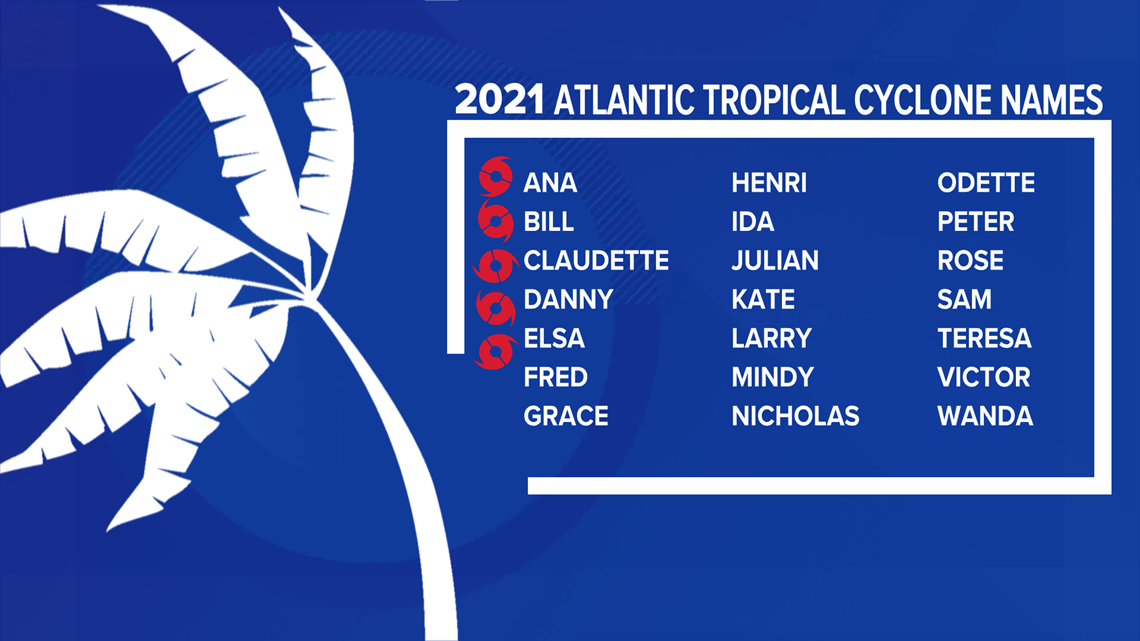 This year, NOAA released the new seasonal averages for the Atlantic basin. According to the 30-year data from 1991 to 2020, the new averages include 14 named storms, 7 hurricanes, and 3 major hurricanes. The previous Atlantic storm averages, based on the period from 1981 to 2010, were 12 named storms, 6 hurricanes, and 3 major hurricanes. The averages from 1951-1980 , were 11 named storms, 5 hurricanes, and 1 major.
The Atlantic hurricane season officially runs from June 1 to November 30.
Download the First Coast News app and sign up for severe weather alerts