SAN ANTONIO — San Antonio hit 101 degrees Saturday afternoon, breaking a record of 100 degrees set back in 1998. This is 17 degrees above average for this time of year.
In fact, the Alamo City on average doesn't hit 100 degrees for the first time until July 1, based on past records of San Antonio temperatures. Last year went in the opposite direction, when San Antonians went an entire summer without hitting 100 degrees until Sept. 6.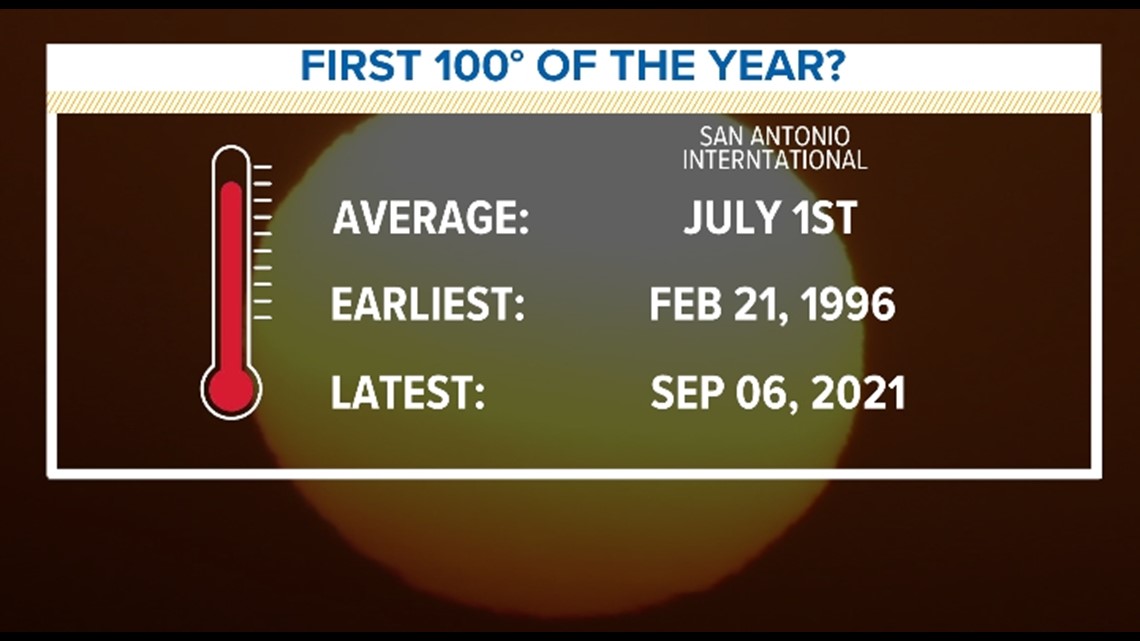 The hot weather pattern this weekend is due to a high pressure that will strengthen across the region through Mother's Day. After Sunday, the heat wave will bring temperatures in the 90s for the rest of the week in San Antonio.