SAN ANTONIO — Happy October! A few showers and storms will be possible Monday evening. The rain will dissipate after sunset, with lows falling into the middle-70s.
Isolated rain and storms will continue with afternoon temperatures back in the middle-90s. This is above average for October!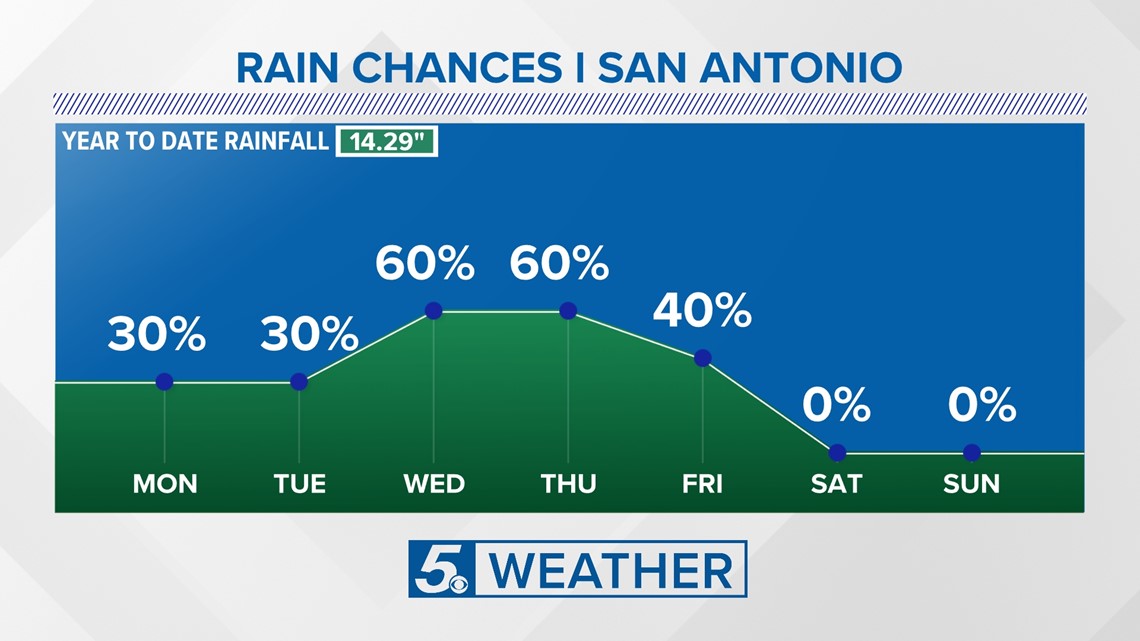 Rain chances and coverage will gradually increase throughout the week! By Wednesday, likely scattered to numerous showers and storms across the metro.
Increased rain and cloud cover will help trend down temperatures into the upper-80s which is normal for October.
Our first "cold" front will push through San Antonio Thursday afternoon, Thursday evening and with its passage, numerous showers and storms.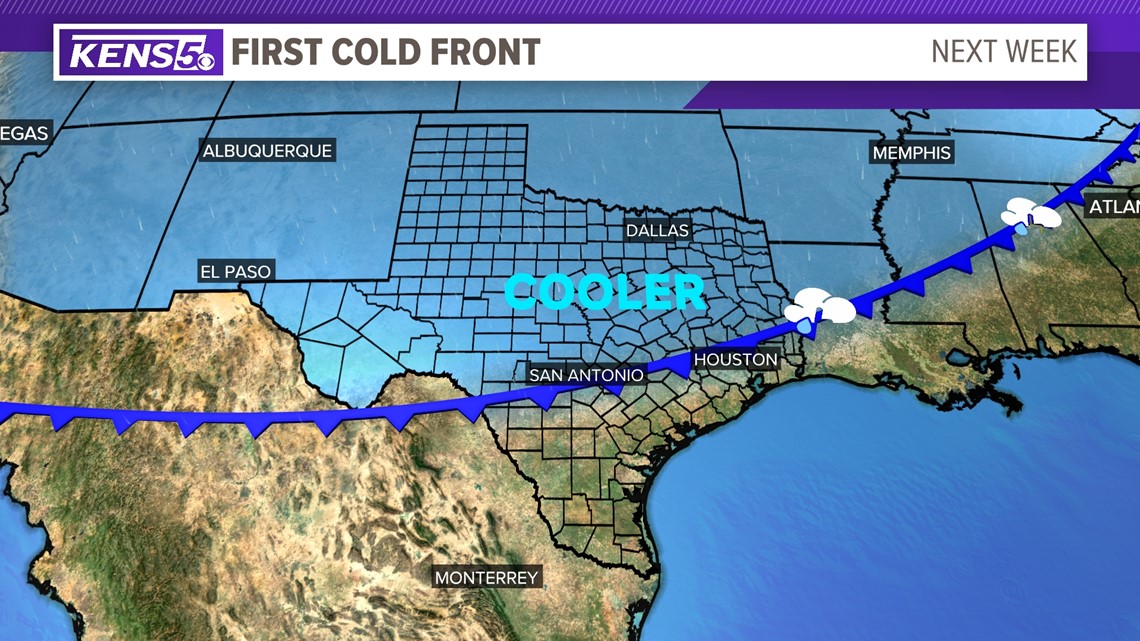 Forecast rain totals will range from 2" - 4" between Monday and Friday. Localized pockets of rain will be higher especially southwest of San Antonio near the Rio Grande.
This front will drop highs from nearly 90 degrees to the lower-80s and for some, the upper-70s! Likely a 10-15 degree swing in high temperatures.
Low temperatures falling into the lower-60s and upper-50s for the Hill Country, Friday and Saturday!
After one of the hottest summers on record, we're finally cooling down! Keep an umbrella around this week as rounds of showers and storms continue.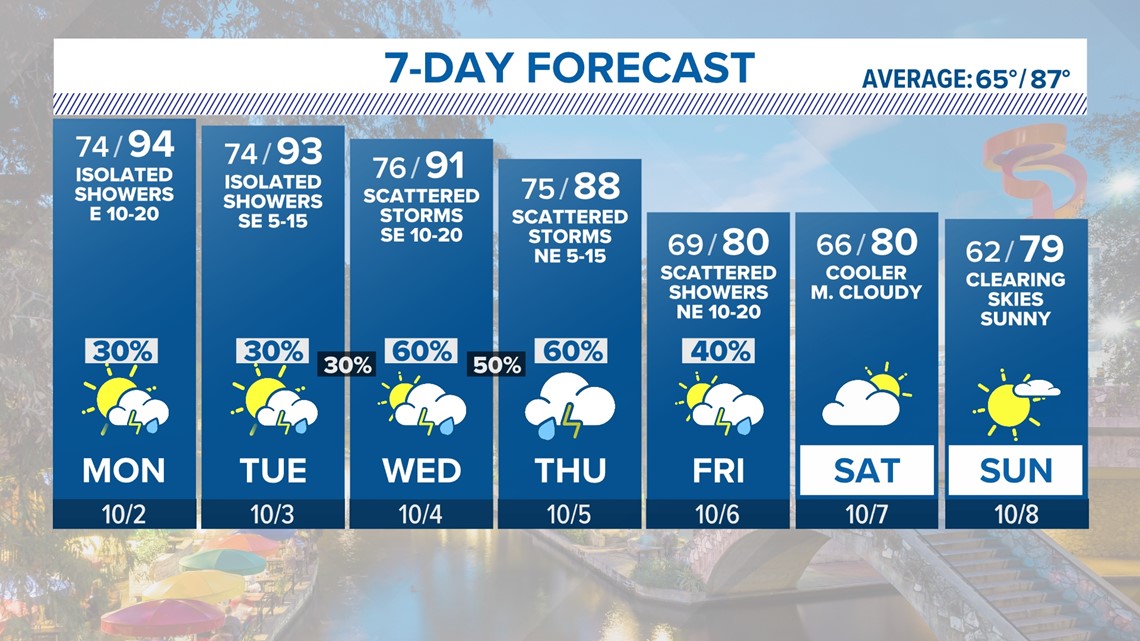 Molds, 440, Light
Fall elm, 280, Moderate
Ragweed, 60, Light
Follow the KENS 5 Weather Team on social media: