As this rare snow event comes to an end, we're still battling some slushy conditions on the roads in some areas.
Bridges and overpasses will be the spots most susceptible to icing. Most, if not all, snow is expected to fully melt by around mid-day Monday. However, the coldest conditions of the week will move in overnight Monday into Tuesday morning. Any snow or water that wasn't able to melt and evaporate could potentially refreeze and cause hazardous conditions on the roads.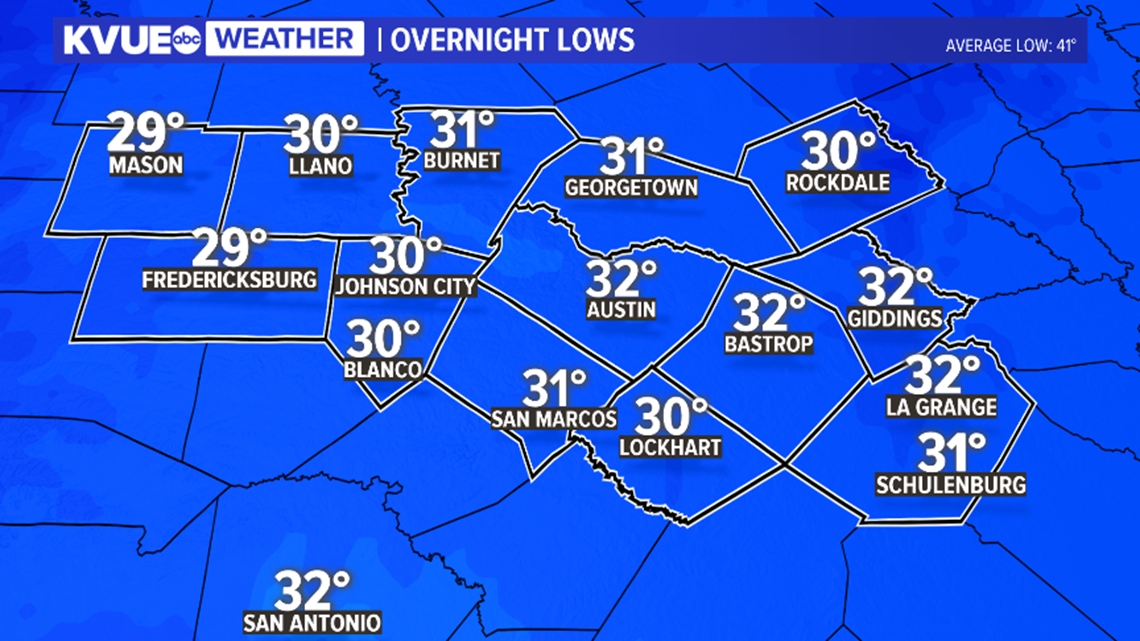 This has been quite the winter storm for Central Texas. Austin recorded its first measurable snowfall since 2017, and a preliminary total of 1.5 inches at Camp Mabry is the highest snow total since 2004.
The highest snowfall totals we across Williamson Country, where some reported up to 6 inches of snow. Below is a list of some of the notable preliminary snowfall totals.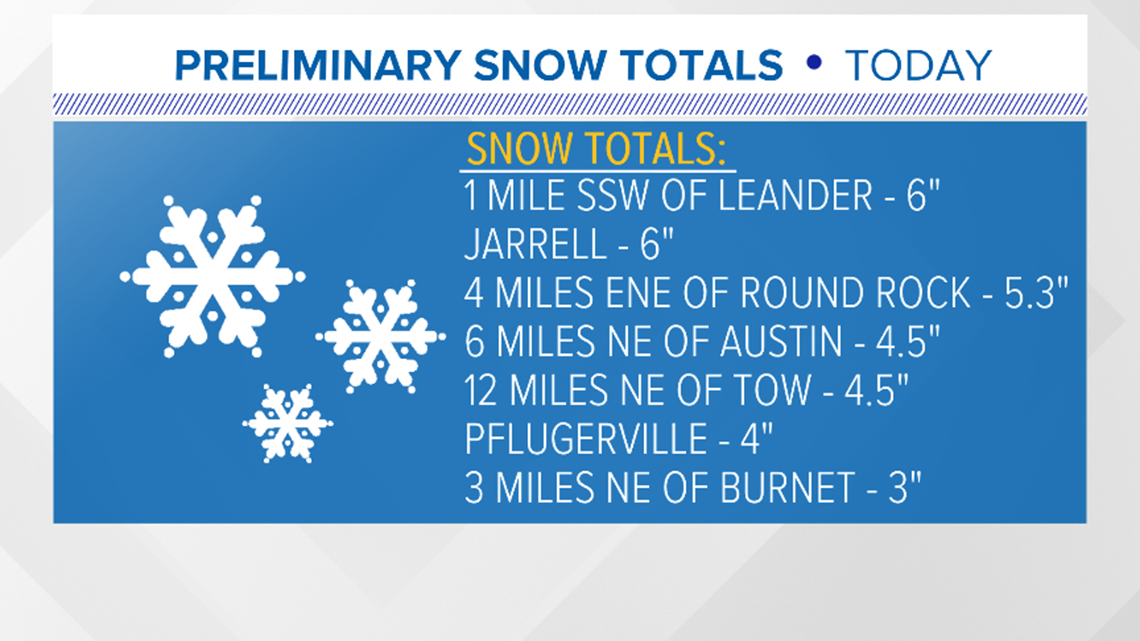 Shortly after 11 a.m. Sunday, Austin Energy reported that crews are working several power outages throughout the Austin area due to the wintry weather. Austin Energy said crews are working as "quickly and safely" as they can to restore power. You can see power outage updates on Austin Energy's website.
Austin's Department of Homeland Security and Emergency Management has also announced that cold weather shelters have been activated for Monday night. Single adults in need of shelter should report to the Central Library on West Cesar Chavez from 6 p.m. through 8 p.m. Families in need of shelter should report to the Downtown Salvation Army Shelter on East Eighth Street by 6 p.m.
PHOTOS: Winter weather hits Central Texas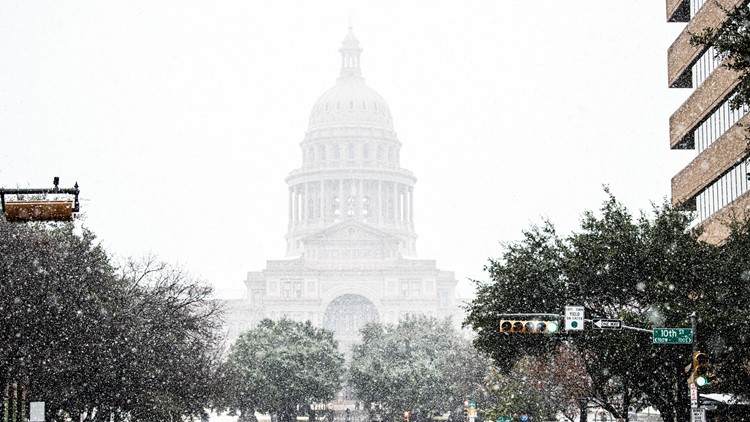 This upcoming week looks as dry as can be with plenty of sunshine. We start of cold with highs likely only in the 40s Monday. Tuesday morning will be the coldest point for us in the 7-Day forecast as we may be waking up to an areawide hard freeze. From then on, a gradual warming trend is in place with highs rebounding to near 70s degrees by Friday.
The next cold front pushes through Friday, but it doesn't look strong and unfortunately (or fortunately, if you hate winter weather) does not bring another shot of snow.
Stay with the KVUE Storm Team for the latest. The extended forecast can be found below: