AUSTIN, Texas — An upper-level, low-pressure system brought multiple days of showers and storms to Central Texas this past week. Now that the system has moved to the northeast, it's time to review some of the rainfall totals from the past 48 hours.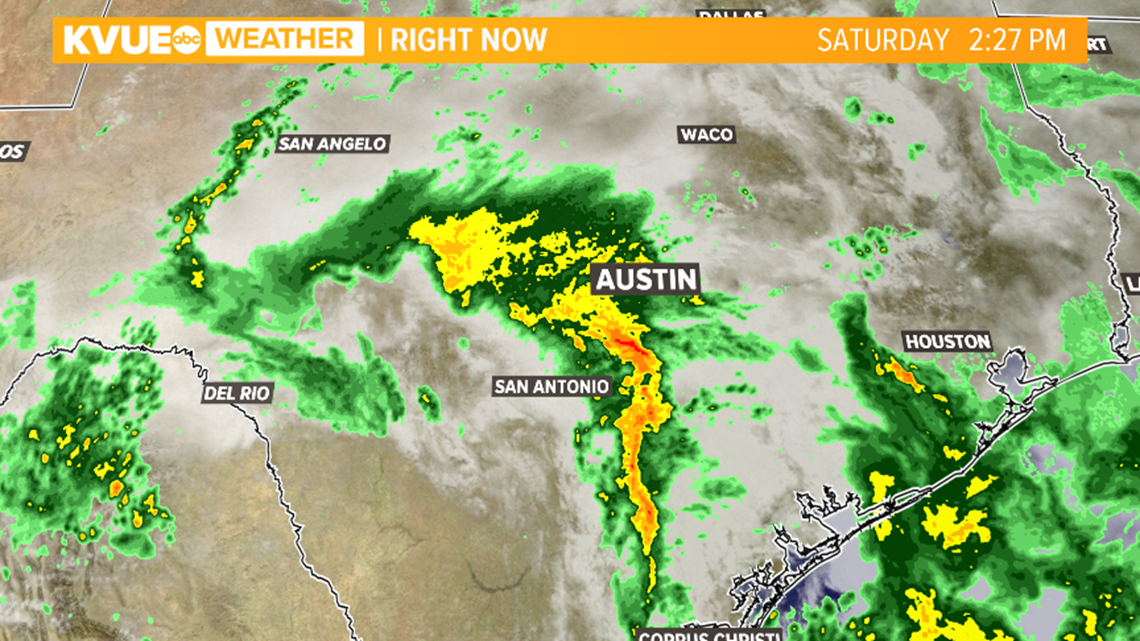 According to the National Weather Service, some of the largest reported rainfall totals in the KVUE viewing area came from Fayette County, with 6.09 inches recorded a little over a mile west of La Grange. The Colorado River above La Grange recorded a total just shy of that mark at 6.08 inches.
While not quite as impressive, both Camp Mabry and Austin-Bergstrom International Airport measured 2.55 inches and 2.85 inches of rain respectively.
The increased rainfall led to floodgate operations by the Lower Colorado River Authority (LCRA) in some places and caused the Austin Parks and Recreation Department to temporarily close Barton Springs Pool due to flooding. The pool will reopen on Tuesday.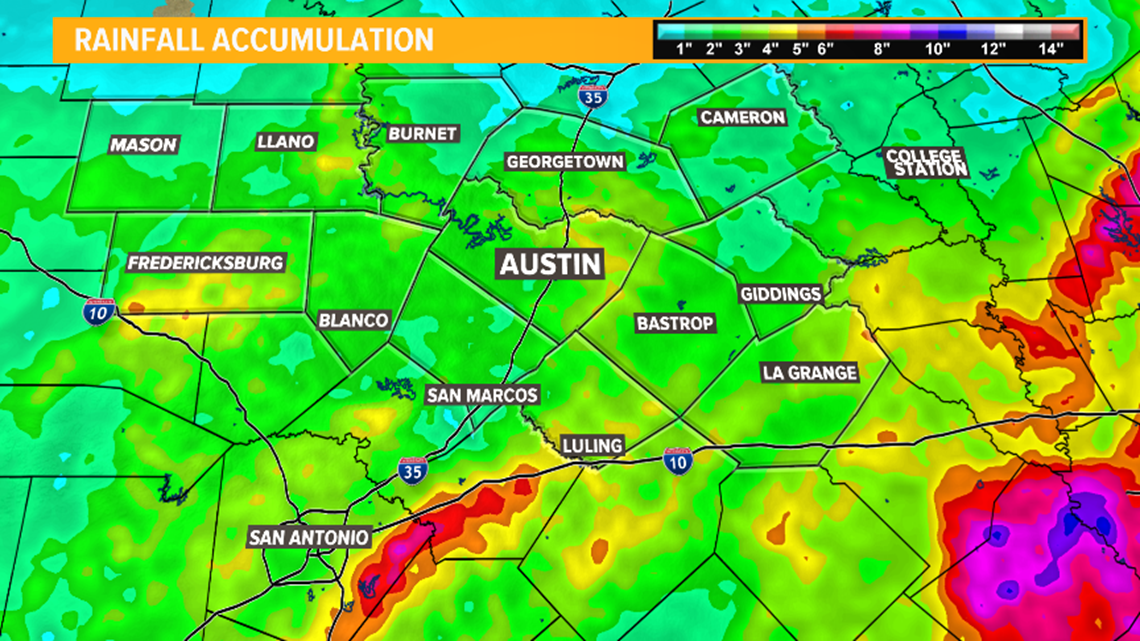 This system brought much-needed rainfall to all of Central Texas. Here is a glance at some of the recorded rain reports across the KVUE viewing area over the past 48 hours, as of Sunday morning:
Austin-Bergstrom International Airport - 2.85 inches
Bankersmith - 5.11 inches
Bastrop - 3.71 inches
Camp Mabry - 2.55 inches
Colorado River above La Grange - 6.08 inches
Dripping Springs - 3.80 inches
Giddings - 4.01 inches
Hutto - 3.55 inches
Johnson City - 4.48 inches
La Grange - 6.09 inches
Llano - 4.35 inches
Lockhart - 4.55 inches
Rosanky - 5.09 inches
Spicewood - 4.23 inches
An updated drought monitor is released every Thursday and helps track how dry the conditions are across Central Texas. We'll make sure to provide drought updates on-air and online when they are released. Until then, check out last week's drought monitor below.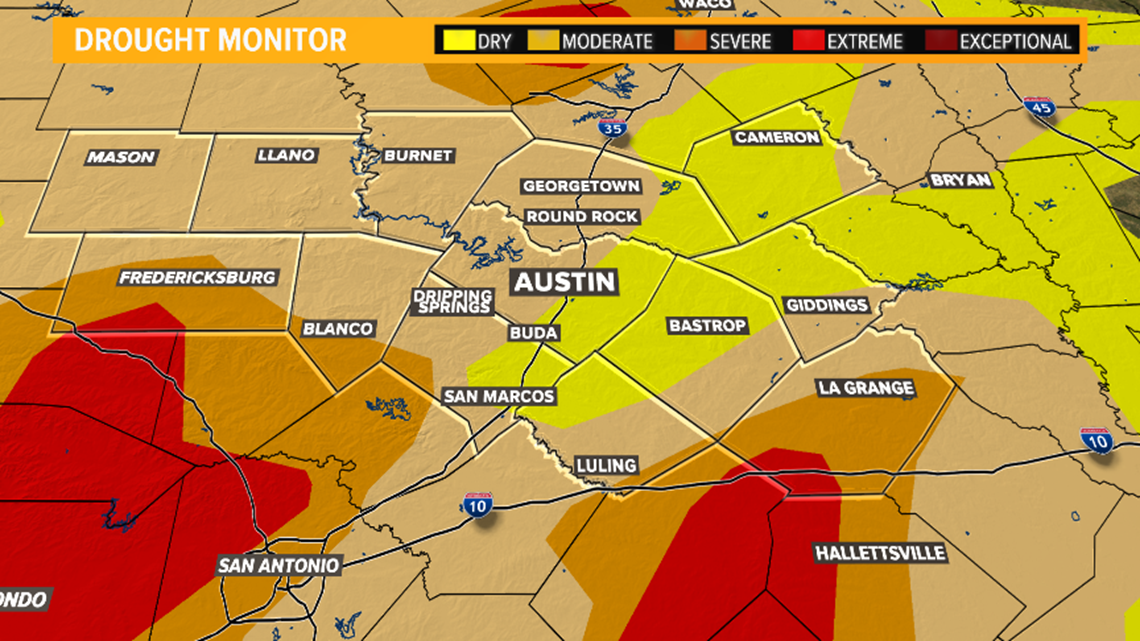 Our next best chance for rain will arrive on Tuesday as another cold front is expected to move through the region. You can check out the extended forecast below: