SAN ANTONIO — San Antonio is under a Winter Weather Advisory. It began early Thursday morning at 3 a.m. and will continue until 6 a.m. Friday. This means mixed precipitation is expected, which could create hazardous road conditions for commutes on Thursday.
The alert is due to a strong Arctic front pushing through San Antonio late Wednesday evening bringing freezing temperatures and wintry precipitation for the majority of South Texas.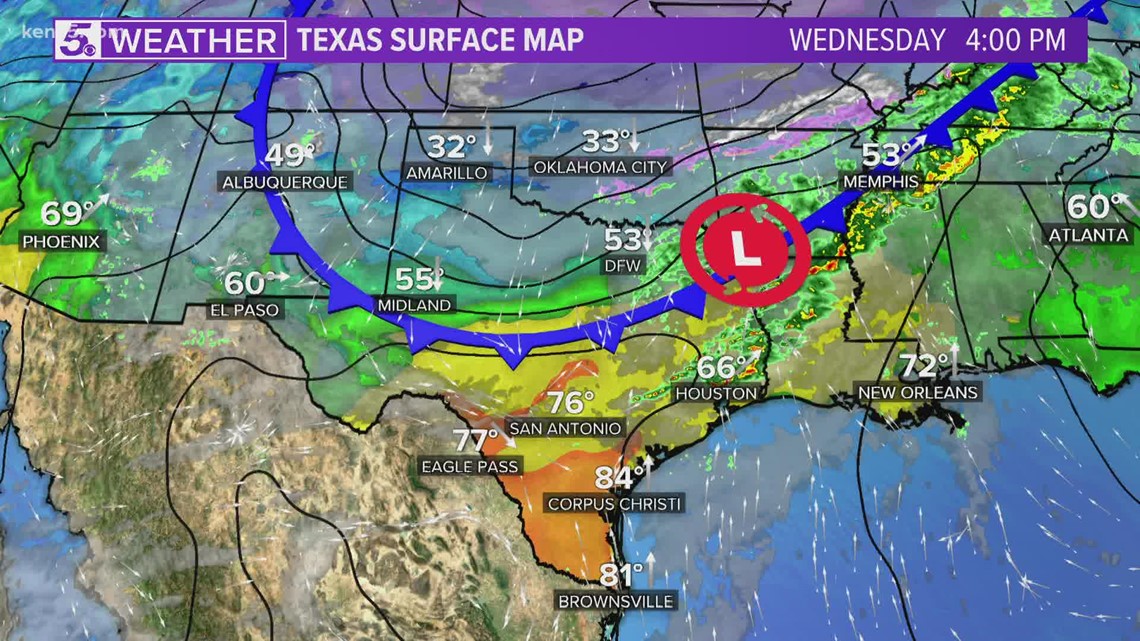 Here's what to expect in San Antonio:
Timing - The system will advance eastward into San Antonio Thursday through the evening.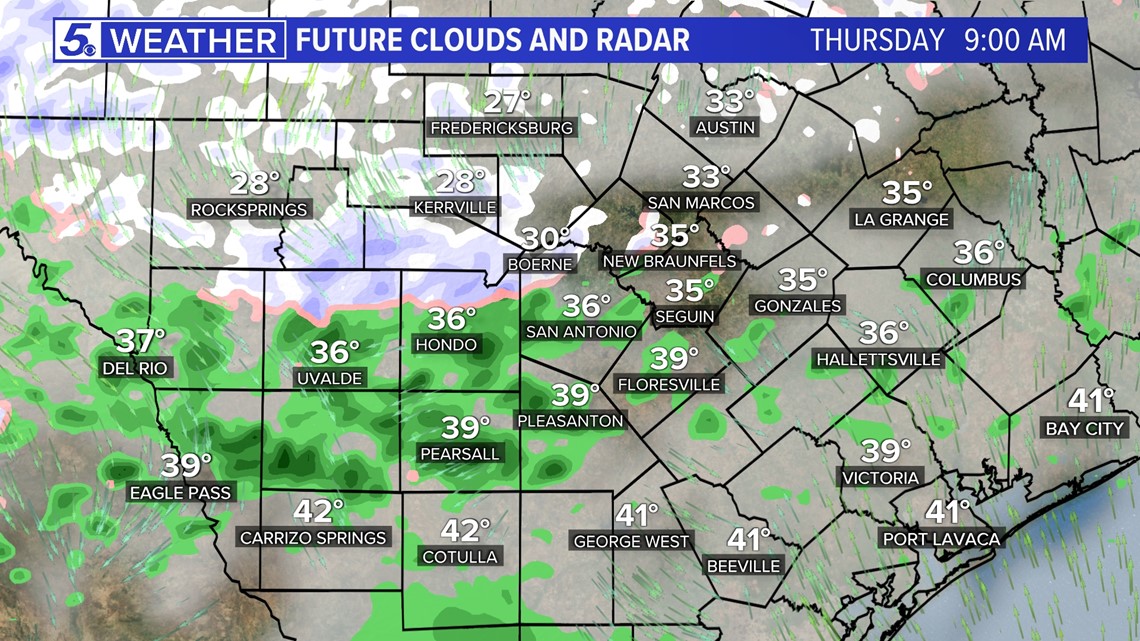 Wintry mix - By Thursday afternoon, a wintry mix of rain/sleet is possible. This could make a messy late afternoon and evening commute as precipitation could change again into a complete mix of freezing rain/sleet/snow mix.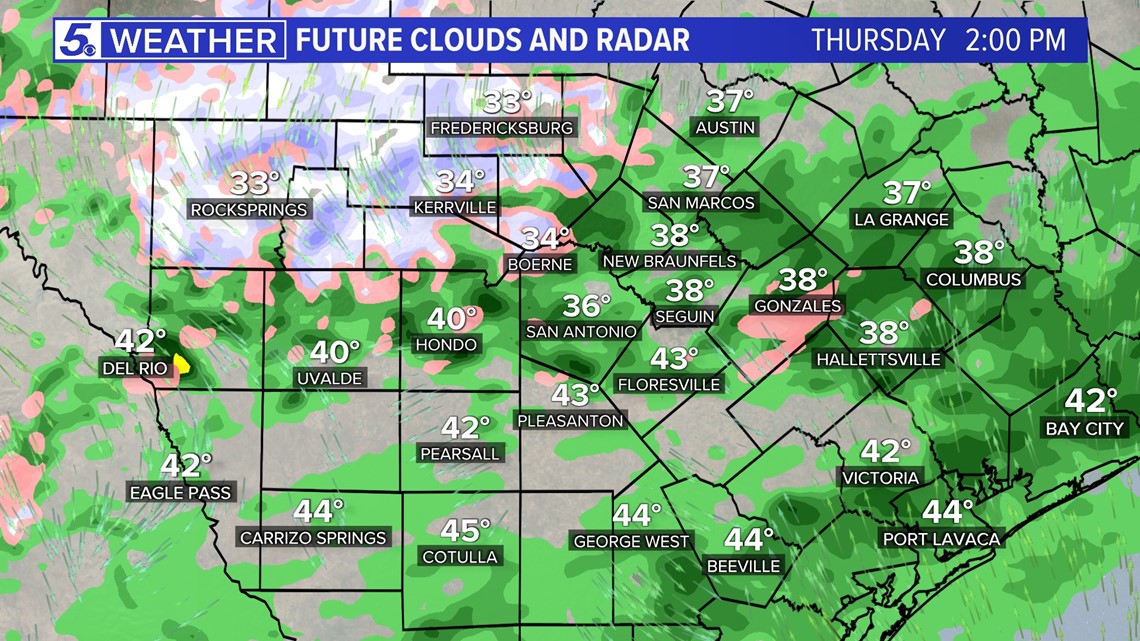 Total expected accumulation - Light, a few hundredths of an inch on mainly elevated, exposed surfaces.
Hazards - Possible slippery road conditions, especially on bridges and overpasses. Always slow down and use caution while driving during these conditions.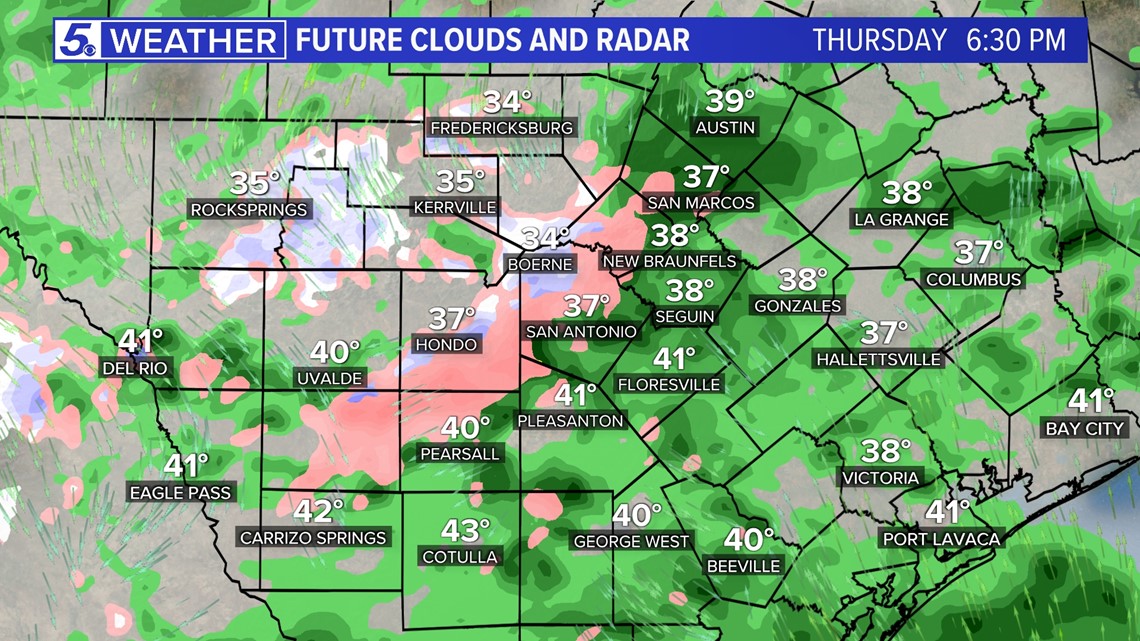 Winds - Breezy conditions will continue throughout the day with winds gusting near 35 MPH on Thursday, subsiding around 10 p.m.
Temperatures - Thursday afternoon temperatures will stay in the 30s, but drop to below freezing overnight into Friday morning. This is when you will definitely want to remember the pets, pipes, plants and people as a hard freeze is expected with temperatures falling into upper 20s Friday morning.
Wind chill - Temperatures will fall in the low 20s to teens overnight Thursday into Friday morning. This will make going outside feel pretty unbearable. Make sure to bundle up!