Summer's almost here, and if you're still looking for the best travel deal online, you know that there are lots of websites that can bundle flights and hotels so you have a chance to pay less and get more.
But we found a website promising a trip that sounds too good to be true.
At WendoverFun.com, a casino resort in Nevada has an offer that got us wondering… what's the catch?
For less than $300, they'll fly you out to Wendover, Nevada on a private plane for a three-night stay at one of three casinos. They say they'll even throw in transportation to and from the airport.
But why would anyone want to visit Wendover? What's the draw for this northern Nevada resort town?
"Wendover has been described as Vegas before it became Vegas," said Saul Andrade, advertising director for Peppermill Resorts at Wendover. "So Wendover has the whole look and feel of Vegas before it became what it is now. So if you like to come out and like to gamble and spend some time without all the crowds, Wendover's the place."
The planes fly out of San Antonio, Austin, Dallas, and a bunch of other Texas cities. Texas has more locations that fly to Wendover than any other state, with 16.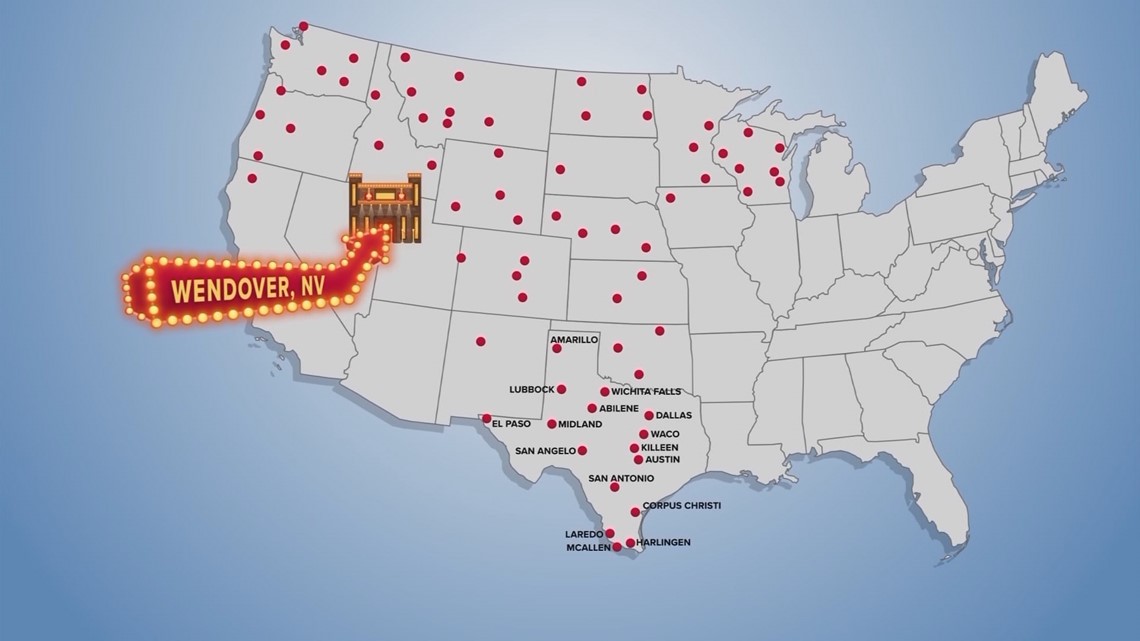 In all, they can fly you out from 70 different cities in the U.S.
It still begs two big questions: Why have we never heard of this before, and what's the catch?
"We don't do a lot of advertising. It's such a good deal that word-of-mouth just fills up the planes," Andrade said. "It's such a good deal that people thought that it was some kind of a timeshare deal where they would come out and have to sit through a presentation for an hour or two. The value is incredible."
So for less than $300, I get to travel like a VIP, stay at a Nevada casino resort hotel, with all the frills of Vegas and without any of the crowds?
The only way I'm going to be convinced that this deal is for real is if I go on this trip myself. So stay tuned for part two, where I found out if this deal is all it's cracked up to be.