SAN ANTONIO — San Antonio International Airport is taking off with a major chunk of change thanks to a $20 million grant from the Federal Aviation Administration.
"Needless to say, this is the biggest grant we've received in a long time" said San Antonio Mayor Ron Nirenberg.
Nirenberg said he and staff have been travelling to Washington D.C. quite a bit to work with federal agencies and local leaders to bring federal BIL money into San Antonio for several projects.
The city has received more than $66 million dollars in federal funding recently including grants for SA Ready to Work for apprenticeship programs and a grant for Metro Health from the Centers for Disease Control. But Nirenberg put special emphasis on the money for the airport.
"One of the most significant parts of that is the airport's strategic development plan," he said. "The work that we've been doing with FAA on advocating for San Antonio is paying off and that's indicative in this grant," Nirenberg said.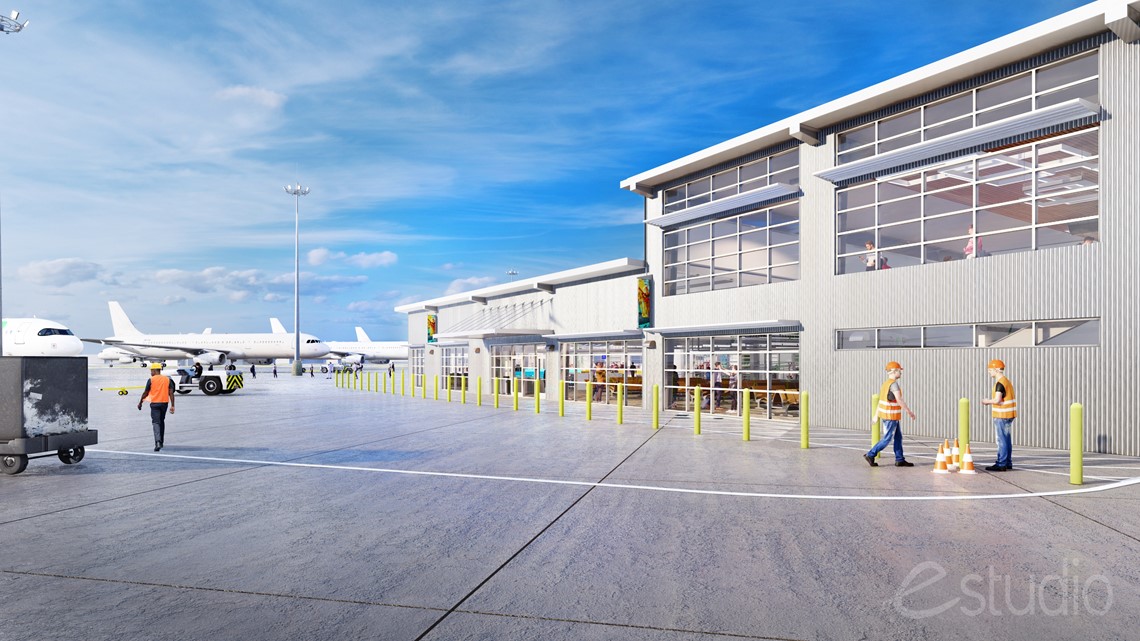 This year, $150 million in FAA grants was available from the Bipartisan Infrastructure Law to cities with medium-sized hub airports like San Antonio International. San Antonio applied for $50 million of it, but even though they only received $20 million, City Manager Erik Walsh was unfazed.
"We get $20 million more than we did three hours ago. So, I'm pleased," Walsh said.
The money will go toward a 37,000-square-foot Ground Load Facility with five new gates south of terminal A.
"It's close to 1.3 million additional passengers that could utilize that facility," said Jesus Saenz, Director of Airports, San Antonio Airport System.
Travelers can expect to start seeing workers clearing fences and preparing the foundation of the facility around June or July, but actual construction isn't expected to begin until early 2024 and be completed in March of 2025.
Officials call it an enabling project for the airport's Terminal Development Plan, which will eventually add a new Terminal C, double the size of the airport, and may lead the way to more direct flights.
"A year from now. We'll be further along in design, Walsh said. "What the federal government is looking for our projects that are shovel ready."
Cities with similar airports will compete for more of the grants over the next three years. Walsh said that, while San Antonio has an edge, he's not taking anything for granted after last year's funding flew off without them. Walsh believes the airport didn't get any of the FAA grants for 2022 because their application showed too much of the plan before they had made any progress on it.
"I think it was a lesson for us to be able to lay out what the long-term plan is for the for the airport," Walsh said. "Every building block is getting us to that terminal development plan."