VILE Podcast: 'True justice,' Bexar Co. DA's Office investigates Jones
Prosecutors in the Genene Jones case found themselves with mountains of old, unorganized medical records and obstacles to overcome in their quest to keep the so-called "killer nurse" behind bars.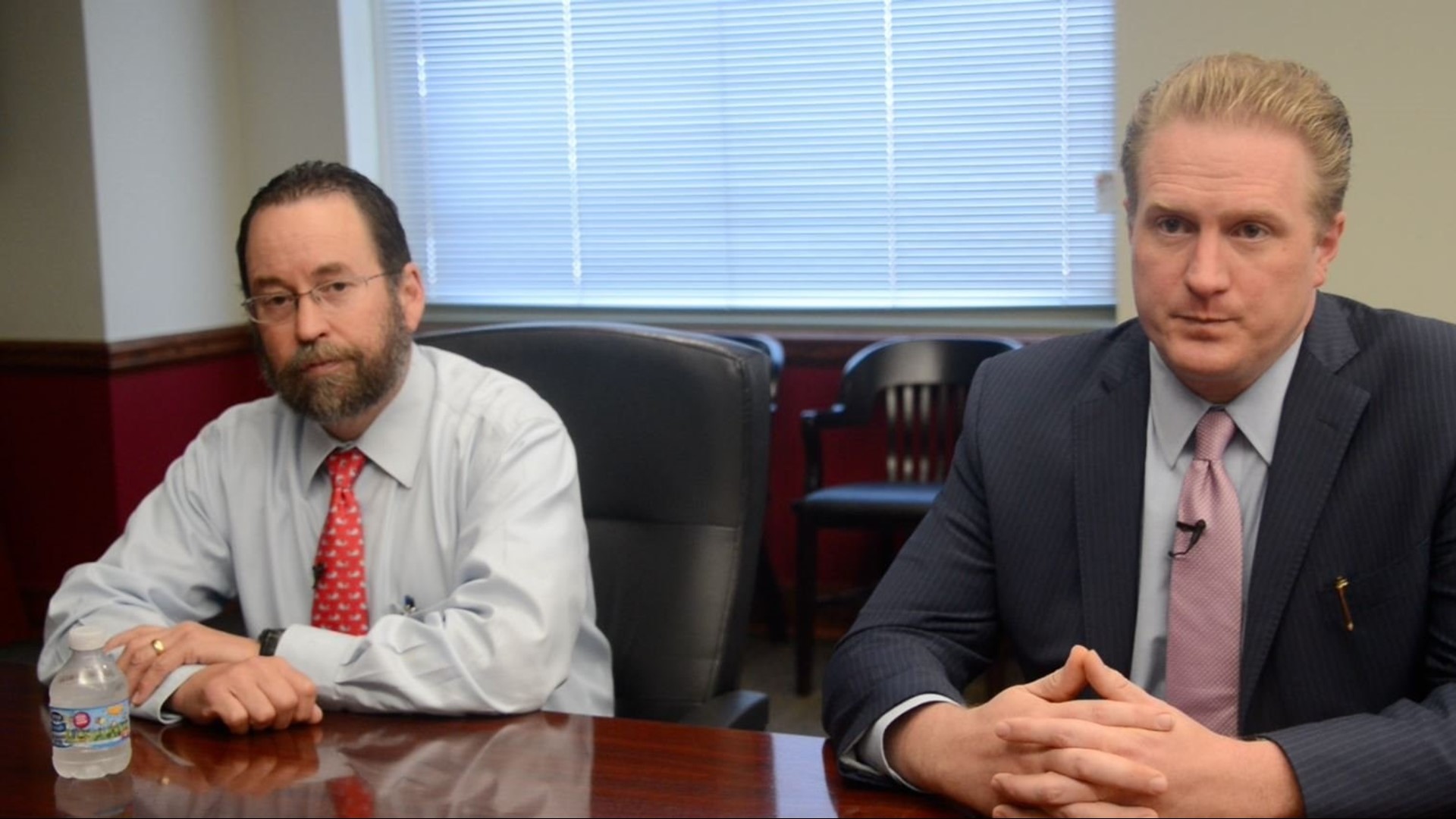 While Bexar County District Attorney Nico LaHood believes "true justice" is out of his hands, he said he and prosecutors on the Genene Jones case are doing everything they can to make sure justice is served under the law.
"These families want justice. I've said this over and over in interviews that true justice will happen when Genene Jones stands before the Lord. Whether you believe that's going to happen or not, I absolutely do, as sure as I sit before you. That's true justice. On Earth, justice calls for this woman to be held accountable, for her not to get out in 2018 and for these children to be accounted for. To take that innocent child... It doesn't get any more innocent than a child, they didn't do anything wrong," he said.
'Depraved Heart'
:
LaHood related Jones' case to the legal term "depraved heart."
"That means their heart is so seared. It's almost like you sear yourself, burn yourself and get scarred, people who tattoo themselves with scars and all that stuff, that's what happens with someone's conscience. They don't look at life the way we do. I look at a child, and I just think they're beautiful. I have four kids. I think they're beautiful and a gift from God. There's other people like Genene Jones that look at the same child like we look at them and think it's just an object," he said.
LaHood doesn't mince words when discussing what he really thinks about Jones, even going as far as comparing the case against her to trapping what he calls a dangerous animal.
"To throw away a child's life in their mom's arms… We know that, right? That a child was inside of their mommy's arms, and someone with animalistic mentality – I'm not afraid to call people animals when they act like one – with an animalistic mentality would throw away a child's life like a chewing gum wrapper," LaHood said.
After they had brought four new murder charges against Genene Jones in 2017, DA LaHood and prosecutors Jason Goss and Jay Norton sat down to discuss the case with KENS 5.
Jones had been serving her sentence for the murder of Chelsea McClellan in Kerrville.
"Think about that: 99 years. They gave her the max. They wanted her to spend the rest of her breathing life in prison. There's talk that some of the jurors said if we could have had the death penalty, we would have given her death," LaHood said.
The Bexar County DA's office later announced a fifth murder indictment against Jones late last year, and they're continuing to investigate new cases.
As KENS 5 reported in Vile Episode 1, what started off as an ordinary lunch break with investigator Larry DeHaven ended up inspiring Goss to take on the case.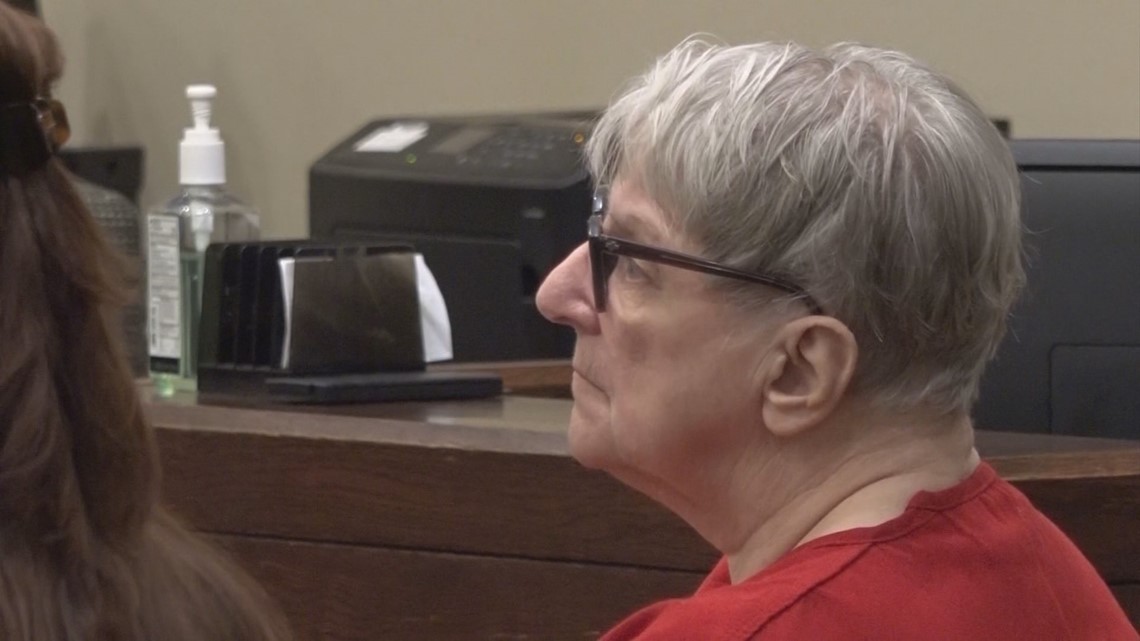 LaHood said he supported the investigation.
"He just really got a passion for this and asked me if he could look into this. I said absolutely. It's something that was going to happen anyway, and I couldn't think of anybody better to initiate this than Jason and Larry working on it. He's a court chief. He runs a whole docket from capital murders all the way down to felony drug possessions. He's the first chair, court chief of that court, so he worked overtime. Jay Norton came to work for the office, a 25-year defense attorney, and former prosecutor before he was a defense attorney. It was a blessing bringing him on. He jumped on the bandwagon with Jason looking into this case.
They just kind of kept me apprised the whole way. We started talking about evidence, we strategized together. I was involved throughout the whole process, but they obviously did all the heavy lifting," LaHood said.
The investigation
:
Possibly the most invested member in the DA's pursuit of the Jones case has been Goss. He said he took on the case full-steam, clocking most of his work hours after his daily duties ended. Goss told us he lost sleep over investigating these cases, and continues to do so as court continues.
"A lot of documents were collected, and the grand jury, people testified in front of the grand jury. I think there was more than 100 people testifying in front of the grand jury, which means there is testimony that the defense is going to have access to. But there's tens of thousands of documents, so for me to go through, it took a long time. I couldn't tell you how many hours. [I worked for] months of five hours after work every day, going through it, trying to piece it together and figuring out what it is," Goss said.
Chelsea's mother, Petti McClellan, said she became close with the prosecution team during their investigation. She's been a resource for Goss throughout the process.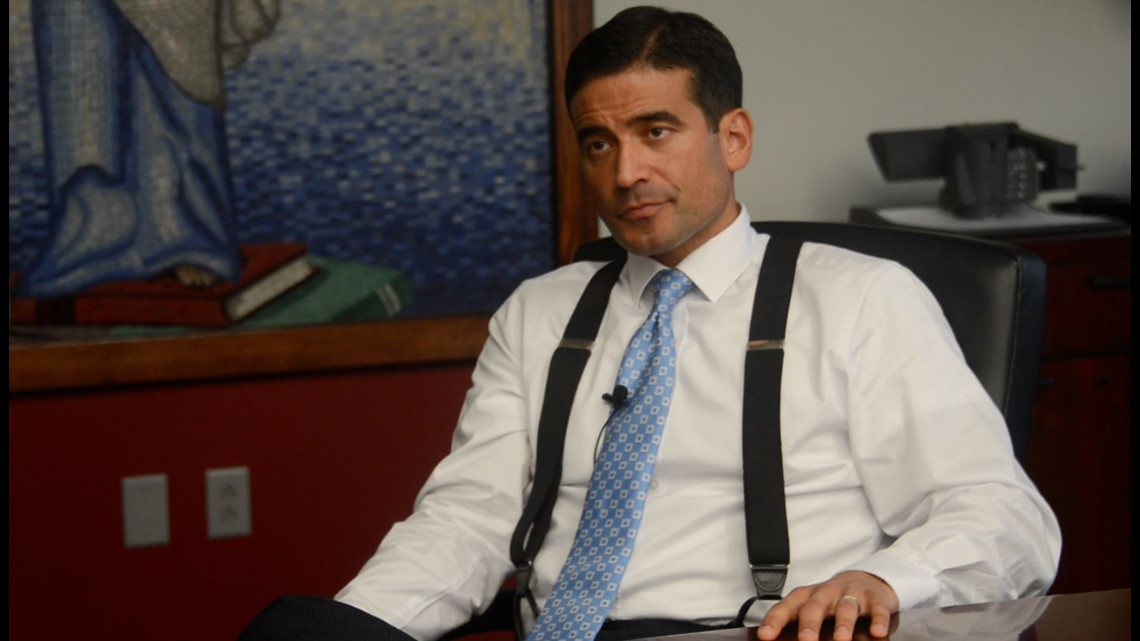 "When I started talking to him, I was a little hesitant. Then everything started rolling. It was like I felt like I'd known him for so long. I just felt so comfortable with him. Then the first time I met him, I just started laughing. I said, 'You are so my son. Here you are with a suit and boots and a dip in your mouth.' Yep, I have been down this road before," she said.
Despite reports of officials at Bexar County Hospital shredding records back in the 1980s, Goss said he has not been going through any shredded documents during the recent investigation. He said the hospital provided what it could find from back then.
When former Bexar County Medical Examiner Vincent DiMaio first learned there were reports of suspicious deaths at the San Antonio Hospital, as we reported in Vile Episode 7, he said he immediately reported it to the DA's office.
"I think that one of the interesting things about this case that's a little different is that a lot of cases are investigated by a law enforcement agency like San Antonio Police Department or Bexar County Sheriff's Office. This one, back in 1983, was initiated and investigated in its entirety, as far as the San Antonio cases, by the DA's office itself. So Sam Millsap had his investigators, his prosecutors, collecting all the evidence from the beginning, which gives us the advantage. That's one of the benefits that we had is that we still have a lot of the records that we had back then, so it's not like another agency had to give records to us. We still had, in storage, all the Genene Jones records [available]. There were still a lot that went missing over the years. That allowed us to really look into a lot of things [investigators] were looking at from the very beginning and make determinations about our ability to prove the cases," Goss said.
KENS 5 hoped to speak with Sam Millsap, who was Bexar County DA when the Jones investigation began. In Oct. 2017, Millsap said he would be open to discussing the past history of the case, but did not return calls requesting comment after that.
'They may never know'
:
Prosecutor Jay Norton remembers the Jones case when it first shook San Antonio in the early 1980s, so he said it was also important to him to be a part of it now.
"Well, I was raised around here. I was early 20s, mid-20s, when all this was going on. I remember the impact this had on the community. I remember the impact it had on people having babies back then, just the sheer size of it. To fast-forward years later and to be a part of this, it's very almost surreal because I lived it. We didn't have our first child at Bexar County Hospital because of Genene Jones, hearing the stories and things like that. We thought, 'Why chance it?'
Obviously it was over and done, but that's still the effect it had on the community. Being, you know, a young lawyer at the time, it was a fascinating thing to watch. I mean there's literally many, many, many families that don't know whether or not Genene killed their child because the circumstances indicate the probability that it could have occurred, but they just don't know. They may never know. We won't ever know, for example, the people that coded and survived, who potentially would have died had circumstances been slightly different," Norton said.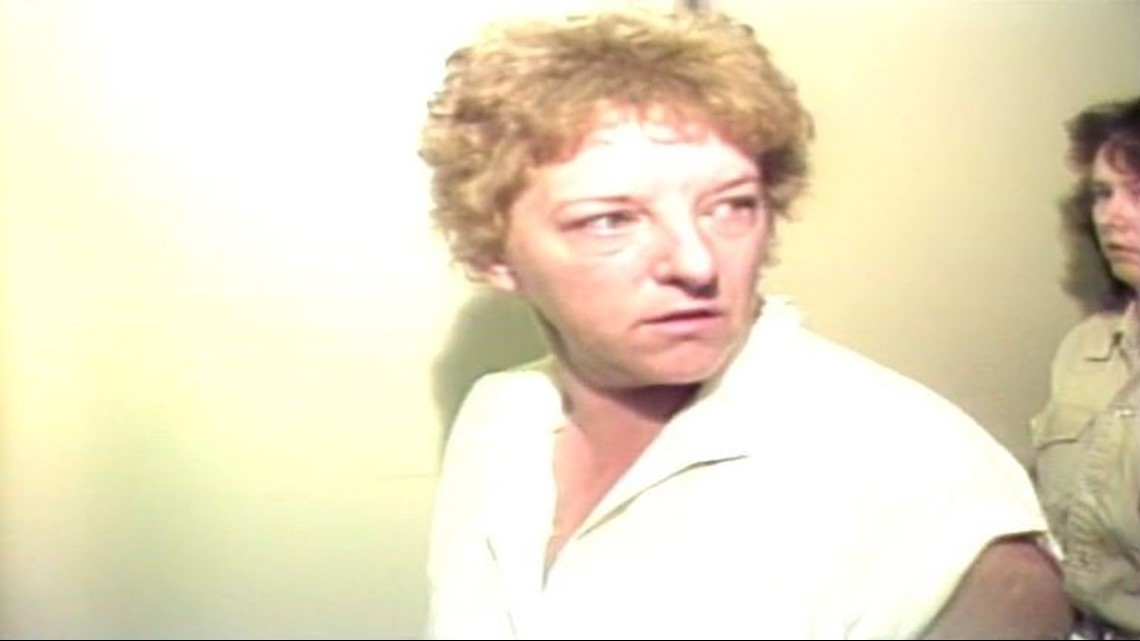 As investigators began diving into the decades-old records, Norton also said it was a challenge.
"Kind of an interesting spinoff on that is that a lot of it was there, but it wasn't organized. It was going to be taken and put in storage. It's on old forms, and nothing was put in storage. You can't word search anything, and the logistics that went into that is just taking it and putting it in a usable fashion and trying to figure out what goes to which baby. As Nico said, when we met with the families and we try to collect what we have when it relates to an individual baby, it's amazing how fresh it is in the family's minds. It's burned into them as if to them it just happened yesterday, how happy they are that someone is looking into this for their child," he said.
Due diligence
:
Jones has now been indicted in the deaths of 11-month-old Joshua Sawyer, 2-year-old Rosemary Vega, 8-month-old Richard Nelson, 4-month-old Patrick Zavala and 4-month-old Paul Villarreal.
Based on the murder indictments, she is accused of using the blood-thinner heparin to cause the death of Villarreal, similar to the case of Rolando Santos.
Jones is also accused of using Dilantin to cause the death of Joshua Sawyer.
In the cases of Rosemary Vega, Patrick Zavala and Richard Nelson, the indictments state she is accused of quote "causing the improper introduction of a substance unknown to the grand jury" into the children's bodies, resulting in their deaths.
When KENS 5 spoke with LaHood last year, he said talking about the cases with the families brought out long-contained emotions, even for himself.
"We've met with every family, except Ricky Nelson's because they've passed on. The tears are real, the passion is real and the memories are real. A lot of them gave us leads that were very helpful to us. It's very real now. I have a very different perspective on it because most people know my brother was taken from us. I understand the pain of a parent and a sibling. I've seen it, lived through it and what I saw across this table was that pain," LaHood said.
"We believe in due process, fundamental fair play. That means her lawyers will need time to look through everything and be ready. We want her to have due process, so we are going to need to take our time and by ready. We'll turn over everything at the right time and let everybody know. There's nothing to hide. Evidence will speak for itself," LaHood said.
Cornelius Cox is a defense attorney representing Genene Jones. After her arraignment, where Jones pleaded not guilty to each of the five new murder charges against her, Cox told the media that Jones has a right to a trial.
"At this point, we just kind of have to do our due diligence and continue our research to represent our client. She's been incarcerated for more than 30 years. That should tell you about her state of mind. Murder cases, in my experience, all murder cases are tough. What we're gonna do is continue the process of sifting through the evidence and doing the best that we can do to represent our client," Cox said.
Victim impact
:
Even if Jones is convicted on one or all of these new charges, McClellan said that doesn't necessarily bring closure.
"None of the parents, me included, never got to do a victim impact statement because there wasn't such a thing back then. Would it help? As far as it gives you closure, I hate that phrase by the way. I don't know what the hell that's supposed to mean. Closure. That makes no sense to me. I don't like it. I hate when someone says that to me.
All those parents in San Antonio, every one of them deserve that. They need that. They deserve that. They should be able to face her and say what they want to say to her. I think that's imperative that that happens. I would do it. I would have done it then, but there was no such thing," she said.
She also spoke out at the press conference announcing the fifth murder indictment the Bexar County DA's office brought.
"I literally have worked the last 25 years to have this happen. It has nothing to do with not being able to accept what happened to Chelsea. It has nothing to do with revenge. It has nothing to do with living in the past. It has to do with what's right and what's wrong.
The babies here got nothing, absolutely nothing, forgotten. I was ready to throw in the towel, and then I got a call from Jason that it was going to happen. I want to thank everyone here. Remember, these are y'all's kids too. These are San Antonio babies, and these families all deserve the same kind of justice," she said.
On the final episode of Vile- our look back into the history of the Genene Jones case- We'll learn more about what could have motivated Jones' actions and discuss recent court testimony on Jones' alleged confession.
KENS 5 is taking a look back at the history of the Genene Jones case and following new developments in the Vile podcast. This is an ongoing project. If you are connected to the case, and you would like to speak with us, email swelsh@kens5.com.
Stick with KENS5.com/Vile for the latest updates in our podcast series, plus photos, videos and audio recordings related to the story.