VILE Podcast: Mandatory release law calls for 'killer nurse' to walk free
A now-amended Texas law allows Genene Jones to be freed from her 99-year prison sentence. The only way to keep her in prison is a new murder conviction.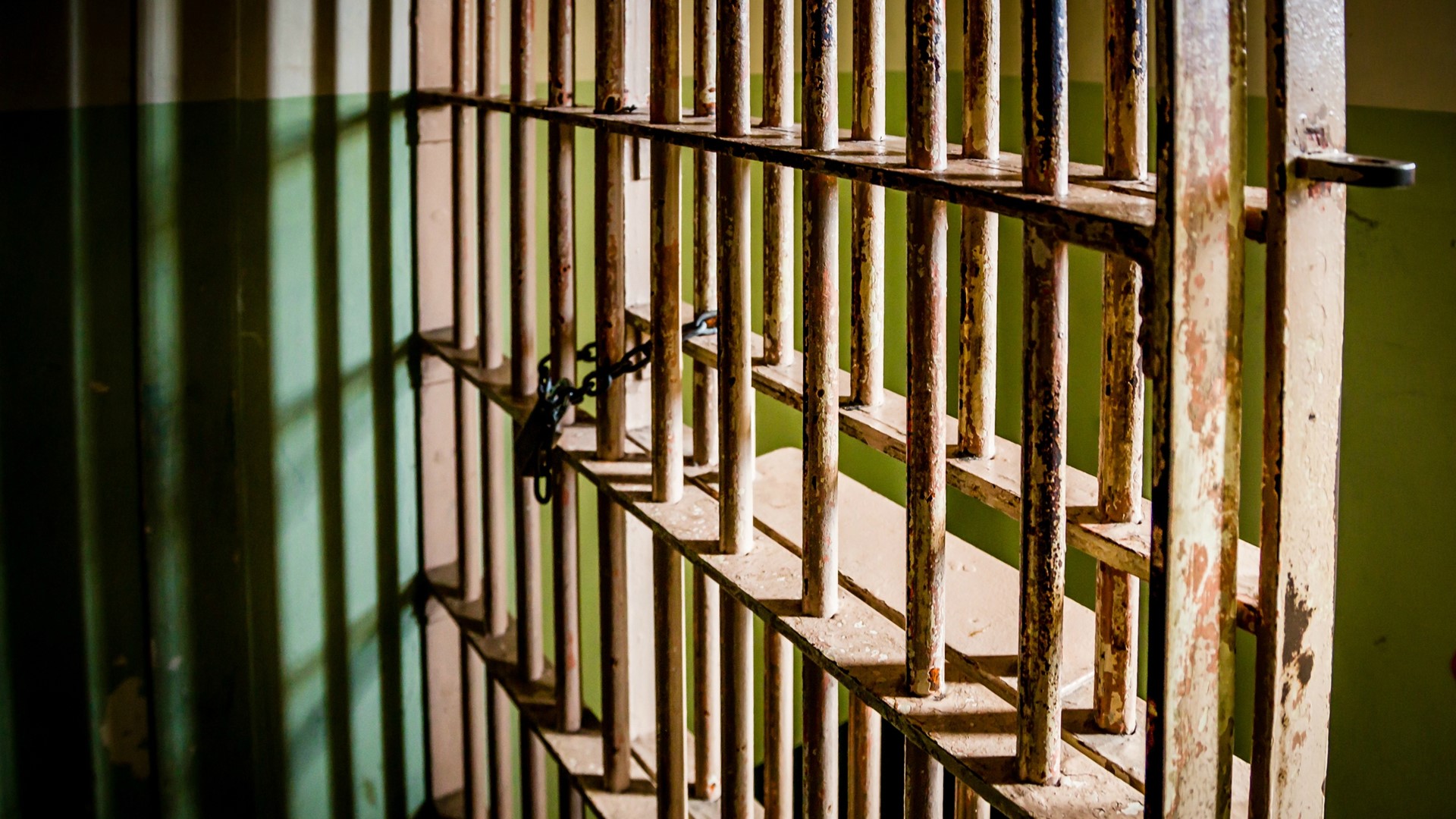 Andy Kahan has been a crime victims' advocate for more than two decades, but one case might stand out to Kahan, the one he's been working on for nearly his entire career.
"Genene Jones to me is one of the most cold-blooded, diabolical killers that probably 99.9 percent of the public has no clue as to who she is. Keep in mind who her victims were: Helpless victims that couldn't yell, cry, scream or run for help," Kahan said.
He said for the last 20 years, he's been eating, sleeping and breathing the Genene Jones case. He works day after day to get justice for the children whom she's suspected of killing, including the five new first-degree murder charges Jones was transferred to San Antonio to face just a few months ago.
"[The victims] were in her entrusted care. That, to me, makes her one of the most diabolical killers in this country's history," Kahan said.
Kahan, however, doesn't live in San Antonio. He lives in Houston and works for the mayor's office as a liaison, a voice for crime victims. It's the very city Petti McClellan now calls home, 34 years after Genene Jones was convicted of killing her daughter by injecting her with a deadly substance at a tiny clinic in Kerrville.
"When it was first brought to her attention that Jones was going to be put up for parole, [Petti] contacted me to get involved as far as teaming up and preventing [Jones'] potential parole. Every few years we would battle with it," Kahan said.
Chapter one
:
A matter of parole
As if grieving her daughter Chelsea's death wasn't enough, Petti said she had to deal with the threat of Jones getting out on parole much sooner than she would have ever thought possible.
"As time went on, especially after the trial [in Feb. 1984], the first time she came up for parole was in August of that same year. I was so shocked. We just got through a trial. Because of what was in place for the days she was getting for the time she was there, it made it like she's been in there for two years, so it was time for her to be up for parole. That's when I realized there was no way that I could get the word out by myself. That's when I realized that the media would be helpful.
At that time, it was just a matter of parole. I didn't even know about the mandatory release. It was getting people to write letters to the parole board and to try to keep her from getting out. The 99 years meant nothing.
After that, she would come up with parole of two years. At first, it was still hard. I still was very emotional, and I couldn't hardly get through an interview without having a meltdown or having to stop.
You go through those seven steps of grieving. I got to the part where I was just damn mad. That's when I was able to say, 'Wait a minute.' It just became what I have to do in life. I cannot let her out to hurt another baby," she said.
Petti first caught wind of the possibility that Jones was eligible for early release when she went to the Texas State Capitol several years ago. She said she was there to testify in front of the state legislature for a separate issue involving inmates making money while incarcerated.
"I had been asked to come testify because a lot of the prisoners that were in jail, not just her, were making thousands of dollars off art, or this or that. Rodney Ellis, who was a representative at the time, wrote a bill to try to keep them from being able to do that, any of them, not just her. They asked me if I would come testify and use her case as one of the examples.
After I got through testifying, some of them were coming up to me congratulating me and telling me that I did a good job. Then one of them came up. I couldn't even tell you who it was, but he said, 'When did she get convicted?' ...He left, and I didn't think anything about it. He came back and said, 'We have a problem. She's underneath the mandatory release umbrella.' Everybody quit breathing but me because I had no idea what the mandatory release umbrella was. They explained it, and I just looked at them like, 'Well, that doesn't mean [Jones],'" Petti said.
Chapter two
:
Good behavior
Petti said she couldn't believe this law would apply to Jones after she was convicted of killing her 15-month-old daughter. But Kahan says, unfortunately, he was all too familiar with it.
"I was the one, depending on your perspective, who had the dubious honor of telling Petti, parole is the least of your problems, because under Texas law, Texas statute, a bill that was passed by the legislature and signed into law by the governor in 1977 titled the Mandatory Release law was going to be a major factor in giving Genene Jones an automatic release, as long as she maintains good behavior," he said.
Mandatory supervision is, according to the TDCJ, "a legislatively mandated release of a prisoner to parole supervision when the combination of actual calendar time and good conduct time equal the sentence. Good conduct time is credited to an offender for participating in work and self-improvement programs. Not all offenders are eligible."
Chapter three
:
Mandated release: The formula
"How the law works: Any violent offender, whether it's an aggravated robber, murderer, rapist or kidnaper, any aggravated offender who committed their crimes in the state of Texas between 1977 and 1987 is eligible for automatic, not could be, not should be, automatic Mandatory Release as long as they maintain good behavior in prison. The formula goes like this:
If your day-by-day time, known as your calendar time, plus your good-time credits, which are generally two days, or in some cases three days for every day served. You add those two categories together, and it equals your sentence. Under Texas law, you must be released. Genene Jones had a projected release date of March 2018 based upon that calculation of time served plus good-time credits," Kahan said.
Because she was only charged with the one murder, she was not Death Penalty eligible.
Jones was serving a 99-year prison sentence, and was set for early release March 1, 2018. However, as we reported, she was extradited back to Bexar County to face new murder charges.
Kahan explained that her case falls perfectly in the window for mandatory release, as the law went into effect in 1977. She was convicted in 1984.
"In 1987, it was amended to remove all violent offenders from being considered, then in 1996, we successfully abolished it for all future offenders," he said.
A past report from the Texas House of Representatives states that the mandatory supervision program calls for prisoners to be released, but they would be supervised by parole officers for the remainder of their sentences. The report also states that for many years prior to 1977, Texas statutes allowed the parole board to release inmates to mandatory supervision up to six months before their required release date. This was sometimes used to "manage the overcrowded prison population."
According to the TDCJ, the parole board can now deny the release of prisoners whose offense date falls on or after September 1, 1996. The law does not apply retroactively, specifically to violent offenders between 1977 and 1987.
Chapter four
:
'Sunday Morning Slasher'
"Every year, I get an updated list of who's coming out for mandatory release, so I keep track," Kahan said.
Just as in the Jones case, Kahan led an effort to prevent a now-convicted Houston killer from getting out of prison under mandatory release. He said that killer, known as the "Sunday Morning Slasher," was terrorizing women around the same time Jones is suspected of murdering children in San Antonio.
"[The Jones case] is very similar to a serial killer we had named Coral Eugene Watts, who murdered 13 Houston-area women, and was credited with more than 40 nationally. He received a 60-year sentence in 1982. He was scheduled for automatic mandatory release in 2006.
Luckily, after a four-year campaign, very similar to what we did with Jones, we were able to find a cold case to pin him on in the state of Michigan, where he was subsequently charged of first-degree murder, thus preventing him from being the first serial killer to be legally released. Jones, obviously, was the next one up.
We were told by top officials, it's the law. It's a statute. They have to be released, and there's nothing we can do about it. Talk about what a small group of people can really do when they put their mind to it. This is what happens. For 30 some odd years, justice was severely lacking. Trust me, as someone who has served on the board of Parents of Murdered Children, grief is intensified when justice is lacking," Kahan said.
Although prosecutors had suspected Jones was involved in other children's deaths, they also believed her sentence in the case of Chelsea McClellan's death would put her away for the rest of her life.
"I'm sure most jurors and most people back then pretty much thought 99 years would have been the end of it. What we found out in the case of Jones, Watts and others was that [past district attorney's office investigators] would tell victims basically they got a life sentence, they got 99 years. They'll be eligible for parole, but nobody's going to grant them parole. Don't worry about it," Kahan said.
Although prosecutors had suspected Jones was involved in other children's deaths, they also believed her sentence in the case of Chelsea McClellan's death would put her away for the rest of her life.
The Texas Department of Criminal Justice provided data on the number of prisoners released under the law between 2003 and 2016.
Within that timeframe, more than 2,000 inmates serving sentences for homicide cases were set free.
But keep in mind, this is only from data within the 13-year span provided.
KENS 5 requested data about the total number of inmates released under the law since it went into effect in 1977, but TDCJ said that data request would be difficult, and very costly, to fulfill.
TDCJ provided the following statement:
"This request will require extensive programmer time along with mainframe processing minutes due to the archival data from 1977-2002 needed to complete the request. The data is stored as monthly snapshots (which for the time period requested is 300 snapshots). Each snapshot will have to be setup and loaded into a data table. Programming will be needed to be to pull the correct records and format."
It would cost more than $1,700 in programming labor, more than $300 in overhead charges and $2500 in mainframe minutes, with a grand total of more than $4,500 to determine how many prisoners were released since the program started.
The total number of inmates released during that 13-year timeframe from 2003-2016 under the law is more than 33,000.
After Petti McClellan worked for years to spread the word about the case and her plea to keep Jones in prison, she said she formed a bond and gained respect for the prosecution team at the Bexar County DA's office that brought new charges against Jones.
"There's no doubt in my mind that she thought she would walk and get away. I know when they served her with the first indictment, the investigator, Larry, and another officer familiar with the case drove to the prison that evening. We were having a late lunch. He left the lunch and said, 'I'll be back when I get back.'
They drove straight to prison and served her with the indictment. They said she got really upset. I am overwhelmed with the fact that these guys have worked so hard, Jason and all of them have worked so hard. It still seems so surreal to me after all this time trying to get somebody to do something," she said.
In the next episode of Vile, we hear from prosecutors about how they carried out this investigation.
KENS 5 is taking a look back at the history of the Genene Jones case and following new developments in the Vile podcast. This is an ongoing project. If you are connected to the case, and you would like to speak with us, email swelsh@kens5.com.
Stick with KENS5.com/Vile for the latest updates in our podcast series, plus photos, videos and audio recordings related to the story.