VILE Podcast: 'Judicious silence,' hospital policy did not report Genene Jones
"... an investigation is proceeding in Kerrville under the auspices of the grand jury. The committee in general, recommends judicious silence on the issue."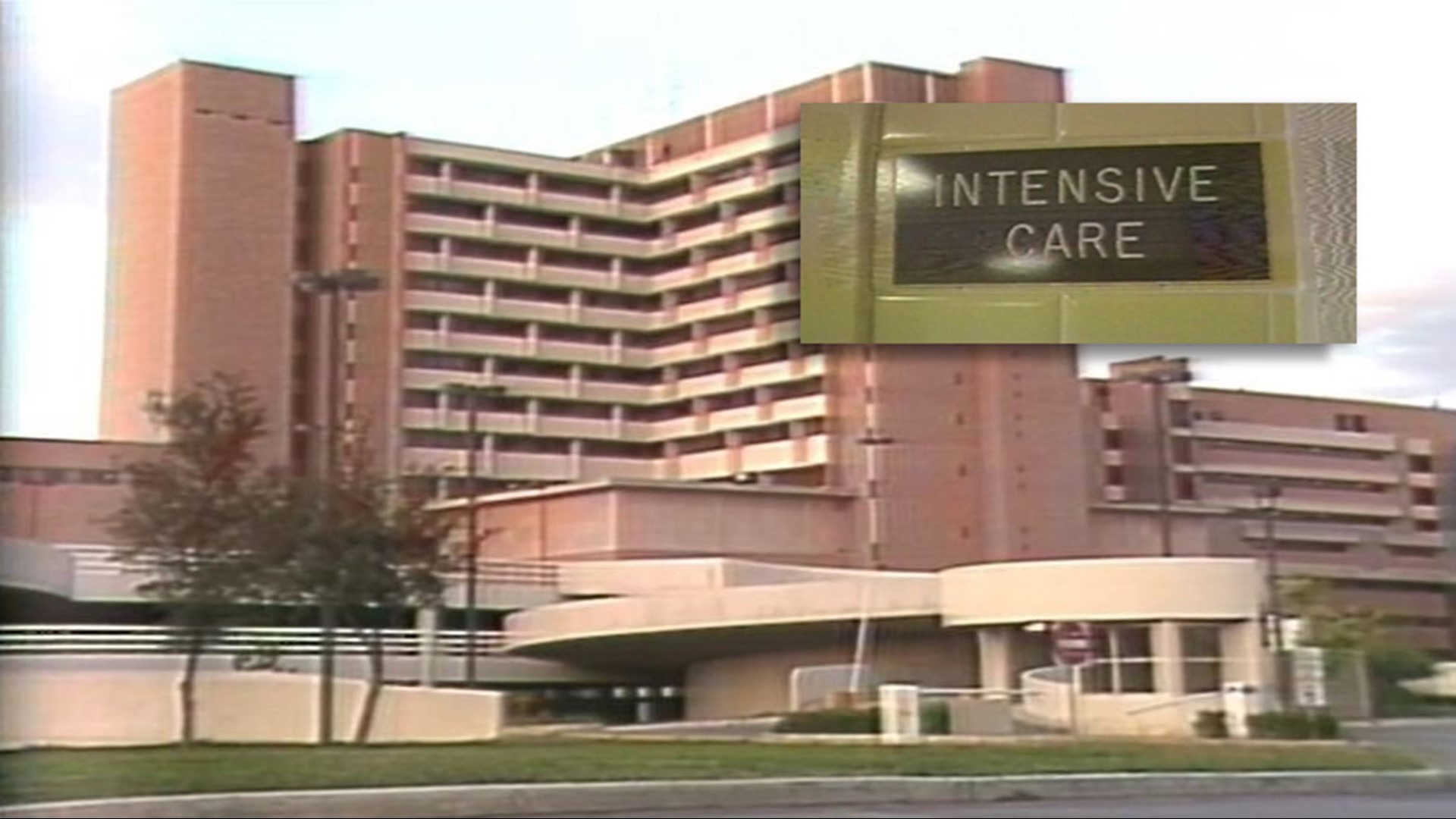 The story of Genene Jones isn't only about Jones herself.
"It's one thing for there to just be a story about a nurse who was doing horrible things, someone who was homicidal. That's a story about one person, but this was broader about the system who failed to stop her: How she should have been stopped and kids should have been saved. Kids died and were harmed who did not need to be hurt in that way," author Peter Elkind said.
Elkind's book, The Death Shift, tells Jones' story. She is the San Antonio nurse convicted of killing one baby and injuring another.
Jones is now facing charges in five other cases stemming from the 1980s. The lingering question: Could more have been done to prevent what happened?
"That's a whole story in itself. That's why I thought it was worth a book because of the way it was handled by the officials in San Antonio, what they did and didn't do," Elkind said.
Genene Jones left her job as a licensed vocational nurse at Bexar County Hospital on good terms, despite the "epidemic" of suspicious deaths in the unit where she had worked.
The internal reviews
:
According to the CDC's study of the pediatric intensive care unit, Bexar County Hospital, which was later renamed Medical Center Hospital, was a 600-bed teaching hospital at the time of the investigation. There were eight beds in the pediatric ICU. The hospital also was affiliated with the local medical school.
In 1983, the New York Times reported that there were three internal reviews conducted within the hospital regarding the unexplained deaths of patients.
The first review was done by the former head of pediatrics, and it determined that there was an increase in deaths in the pediatric ICU, but at the same time, there was ''about a hundred percent increase in patient census.''
In The Death Shift, Elkind details how a visiting doctor from Canada, Dr. Alan Conn, began the second internal review by investigating specific cases within the ICU. This review happened during Genene Jones' final months in her position.
"The report recommended a more intensive review of individual cases and resulted in a third inquiry that lasted from April into February of this year. Dr. John C. Mangos, chairman of the pediatrics department at the University of Texas Medical School, became head of the inquiry midway through it. On Feb. 3, the results of that study were seized under a grand jury subpoena, and the results of the rest of the inquiry, three more weeks, were turned over to the grand jury in March.
Although the results of the reviews are protected by the grand jury's mandate of secrecy, the recommendations of the Conn review were made public at the time. One of these was that the nursing staff in the pediatric intensive care unit be upgraded wholesale, and that all the licensed vocational nurses there be replaced by registered nurses.
In her deposition, Ms. [Jones] said she was given ''a great recommendation'' when she left the hospital in March of 1982. Dr. Holland finished her residency three months later and opened her office in Kerrville on Aug. 28, 1982."
Ted Dracos, the KENS-TV reporter who had broken the story about the suspicious deaths of babies, also covered this clandestine investigation.
The day after the story was first reported on Eyewitness News in February 1983, Dracos went on the air and offered a new revelation: Hospital officials had brought in an outside expert to address their grave concerns.
The following is the script from his report:
"According to reliable sources in the medical community, the investigations center on this unit: The pediatric intensive care unit of the Bexar County Hospital District. It is believed that the suspicious deaths of infants occurred here during portions of 1981 and 1982.
By January of last year, an intensive effort was being made by the hospital district to isolate causes for the suspicious deaths. In fact, an expert on infant mortality was called in from Toronto, Canada.
Presently, all requests for substantive information are being considered by the hospital district.
Eyewitness News has asked for specific information regarding the use of certain drugs on children in the ICU during portions of 1981 and 1982.
Those requests have been referred by the hospital district to their attorneys. In another major development, the Bexar County District Attorney's Office has informed the hospital district that it will not offer further legal advice because of a possible conflict of interest if any criminal action were to be taken."
After Conn's review was completed, the recommendation was to replace all licensed vocational nurses, or LVNs, in the ICU.
Cheri Pendergraft, the nurse who gave Genene Jones her orientation to the ICU, explained how that decision effectively removed Jones from her position.
"They came up with a plan to get rid of all the licensed vocational nurses from the unit and just make it an all registered nurse unit, making it look like this is an all RN change that we're doing," Pendergraft said.
In Kerrville, Genene Jones was under suspicion in Chelsea McClellan's death. Former Kerr County District Attorney Ron Sutton was building his case for the grand jury. Sutton said he was also familiar with the issues in San Antonio.
"Dr. De Maio was the head medical examiner in San Antonio. None of these cases were ever referred to him as a medical examiner to determine the cause of death.
I think the hospital suspected that something was going on because the hospital sent somebody [from] Toronto, Canada, to say, 'We've got a problem down here.' They went over it with this doctor [from] Toronto, Canada, and his recommendation was for the nurses in the pediatric section. Change them from LVNs to RNs. Well, by doing that, they got rid of Genene Jones. Isn't that interesting?" Sutton said.
With the decision to "upgrade the ICU" to only employ RNs and not LVNs, Genene Jones was out of a job there. She resigned from Bexar County Hospital in 1982.
"They never called the authorities at that point. In fact, they never called the authorities period. They instead sent her off with a good recommendation. Even when they discovered that she was harming kids in Kerrville, and they got word about it in San Antonio, they discussed what they should do about it at that point," Elkind said of the hospital review committee.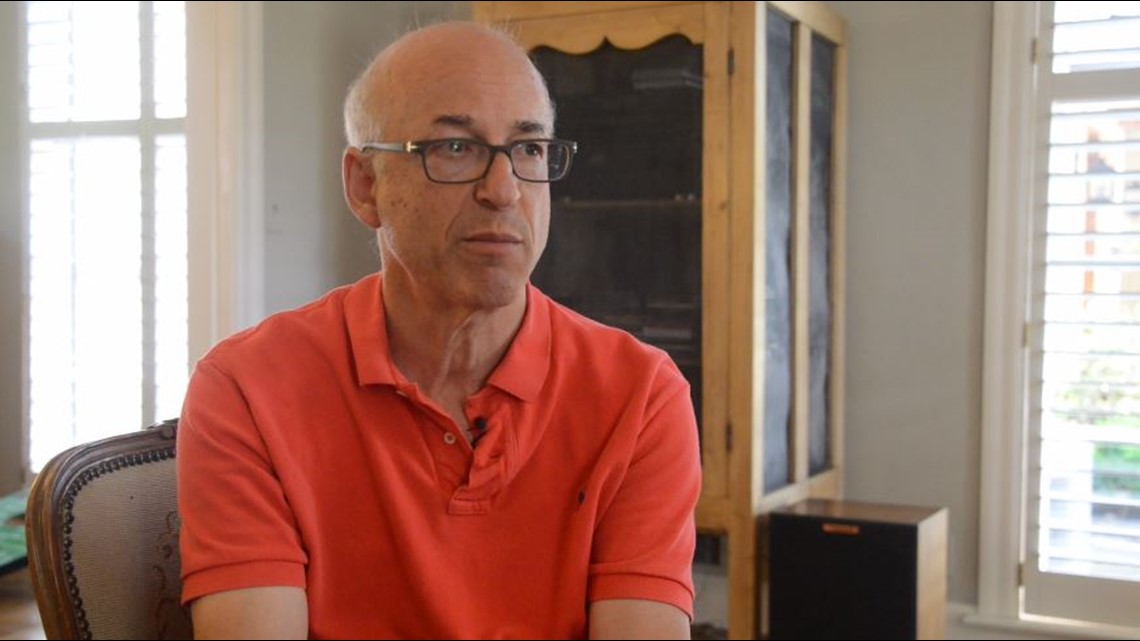 "She could present to any potential employer a letter that was on Bexar County Hospital District stationery from her former supervisor, which didn't warn people about her, but offered a warm endorsement. She got exactly the same recommendation that the other LVNs received," he said.
Elkind read the recommendation letter Jones received, which he obtained during his reporting in the early 1980s.
"Genene Jones LVN has been employed in the Pedi ICU since 1978. This move in no way reflects on her performance in the unit. She has gained valuable knowledge and experience in pediatric intensive care nursing. During the time of employment, this employee has been loyal, dependable and trustworthy. Genene Jones LVN has been an asset to the Bexar County Hospital District, and I would recommend continued employment."
"Just remarkable. A remarkable thing," Elkind said.
As the criminal investigation against Genene Jones was underway, Elkind also gained access to meeting minutes from the hospital's review committee.
"I obtained it from sources with whom I was in contact in the process of doing my story for Texas Monthly first and then doing my book. It's one of many documents that I got that detail exactly what happened inside the hospital and did a lot to supplement the memory of the doctors, nurses and staff that I spoke to as well. These were absolutely secret internal documents," Elkind said.
'Judicious silence'
:
In late 1982, Genene Jones had created turmoil in the Kerrville clinic where she had injected Chelsea McClellan with succinylcholine and was accused of causing medical emergencies in other pediatric patients.
As KENS 5 reported, prosecutors alleged that she caused nine medical emergencies in eight Kerrville patients in about a month.
"The Conn committee also recommended an additional records review, an intensive review of individual medical cases [in San Antonio]. That was what became known as the 'Mangos Report.' That was conducted by the new chair of the pediatrics department, Dr. John Mangos. That spotlighted about a dozen individual cases and looked at those closely, but by this time, [Jones] was already gone. She had been removed from the ICU by the recommendation of the Conn report. She had gone off to Kerrville, and all the terrible things that happened in the fall of 1982, including the death of Chelsea McClellan, had already occurred," Elkind said.
Elkind said it was in that aftermath that the hospital and medical school discussed what to do with their knowledge of Jones' behavior.
"What happened was, the medical school and hospital… They had information that was relevant to a criminal investigation or murder, and they were establishing a formal policy of saying nothing unless they were asked about it. They stuck to the strategy. That brings us to January of 1983, when the Mangos Report was either completed or tentatively completed," Elkind said.
Based on the committee minutes he obtained, the private meetings continued into the beginning of 1983, the year the controversy surrounding Jones unfolded in the public eye.
"They meet again on Jan. 13 over lunch, and they talk again about Kerrville.
This is a quote from the minutes Elkind showed KENS 5 detailing the pediatric ICU's meeting:
'In general, the apprehension of the committee is that an investigation is proceeding in Kerrville under the auspices of the grand jury. A review of the charts of all patients seen in the pediatric ICU in December 1981 and January and February of 1982 has revealed absolutely nothing for which the hospital district could be held liable in the opinion of Dr. Mangos. The committee in general, recommends judicious silence on the issue.'"
Elkind said he perceived the language in the minutes as "chilling."
"It was a terrible thing. I considered making ['judicious silence'] the title of my book because I was so stunned with that reaction put down on paper and what a terrible phrase that was given under the circumstances. I think it's a choice that kind of lives in infamy at this point," he said.
In the midst of this committee's decision, Jones had gone to work at Dr. Kathy Holland's Kerrville clinic, again having access to young patients.
Once Chelsea McClellan's death and the other children's medical emergencies hit Kerrville, Sutton said a surgeon named Dr. Joe Vinas called Genene Jones' former workplace in San Antonio to see if there had been previous problems with the new Kerrville nurse.
Petti McClellan recalled the events that unfolded after that phone call, which eventually led to her daughter's killer being sent to jail for decades.
"The guy said, 'That name sounds familiar. Let me call you back.' He called back, and he said, 'You've got a problem. You've got a baby killer on your hands,'" she said.
'To this day, I've never seen the records'
:
In Kerrville, a murder investigation was already underway. But it wasn't until former Bexar County Medical Examiner Dr. Vincent DiMaio found out about the rumblings of unexplained deaths in San Antonio that the Genene Jones case finally landed on the Bexar County District Attorney's desk.
The pathologist who had performed Chelsea's autopsy happened to tell one of DiMaio's employees about the accusations.
"What happened was this: One of my medical examiners, I think she was the deputy chief medical examiner at that time, had a friend in the medical school. She was casually talking to this friend, and the friend mentioned that she had to go to Kerrville to testify to the grand jury about the death of a girl related to all the other cases in the university."
"She says, 'Well, what's this case about?' She said, 'Oh, this is the death of a young child in Kerrville. She appears to have been killed by a nurse," DiMaio said.
He detailed how the conversation that alerted him to the Jones case unfolded.
"My deputy medical examiner says, 'What are you talking about?' They got talking, and my medical examiner came to me and says, 'Are you aware of all the deaths in the intensive care unit?'"
"Then I said, 'No, what are you talking about?' She says, 'There's a whole bunch of deaths there that they think were done by one of the nurses.' At this point, I began to investigate. And none of these cases were ever reported to the medical examiner's office. The death in Kerrville was autopsied by this young woman on the request of the Kerrville authority."
"Kerrville did not have a medical examiner's office. The one that was sent there to do the autopsy was not a forensic pathologist. In fact, she was a neuropathologist. She did their case, and she was going to testify about the autopsy in Kerrville."
"I said, 'What's going on?' I contacted the district attorney in Kerrville. He said, 'We think this person killed this young girl," DiMaio said.
DiMaio said Sutton then discussed the case surrounding Chelsea McCellan's death with him.
"[Sutton] said he had done an inquiry and called up the hospital. The district attorney in Kerrville found out about this before anybody else. I went to our district attorney and said, 'Are you aware of all these deaths in the intensive care unit here in San Antonio?' He said no, and so he began to investigate."
"I later went off to Kerrville, and I testified in the trial there with the young girl who was killed in Kerrville. I gave my opinion, and they convicted her. That's the only case that I actually had information on and testified. The other cases, I've never seen anything," DiMaio said.
He said he was horrified to find out children were dying under suspicious circumstances right under his nose in his own county, and no one had let him know.
"From that time on, no one ever reported these cases to me. We went back through our files with the names we had gotten from the DA, and none of these cases were ever reported. Finally, when the district attorney says, 'Can we dig these bodies up?' I said, 'I don't think so. It's been too long, and they're just infants.' We dug them up, and what we found was skeletal remains. We couldn't do toxicology," DiMaio said.
DiMaio said officials should have been legally obligated to report suspicious deaths to the medical examiner's office.
"The law says all deaths that are homicides, accidents, suicides, suspicious or there is no manner or cause of death determined have to be reported to the medical examiner, who then takes over the case, does an autopsy, gets all the medical records and makes a determination of the cause and manner of death. So, all these cases should have been reported to the medical examiner. Once [you get] suspicious of these cases, you have to report them to the medical examiner's office," DiMaio said.
He is a recognized expert on gunshot wounds, and his career later led him to be appointed by both former Texas Gov. Rick Perry and Gov. Greg Abbott to the Texas Forensic Science Commission.
The U.S. federal government also invited him to participate in the exhumation of Kennedy assassin Lee Harvey Oswald.
"I was one of three forensic pathologists who disinterred Lee Harvey because they wanted to make extra sure that it was Lee Harvey Oswald. We disinterred the body, and we did tests for identification and examined the skeleton to see if there was evidence of surgery that he had in the past, and that was easy. It was Lee Harvey Oswald," DiMaio said.
Still, details of the Genene Jones case and epidemic of deaths at Bexar County Hospital stick out in his mind.
"To this day, I have never seen any of the records. Nobody reported any case to me from the hospital or the medical school. No one talked to me about these cases, and they never have talked to me about these cases," DiMaio said.
Shredded documents
:
Meanwhile, there were accusations that hospital administrators connected to the internal reviews of the ICU had been involved in shredding documents and medical records related to the Jones case.
Nurse Cheri Pendergraft said she heard about this from another co-worker.
"I found out from my friend who was in the QA department, quality assurance department. She told me that hospital records had been destroyed, and Genene was kind of in the middle of this whole investigation. I was kind of shocked. I really didn't think she was capable of such a thing," Pendergraft said.
However, through Elkind's research, he said it's not clear which records were shredded and why. He cites the fact that committee minutes and the recommendation letter he obtained were not shredded.
"That's kind of a murky issue to me. These documents were not destroyed. Obviously, they survived, as did a lot of other documents that discussed what happened in great detail and how it was handled in the medical school and hospital," Elkind said.
According to an archived report in the New York Times, the Bexar County DA's office confirmed that an order to shred hospital records was signed on the same day the hospital's former executive director, Dr. B.H. Corum, had resigned.
The former dean at the medical school, which used the hospital as a teaching facility, was also "cited for contempt of court for failure to turn over complete records of the in-house inquiry into the deaths."
"Basically it was an excuse, a convenient excuse for him to depart. The key people in the hospital district administration eventually did lose their jobs. Many said there weren't sufficient consequences. Instead of calling authorities then and saying, 'Hey, we had similar problems with her here.' There were suspicions. They sat around, and the directive was that they should maintain judicious silence about the matter," Elkind said.
Ultimately, none of the administrators were criminally charged. After Jones was convicted in 1984 of injury to a child, her only conviction in Bexar County, Nick Rothe of the DA office's prosecution team spoke with KENS-TV.
"Of course I'm pleased with it. It's been a long, tiresome road getting here, and I'm glad it's over. In terms of Ms. Jones and her connection with the incidents at the hospital, as far as I'm concerned with this event, I don't see any indictments coming down against her. I think it would be superfluous at this time. Murder vs. injuring a child, both of them are horrible things to happen to any kid," Rothe said in the archived video clip.
At the end of the day, no matter whether she's found guilty in these new cases or not, Genene Jones is a convicted murderer, and a murderer who could walk free among us. That is all thanks to a short-lived Texas law that isn't even in effect anymore.
In the next episode of Vile, we look into the law that allowed for Jones' early release from her 99-year prison sentence.
KENS 5 is taking a look back at the history of the Genene Jones case and following new developments in the Vile podcast. This is an ongoing project. If you are connected to the case, and you would like to speak with us, email swelsh@kens5.com.
Stick with KENS5.com/Vile for the latest updates in our podcast series, plus photos, videos and audio recordings related to the story.