SAN ANTONIO — The San Antonio Hispanic Chamber of Commerce is the nation's oldest and largest organization of its kind, making its mark in the Alamo City by advocating for small businesses, fostering relationships, and spotlighting local successes.
"This is such a great city to have a Hispanic chamber because of those statistics that show you that the majority of our small businesses here are family-owned businesses, legacy organizations, that have been around generation to generation," said Gonzales.
Gonzales was named to the role in July of 2020, beginning the position in a time of turbulence for many businesses. SAHCC pivoted to provide newly needed services, while still maintaining programming that aligned with its pillars: education, small business, economic development, leadership and international trade. They handed out personal protective equipment to businesses, worked to increase consumer confidence throughout the market, and held informational sessions to guide businesses through the grant application and forgiveness processes.
"Over 70 percent of our 900+ members are small businesses that are operating here locally and not all have a full administrative team to focus on these applications and the time and work it takes to access that sort of resource ," Gonzales said. "So our job is to funnel all that information, make sure its very accessible, hop on a 30 minute Zoom- that content is important to us that our members have asked for and we've been able to deliver on."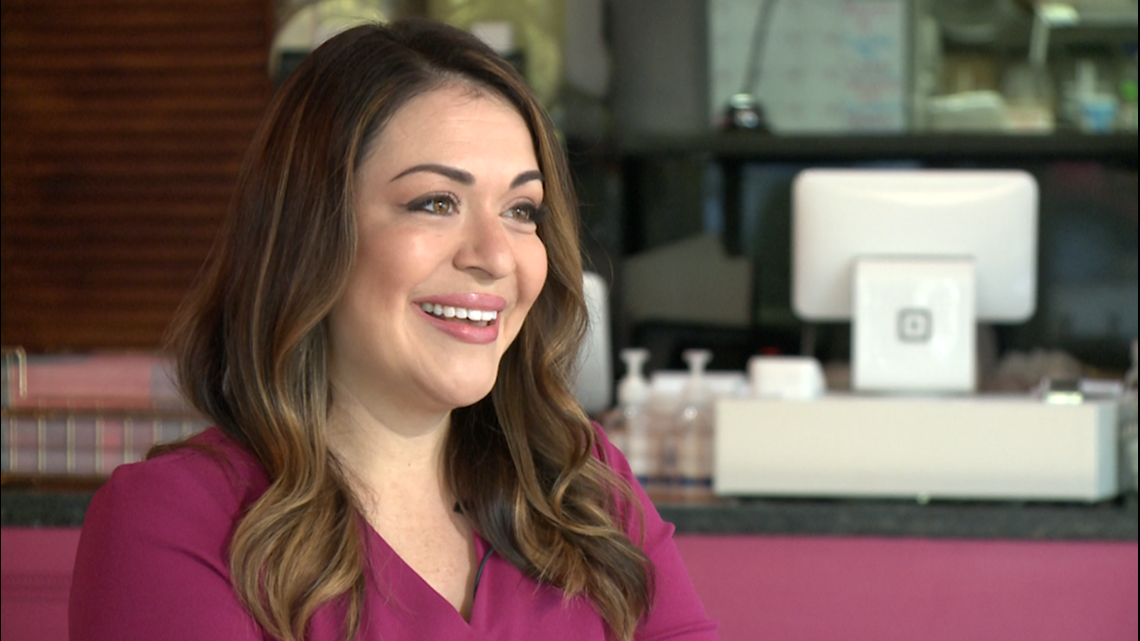 At least one study shows Hispanic-owned businesses received Paycheck Protection Program funding at a lower rate than white-owned companies. Gonzales says this tracks with a trend groups like SAHCC are working to correct.
"What we've seen traditionally is it's access to capital at the end of the day-- it's access to funds and the resources to keep going," Gonzales said. "You may not have that longstanding line of credit with your bank or relationship with a traditional financial institution or as a small business owner you're wearing many hats- you're the finance person, first room person, down to warehouse and shipping and everything between and so what we want is to make sure that's known out there. We have a gap in terms of being able to meet the loan and lending needs, to access capital, and that's due to many factors."
The organization also works to spread the word about local businesses like member Mexico Lindo, which opened during the pandemic but aimed to make consumers comfortable enough to continue dining out.
"I remember getting together with family in Mexico, whether it's at a restaurant or a house, and just being very lively, very fun, very open and family oriented. That's what we wanted to do here," said owner O.T. Mendez. "We want you to be as comfortable as possible coming out, spending time with a friend, family member or business associate."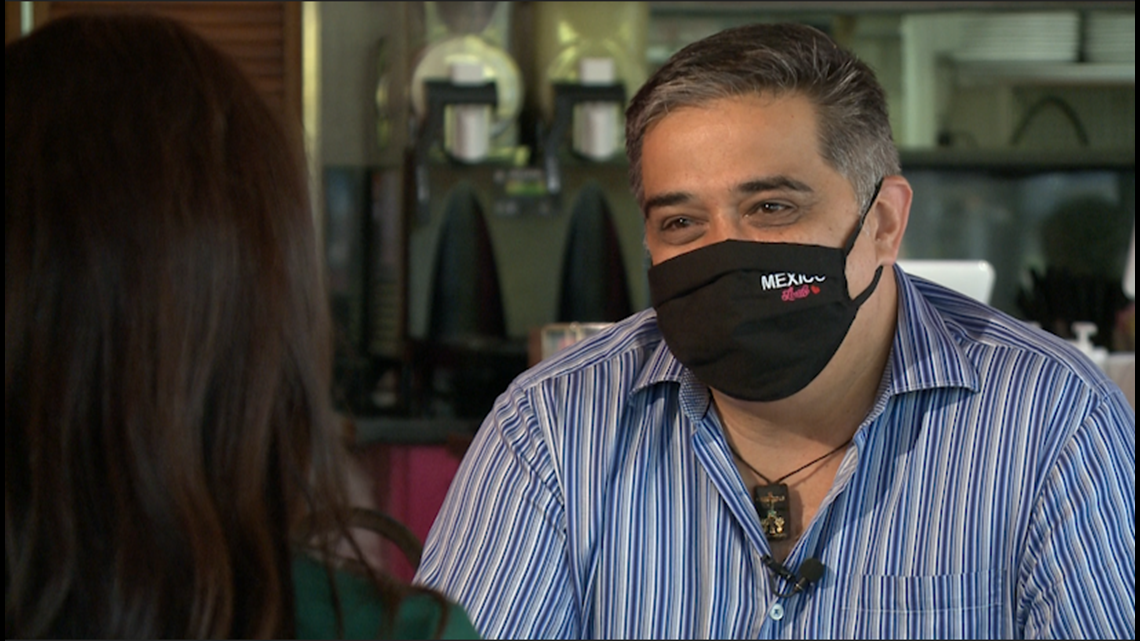 Mendez says becoming a member of SAHCC helped Mexico Lindo navigate through the start of a new business- and the challenges of coronavirus.
"It's pretty invaluable. Sometimes we get so caught up running the business and think, 'we have to do everything differently'-- well, there's no reason to reinvent the wheel," Mendez said. "There's lots of resources- instead of taking ten steps, they help you take the first 2 or 3. And meeting other business owners helps you gauge the economic situation in town right now."
Mendez encourages visitors to patronize at their own pace, whether it be by dining in or ordering to-go at local restaurants.
"Just be safe, be kind, especially, we all have our moments with change- day to day its something different- be patient with service, with your coworkers, with your family, just be patient with everything going on and be as kind and careful as possible but don't forget to live," Mendez said.
Gonzales says any small business can join the Chamber, and San Antonians that want to patronize their members can find a directory here.
"We encourage everyone to shop local, support local, and you can go on our website and see all our members by industry," Gonzales said. "Even if you're not a Hispanic chamber member but want to support a Hispanic-owned business, go on our website and connect with a vendor."
You can learn more about Mexico Lindo here.