SAN ANTONIO — Even a high-quality degree from a top-notch institution isn't a guarantee that a graduate will find a job right away -- and even if they do, it might be on a path they aren't so sure about. Longtime San Antonio businessman/philanthropist Harvey Najim and the University of Texas at San Antonio hope a new career center will help fill in the gaps -- and form a bridge for students and businesses, helping them find the right fit and test it out before students even graduate.
In a new episode of Commerce Street, a podcast from KENS 5, UTSA Provost and Senior Vice President for Academic Affairs Kimberly Andrews Espy and San Antonio businessman/philanthropist Harvey Najim break down plans for anew, groundbreaking partnership between UTSA and local businesses looking for skilled, ambitious workers.
UTSA said Najim committed $3 million for the the Harvey Najim Innovation and Career Advancement Center, which will serve students from all majors. Students will work on projects for local companies and get hands-on experience, exposing them to what they'll encounter when they graduate and showing participating businesses what they can do. They university will also offer internship guidance, career counseling and interview coaching throughout the process.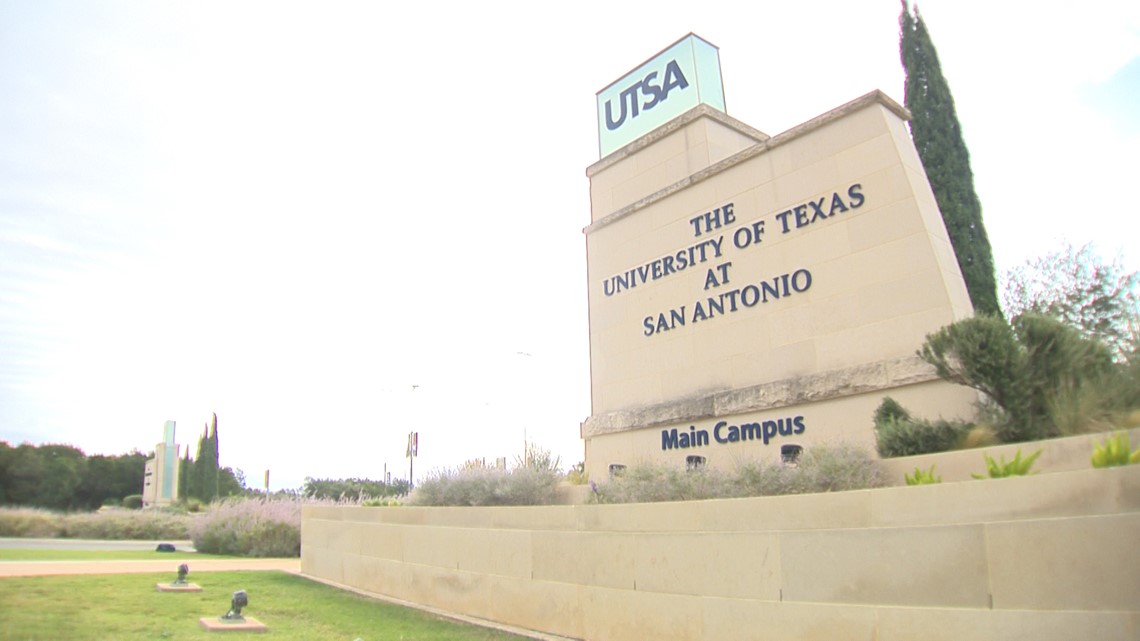 Najim's personal passion for helping students and young people find their own path contributed to the vision for the project.
"I was the oldest of four boys and my parents lined us up and one day I was [around] 14 years old, and they decided what they want for us to do. They said Harvey, you're the oldest, you'll be a doctor; Ralph, you'll be an engineer, Harry, you'll be a lawyer. Richard, you'll run the family business. I raised my hand and said, 'I want to change with one of the other three,'" Najim said. "They said no, you're a doctor. Well, medicine wasn't for me, so when I changed my degree, still didn't know what I wanted to do.
I was an ROTC graduate, worked as an industrial engineer for Boeing aircraft for a year while I was working on my Master's. I didn't finish it because I was called to Active Duty during the Vietnam War. And I served as a first lieutenant for two years here in San Antonio. At Fort Sam, IBM hired me. I decided I liked computers, I decided that's what I wanted to do for a living, but I didn't know that while I was going to college."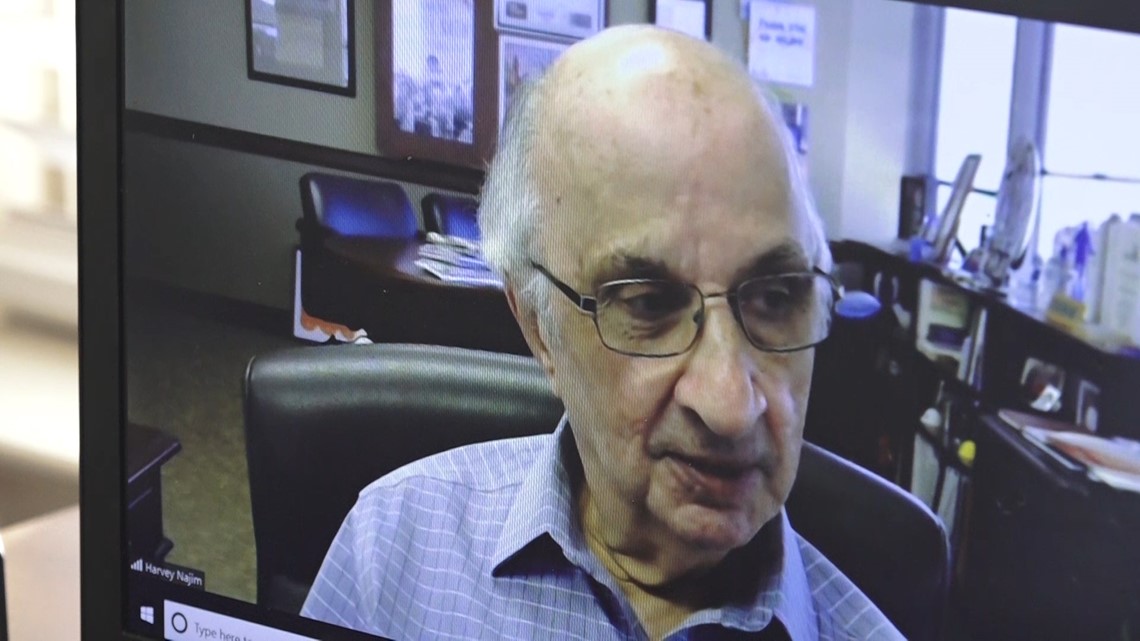 Najim, who founded what is now Sirius Computer Solutions in 1980, now spends most of his time investing in the community through the Harvey E. Najim Foundation. Last year, he become a member of the UTSA campaign leadership council -- and plans for a center to help more students discover their futures while still in college, began to take hold.
His business experience, UTSA's community relationships and local companies will all come together to build the college-to-career bridge for students.
UTSA Provost and Senior Vice President for Academic Affairs Kimberly Andrews Espy said the center will give students the real-world experience they'll need once they reach the job market.
"The goal is to bring students together all across campus and connect them with business needs," Espy said. "So they work on projects, and the opportunity then for businesses is to get exposed to our students firsthand, and later on they often go to hire. And for our students, the experience is [that] they get to work on something specifically around what a business needs."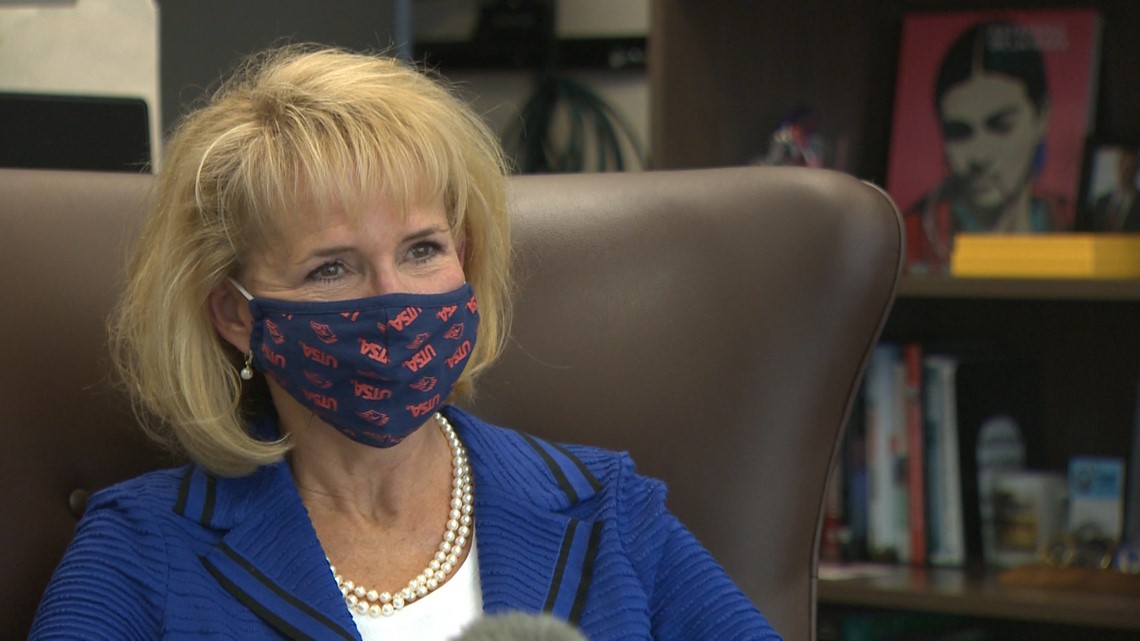 The program will also equip students with the specific skills needed to meet demand from industries here in San Antonio and across the country.
"The biggest are these projects for businesses, which I talked about, but it's also about getting students aware of the business opportunities," Espy said. "Oftentimes we find- are you doing in your job what you studied in college? Not always. So students aren't always aware of where they can apply their skills. So one of the parts of the program we call career tracks, we take students to different businesses, bring businesses in, to have them learn about opportunities here."
"Once they see the work these kids are doing, they're going to want to bring these kids in for summer internships and they're gonna wanna hire them," Najim said.
Najim says he sees the potential in the UTSA.
"They have a $500 million capital campaign, that's huge. I really think that they're the gold star in San Antonio," Najim said. "I think it's a wonderful institution, part of the UT system, I think they do a lot of things well and I've spent a lot of time over there and I'm very impressed with what I see, and their performance and metrics and statistics."
"I am just so grateful to Harvey for his investment in students and UTSA…when you think about the workforce needs in San Antonio it would be fabulous for students to all take advantage of this opportunity," Provost Espy said.
For more information on the Harvey Najim Innovation and Career Advancement Center, visit this website.
And for more episodes of Commerce Street, a podcast from KENS 5, visit this website or see below.