SAN ANTONIO — Few businesses have been untouched by the coronavirus pandemic, and retail and restaurants have been particularly hard hit nationwide. The challenges have forced small businesses to be creative to survive or thrive, and there are many examples of innovation during a stressful and erratic time.
In this week's episode of Commerce Street, KENS 5 spoke with two business owners at San Antonio's The Historic Pearl about the changes they've made and new products and services they've introduced to respond to the changing market.
Ayse Derman: Creative Director, Niche
Derman and her mother have been in business with clothing line and lifestyle brand Niche for more than two decades, with a brick-and-mortar location at The Historic Pearl for six. This year brought challenges and changes like they'd never seen before.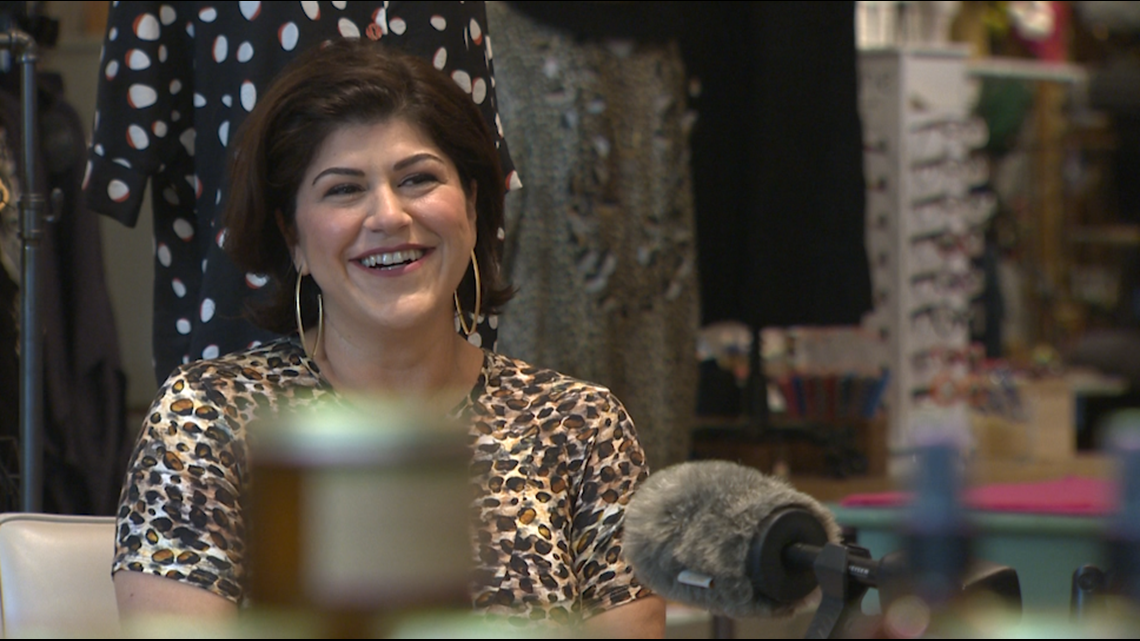 "I don't think anyone's experienced anything like what we experienced this year," Derman said. "It was all over the country, all over the world."
Derman says when cases began to rise in Texas, the business shut down its physical location and immediately started making face masks, using the San Antonio-based manufacturing space they'd crafted clothing out of for years.
"We could see at that time there was a huge shortage of [personal protective equipment], so we started developing face masks," Derman said. "With the help of a doctor at [the South Texas Regional Advisory Council], we had them tested for effectiveness and functionality to make the best masks available at our warehouse."
Derman says the first batch sold out immediately, and they continued manufacturing while delivering some big orders as well. While busy with the product, other cultural changes began shifting the retail market- and the brand knew it would need to respond to keep sales steady and serve new customer interests.
"Clothing around the country, of course, has been less of a need; with Zoom meetings, people are staying home; they don't have parties, events, Fiesta," Derman said. "But people started picking up hobbies: sewing, gardening; so we brought from our warehouse a selection of amazing fabrics we've developed over the years, buttons, all the things you'd need."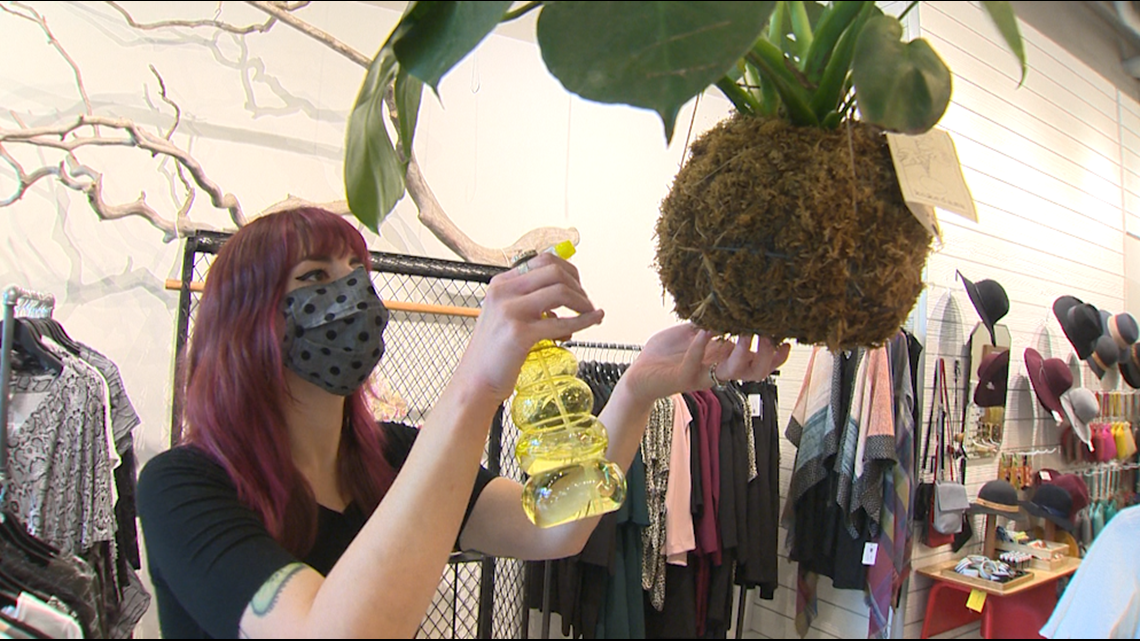 They re-opened the physical location in line with the Pearl Pledge, requiring masks inside while limiting capacity and propping the door open to circulate airflow.
Derman says instead of using all of their carefully produced and selected fabrics to produce products, they began selling some of the rolls and items to people spending extra time at home during the pandemic, making their own creations.
"Our latest pivot is a plant store, we've brought in these amazing Kokedemas, they're a Japanese planting technique," Derman said. "Succulents, herbs, flowers, roots wrapped up in moss balls- just a little plant art in your home or office."
Derman says while there have been challenges, they're dedicated to staying up and running safely and creatively.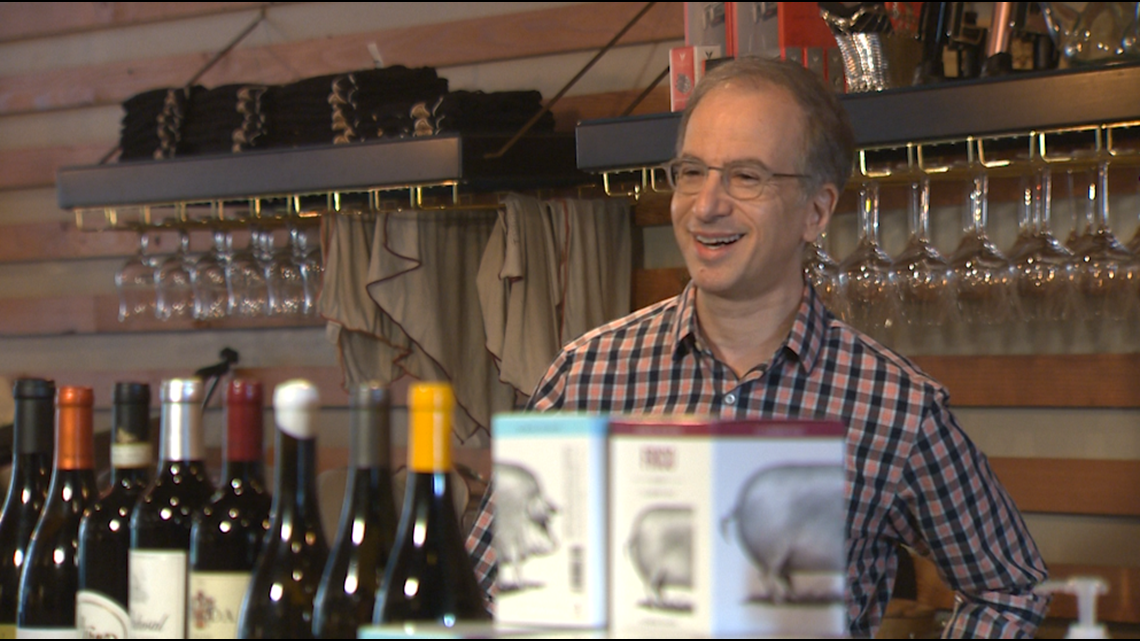 Edward Casey: Manager and Beverage Leader, High Street Wine Company
Restaurants and bars have faced some of the harshest restrictions and closures meant to prevent the spread of the coronavirus. For High Street Wine Company, which built a community of wine lovers in a physical space, it meant innovation was crucial.
"Post-COVID we had to turn our model upside down," Casey said. "It became primarily a retail store, without service. We created a wine retail shop online, and that was really a massive effort by the staff; usually it would take months to transform from one model to another, and they did this in weeks."
Casey says they started offering more wine packs, food-to-go, and online wine classes -- little by little transforming from one model to another, while preparing for an eventual safe re-opening.
In addition to unique products and services, Casey says they also wanted to respond to what was clearly a community in need -- and began a system of "nonprofit labor hours," allowing customers to pitch in and pay employees, many of whom weren't working their normal service hours, to volunteer at local organizations.
"We want to make sure we're not just taking, but that we're giving. That's a big part of what we're about," Casey said. "The only way I think collectively we're going to get through this is a community is to come together and help each other, especially with the restaurant business."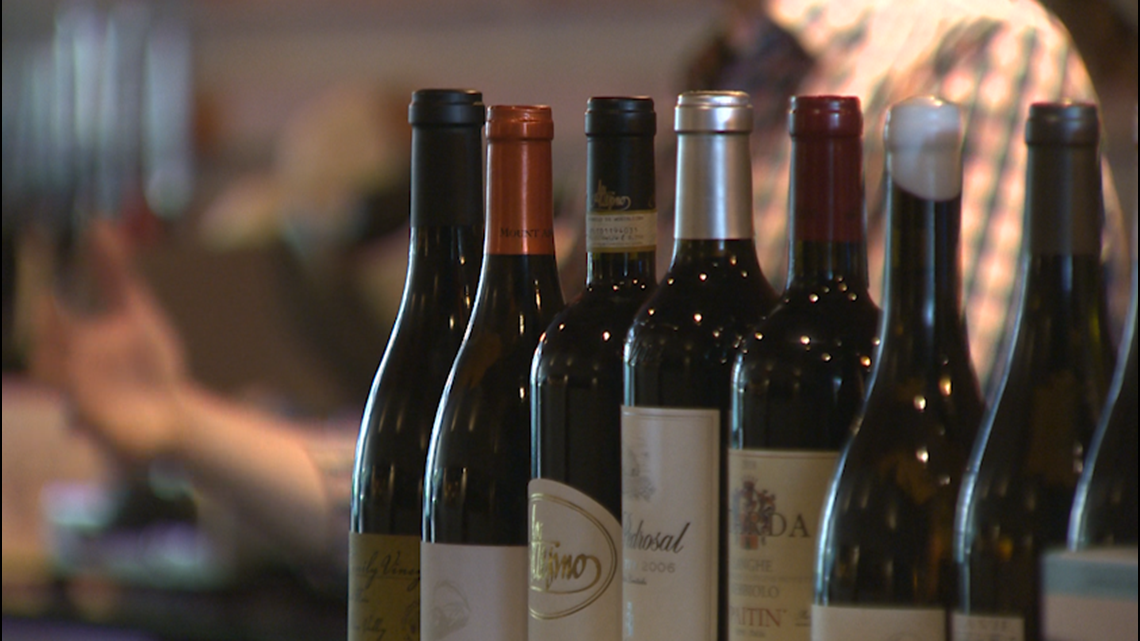 Casey says the community has offered a lot of lessons, including how tenuous the restaurant business is.
"Unless youre a big corporate entity its mostly mom-and-pop and you only have a few weeks of cushion and this has exposed that," Casey said. "The National Restaurant Association says [around 50% of restaurants could close] after this year. And that's a tragedy, it's a lot of livelihoods.
So it's a community where we have to work together and figure this out. We're a lot more fortunate than most; a lot aren't going to make it. But we're doing the best we can."