When Jamario Howard and some friends went out to eat at Brad's restaurant in Oxford, Ala., they weren't expecting to come back with an unlikely new friend.
As they were waiting for their food, Howard, JaMychol Baker and Tae Knight noticed an elderly woman sitting alone, according to a Facebook post Howard wrote on April 18. He thought, 'Dang, I'd hate to have to eat alone."
Howard thought about it for a minute, then went over and talked to the woman, and learned her name was Eleanor Baker. He asked to sit with with her, and she said yes. After chatting for a bit, Baker told Howard her husband had passed away. The next day would have been their 60th anniversary.
"I instantly gave my condolences and asked her to come eat with us, which she was excited to do," Howard wrote in the post. He posted a photo with Baker sitting with his friends, smiling over a table full of food.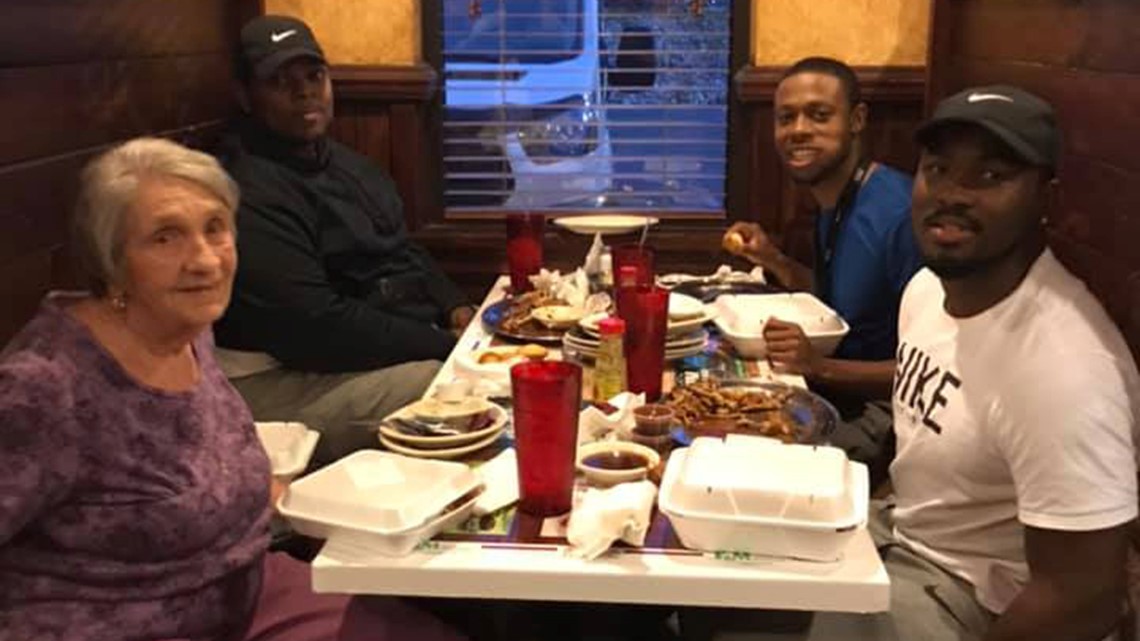 Howard said his newfound friend changed his outlook on life and how he looks at others.
"Just be kind, it could change someone's day," he said. He also encouraged friends to visit their mothers and grandmothers in his post.
Howard's post has been shared over 43,000 times on Facebook. The two have hung out again since their initial meeting, Howard said.
HeartThreads are the best stories about the best of us. Want more? Follow us!