SAN ANTONIO — After months of anticipation, the hometown Spurs and defending champion Warriors played in front of 68,323 NBA fans at the Alamodome Friday night, the biggest regular-season crowd in league history.
Hall of Famer David Robinson came out before the fourth quarter to announce the size of the crowd, telling fans that San Antonio had once again set the standard for the NBA.
Tipoff wasn't until 6:30 p.m. but fans could be seen filing into the east-side facility – and the team's former home – as early as 4 p.m. At 4:30 p.m. the doors opened.
Meanwhile, we got an early look at the stage where the Spurs and Warriors will play.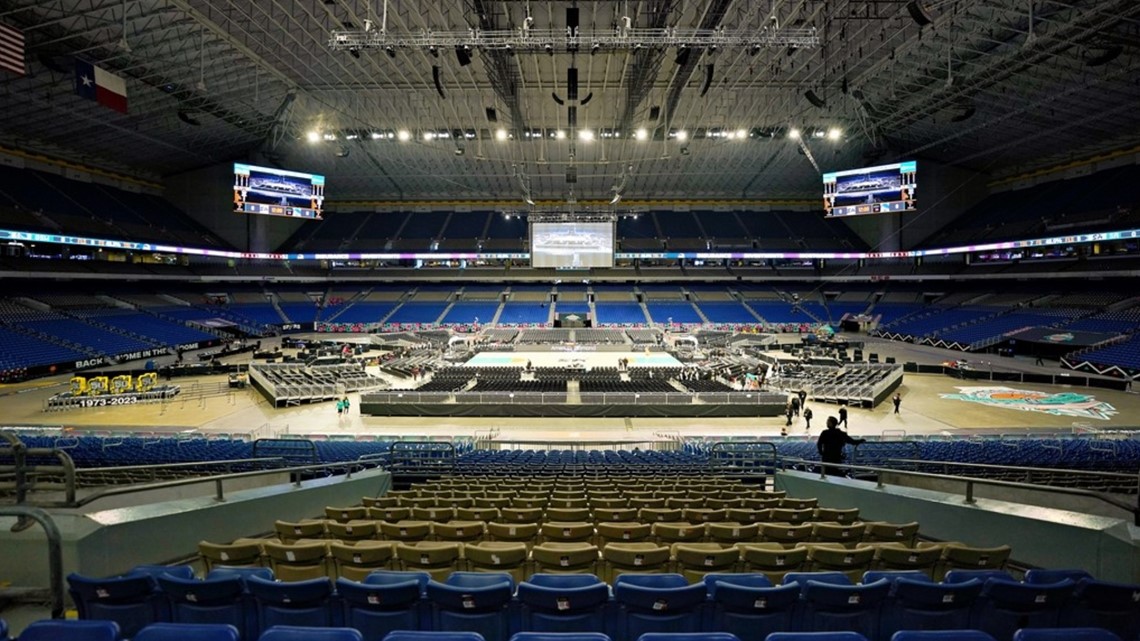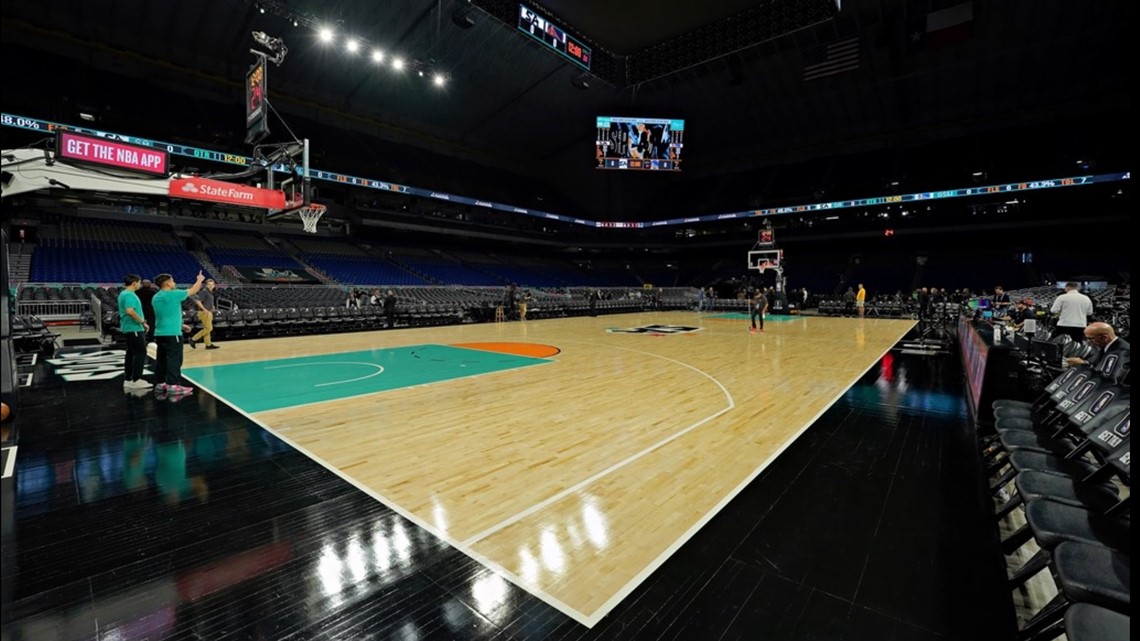 Attendees were also amassing at VIA Park and Ride's Crossroads location Friday afternoon before being bussed to the Alamodome.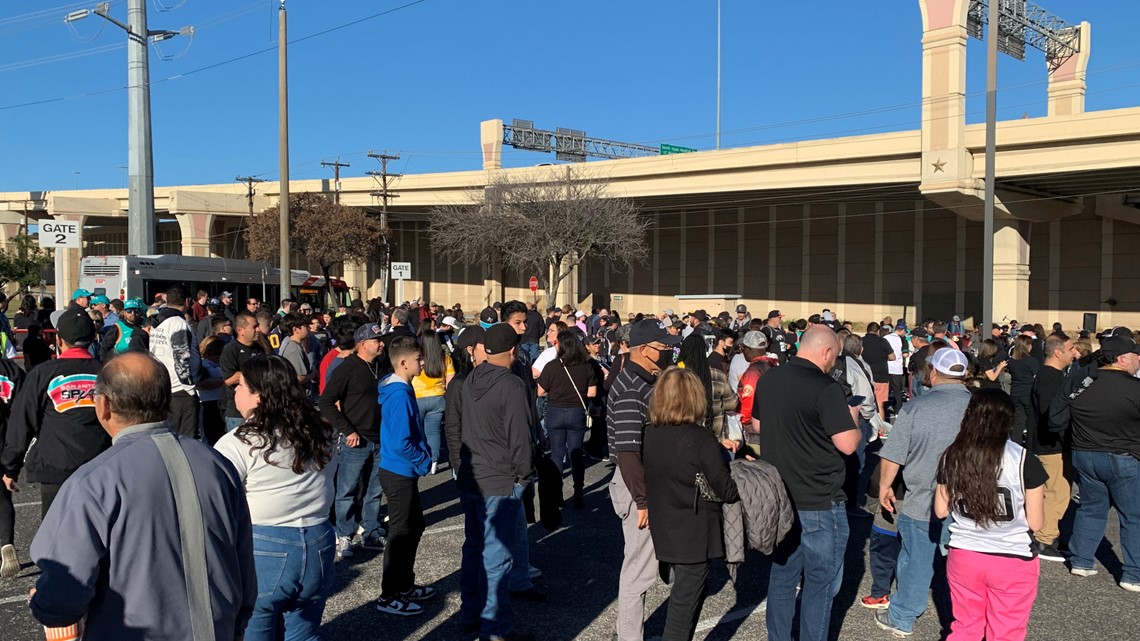 Tipoff is set for 6:30 p.m. Click here for five things to watch out for in the game, and here for parking and transit options.
>MORE "BACK HOME IN THE DOME" COVERAGE:
Since going on the air in 1950, KENS 5 has strived to be the best, most trusted news and entertainment source for generations of San Antonians.
KENS 5 has brought numerous firsts to South Texas television, including being the first local station with a helicopter, the first with its own Doppler radar and the first to air a local morning news program.
Over the years, KENS 5 has worked to transform local news. Our cameras have been the lens bringing history into local viewers' homes. We're proud of our legacy as we serve San Antonians today.
Today, KENS 5 continues to set the standard in local broadcasting and is recognized by its peers for excellence and innovation. The KENS 5 News team focuses on stories that really matter to our community.