SAN ANTONIO — One Texas high school student is showing his Spurs spirit all the way up in north Texas!
Painting individual parking spaces is a tradition that some high schools in Texas allow students to do. This year, a student at Rockwall High School in Rockwall, Texas, Elijah Tomasino, painted his space with the classic Spurs logo with Fiesta colors.
His family says students there purchase a parking space for the year and then are allowed to personalize it with artwork. Eli's space includes the iconic pink, green and orange colors the team used before switching to the modern Silver and Black logo.
Take a look at his beautiful parking space below: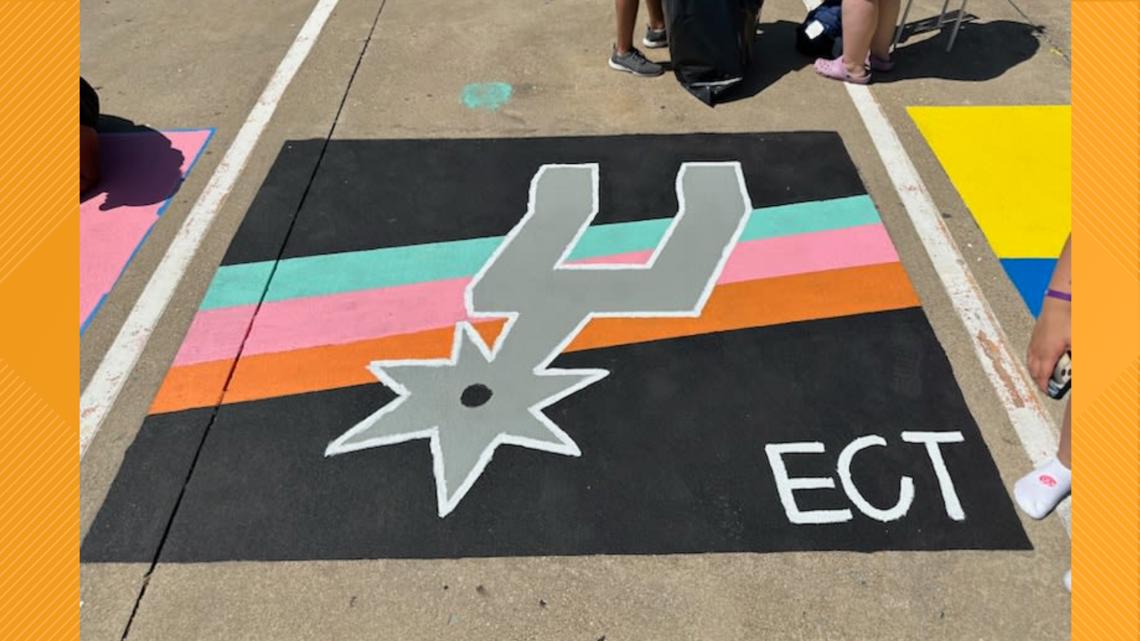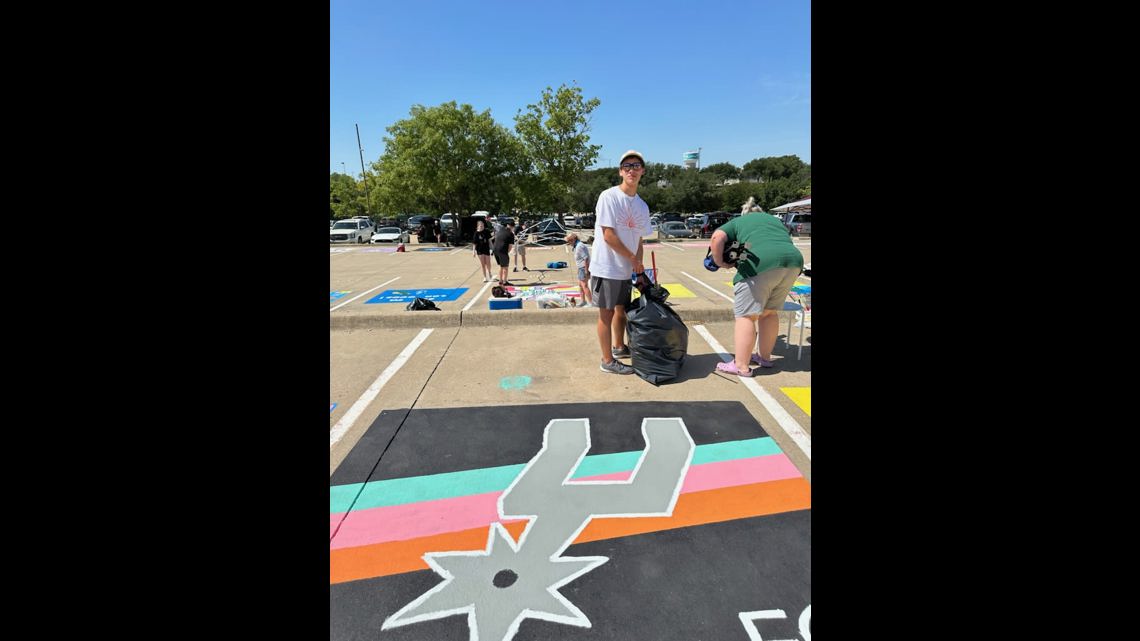 And from all of us at KENS 5, thank you for showing your San Antonio Spurs pride!
Since going on the air in 1950, KENS 5 has strived to be the best, most trusted news and entertainment source for generations of San Antonians.
KENS 5 has brought numerous firsts to South Texas television, including being the first local station with a helicopter, the first with its own Doppler radar and the first to air a local morning news program.
Over the years, KENS 5 has worked to transform local news. Our cameras have been the lens bringing history into local viewers' homes. We're proud of our legacy as we serve San Antonians today.
Today, KENS 5 continues to set the standard in local broadcasting and is recognized by its peers for excellence and innovation. The KENS 5 News team focuses on stories that really matter to our community.
You can find KENS 5 in more places than ever before, including KENS5.com, the KENS 5 app, the KENS 5 YouTube channel, KENS 5's Roku and Fire TV apps, and across social media on Facebook, Twitter, Instagram and more!
Want to get in touch with someone at KENS 5? You can send a message using our Contacts page or email one of our team members.