SAN ANTONIO — The founder of Red McCombs Automotive Group and former owner of the San Antonio Spurs, Billy Joe "Red" McCombs, has passed away, his family announced Monday.
They said the multi-industry business magnate died peacefully Sunday, surrounded by loved ones.
To pass on their thoughts about McCombs, Spurs Sports and Entertainment along with head coach Gregg Popovich, CEO RC Buford, and Managing Partner, Peter J. Holt, released statements on the passing of the San Antonio icon.
Gregg Popovich, San Antonio Spurs Head Coach
"Red was a true icon. A Texas legend. It's impossible to overstate the impact he had on the City of San Antonio. Perhaps, his most impressive trait was his commitment to community. Red and Charline impacted tens of thousands of lives, here in San Antonio and across Texas. From multimillion dollar donations to flying a stranded Little League team back to San Antonio, the McCombs family has always put community first. To me, most of all, he was a good friend and mentor."
Peter J. Holt, SS&E Managing Partner
"Red had a profound influence on our family through his focus on positively impacting all around him. For me personally, his kindness, thoughtfulness, and boldness will forever shape my perspective. His card that reads 'Expect to Win' sits on my desk as a daily reminder of the continuous need for positivity and abundance in this world. We sure do love Red and will miss him deeply."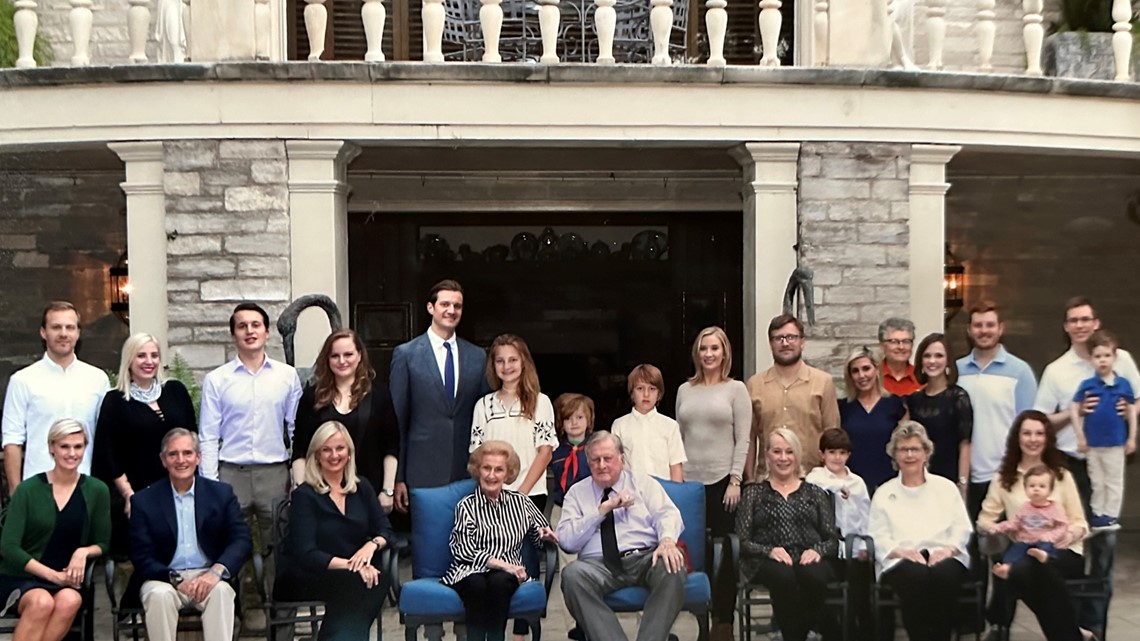 RC Buford, Spurs Sports & Entertainment CEO
"As we celebrate our 50th anniversary, it's important to state that without Red and Charline there would be no Spurs. His approach, vision and impact were unique and wonderful. On a personal level, I am forever grateful for the trust, support and lessons that Red provided to me and my family over our 35-year friendship. There will never be another Red McCombs."
Also sending their thoughts is NBA Commissioner Adam Silver.
The Spurs honored McCombs at a game last year, and Popovich spoke about his old boss on his birthday earlier this year.
"More important than basketball, somebody we all know is 95 years old today... and it's not me. It's Red McCombs, 95," he said. "Since this is our 50th anniversary [in San Antonio], we wouldn't be having this without Red McCombs. He was my first boss, and I can remember still walking into Incarnate Word and seeing this big dude come in in his giant cowboy boots and his fur coat and his big Texan hat and I wondered, 'Where the hell have I landed?' He was the boss, and we all know what he's done for the community and for the state."