SAN ANTONIO — San Antonio Spurs rookies Jeremy Sochan and Malaki Branham are having a solid start to their pro careers.
The fans are cheering for them each and every game and are eager to see their on-court development get only better with each game.
And the team veterans are noticing their contributions to the team and what they bring to the court.
In this series, I spoke with a trio of Spurs veterans and asked them to give their quick thoughts on Sochan and Branham.
We started the series with Keldon Johnson's thoughts on Sochan last week.
We continue this mini-series with part two featuring Stanely Johnson's thoughts on Branham's work ethic, ability to rebound from bad shooting nights, and the advice he gives the young Spurs guard.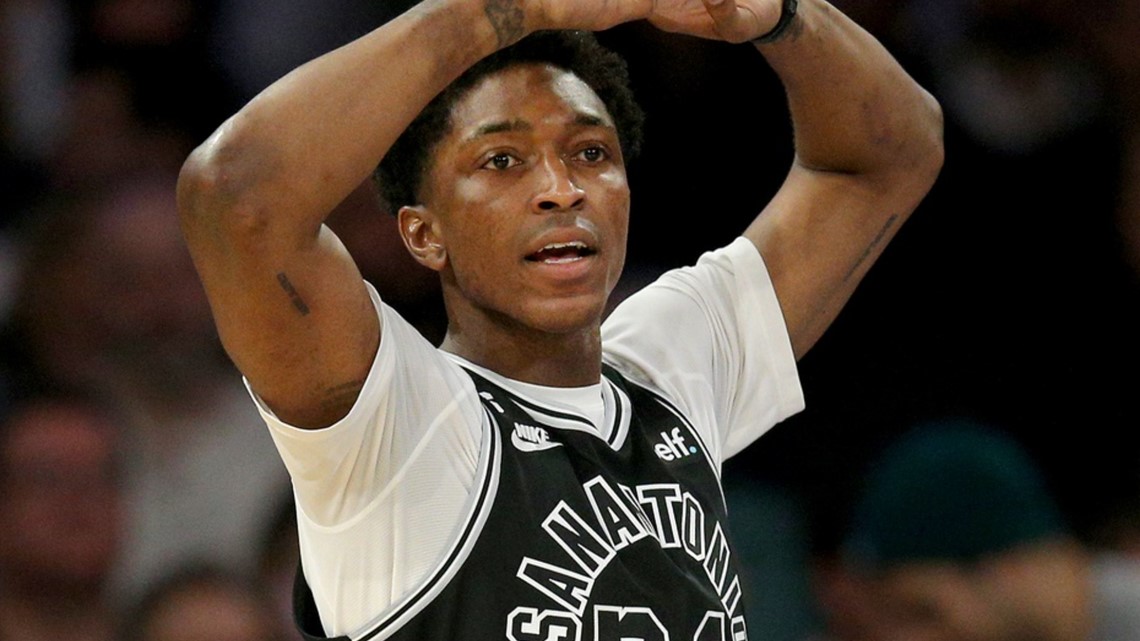 JOHNSON LIKES BRANHAM'S ABILITY TO REBOUND FROM BAD SHOOTING NIGHTS
"I like that he's recovering from bad games and bad shooting nights. In the NBA that's how you make your money. That's what it is. It is about being consistent. I've told him about this process and that sometimes shots just don't go in," said Johnson. "It's about being consistent with your work. Being consistent with your stuff."
STATS: BRANHAM'S SHOOTING ACCORDING TO JOHNSON
Johnson pointed out Branham's shooting so let's take a look at a stats sample from the rookie.
Through 38 games played, Branham is shooting 42 percent from the field and is a lowly 29 percent from the three-point line off 3.3 attempts per game.
And just as Johnson pointed out, the rookie can bounce back from poor shooting nights.
Versus Washington on Jan. 30, he shot 2-6 from the field (33 percent) and misfired on his three shots going 0-3 from behind the arc. He also went 0-3 from the three-line versus the Suns on Jan. 28.
In the following game against the Kings on Feb.1, Branham shot 9-13 (69 percent) from the field and went 3-5 from the arc to finish with a career-high 22 points in 32 minutes.
A deeper dive into his shooting shows a lot more.
According to Cleaning The Glass, he is currently shooting 49 percent from the midrange placing him in the 86th percentile at his position in the NBA.
In addition, he is shooting 66 percent at the rim, and 40 percent from the corner three per Cleaning The Glass.
Like any rookie, there is room for improvement and as Johnson noted - consistency!
In Nov. 2022, Branham shot 37 percent then in Dec. 2022, it spiked to 47 percent.
However, in Jan., he shot 39 percent in 15 games played.
JOHNSON'S ADVICE TO BRANHAM
Johnson wrapped up my discussion with him on advice he has for the rookie when his shot is falling.
He would like to see him get more involved in other aspects of the game including getting aggressive to the free throw line and getting his teammates more involved.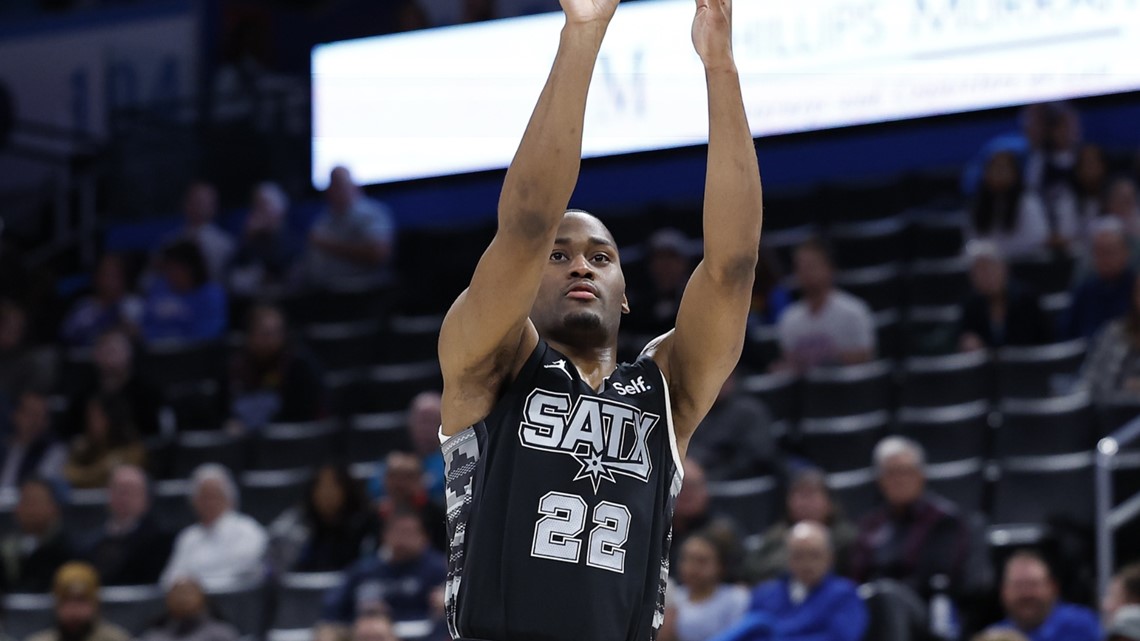 "Just as a night where he can't make his shot, he'll have nights where he can't miss a shot. The nights that you can't miss to get to the free throw line. Get a layup," he said. "Get your teammates involved. Play good defense. The nights you're hitting, keep shooting more!"
Branham is getting to the free-throw line 0.9 times. This is an area that he has to improve upon as the season moves forward.
His best game at the charity stripe was against Detroit on Jan. 6, getting to the free throw line six times and finishing 4-6.
JOHNSON ON BRANHAM'S WORK ETHIC
Overall, the Spurs veteran is high on the rookie guard. Especially his work ethic to get better.
"I think his work ethic and what's he doing off the court is showing on the court even in the lows," he said. "For rookies, these guys are way ahead of where I was."
Like any rookie, there is room for improvement but the No. 20 overall pick in the 2022 NBA Draft has been a bright spot this season and is taking advantage of the minutes he is getting.
Stay tuned next week for part three as another Spurs veteran gives us his thoughts on Sochan.