SAN ANTONIO — The San Antonio Spurs 2022-23 season is winding down but there is still plenty of team news and notes you might have missed.
Let's catch you up on the latest on the Silver and Black.
ROOKIE WESLEY ASSIGNED TO AUSTIN
The Spurs have assigned rookie guard Blaker Wesley to the Austin Spurs.
He will be available for Austin tonight as they host the Greensboro Swarm at 7:30 p.m. at the H-E-B Center at Cedar Park.
HOW MUCH FOR A SPURS BOBBLEHEAD SET?
The entire Spurs 2022-23 bobblehead collection is out featuring several team icons and some are already flipping them on the secondary market for sky-high prices.
One Spurs fan brought it to our attention showing an asking price of $1000.00!
SPURS UNVEIL NEWLY RENOVATED BASKETBALL COURT
Spurs Give recently cut the ribbon on the newly renovated basketball court at Joe Ward Park in San Antonio.
Blake Wesley and Malaki Branham were on hand to open the Spurs-themed court completed with the Spurs logo on the backboard and the Spurs Give logo on the court.
The renovation is part of Spurs Give's effort to build leaders and legacies in the communities where we live, work, learn and play.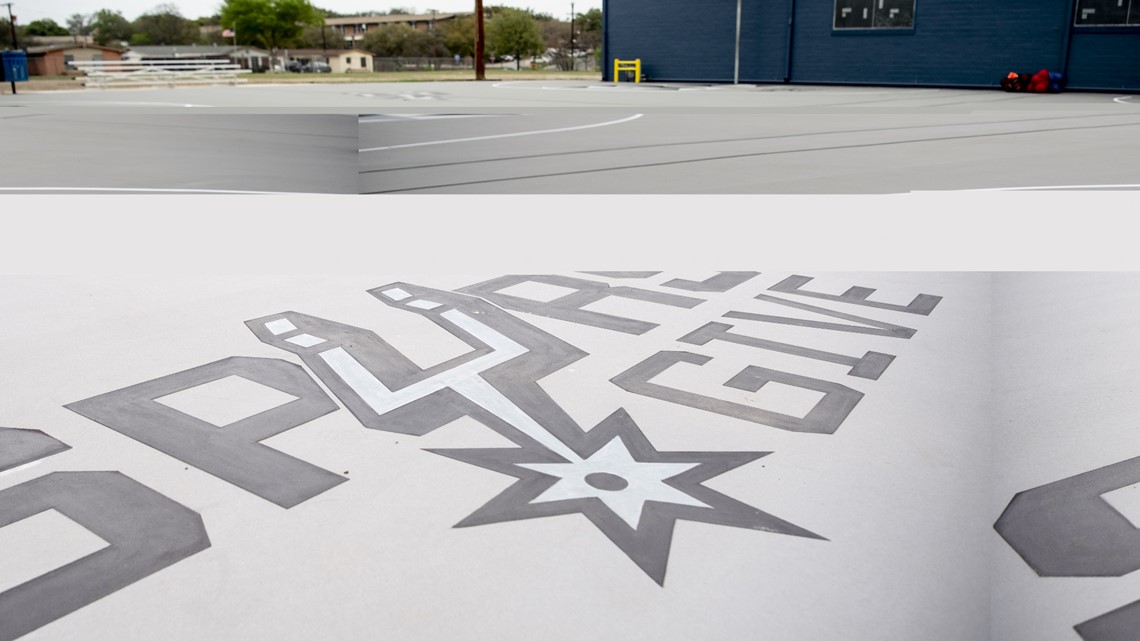 SOCHAN'S STATS BY HAIR COLOR
Ever wondered what Jeremy Sochan's stats are depending on which hair color he wears?
DOUG MCDERMOTT HOOPS AND ENCOURAGES MATHEMATICS WITH SAN ANTONIO KIDS
McDermott recently spent time with local kids to not just shoot hoops but also encourage them to get into mathematics at the Spurs Math Hoops event.
THE COYOTE NAILS A HALF-COURT SHOT
The Spurs mascot visited the kids at Loma Park Elementary to shoot hoops and show off the extent of his shooting range by draining a mid-court shot!
KELDON GOES BASKETBALL CAMPING
Keldon Johnson recently hooped at a camp for local servicemembers and their families.
NEW LOCKED ON SPURS CONTEST
Locked On Spurs is having another fan contest just in time for Fiesta San Antonio 2023.
The San Antonio Water System has donated a few of its past Fiesta medals to one lucky winner.
To win you just got to listen to Locked On Spurs and find out how to get them. Maybe today's episode might be the one where it will be announced!
Spurs' VP of Global Partnerships Katrina Palanca will be speaking at SXSW in Austin. If you are heading out to the event, it will be quite an informative talk.
SPURS FAN SPOTLIGHT: ERIC HICKS
Spurs fan Eric Hicks continues to show his support for Locked On Spurs! Thanks, Eric!
Do you have some Spurs news you want to share with us? Let us know on Twitter at @KENS5 and at @JeffGSpursKENS5.