SAN ANTONIO — The San Antonio Spurs game against the Los Angeles Clippers Friday night will be rookie Jeremy Sochan's 40th NBA game and mark the halfway point of his pro career.
And like all NBA rookies this means the proverbial "rookie wall."
It is that point in a rookie's first pro season where they have played more games than in a college season in half the time.
It's also the point where their bodies and on-court production may start the dip as an NBA rookie gets accustomed to the lengthy schedule.
And Sochan is fully aware that point in his NBA season is here.
"I already doubled my college games and college season. It's crazy," Sochan said.
Sochan's awareness of the rookie wall is a good step in trying to overcome it.
Fortunately, the Spurs are known for their "player health first" approach.
During its history, the team has shown how it will sacrifice wins, shelve players for a longer time to recover and rest players in order to preserve their long-term health.
Case in point, in 2012 when the NBA fined the Spurs $250,000 after Gregg Popovich gave four players (Tim Duncan, Manu Ginobili, Tony Parker, and Danny Green) the game off versus Miami for a nationally televised game.
It's those moves that help Sochan know the Spurs will help him break through the rookie wall if he does smack right into it.
"Probably just how many games there are. So I am staying healthy and I am in a great organization that'll help me with that," said Sochan.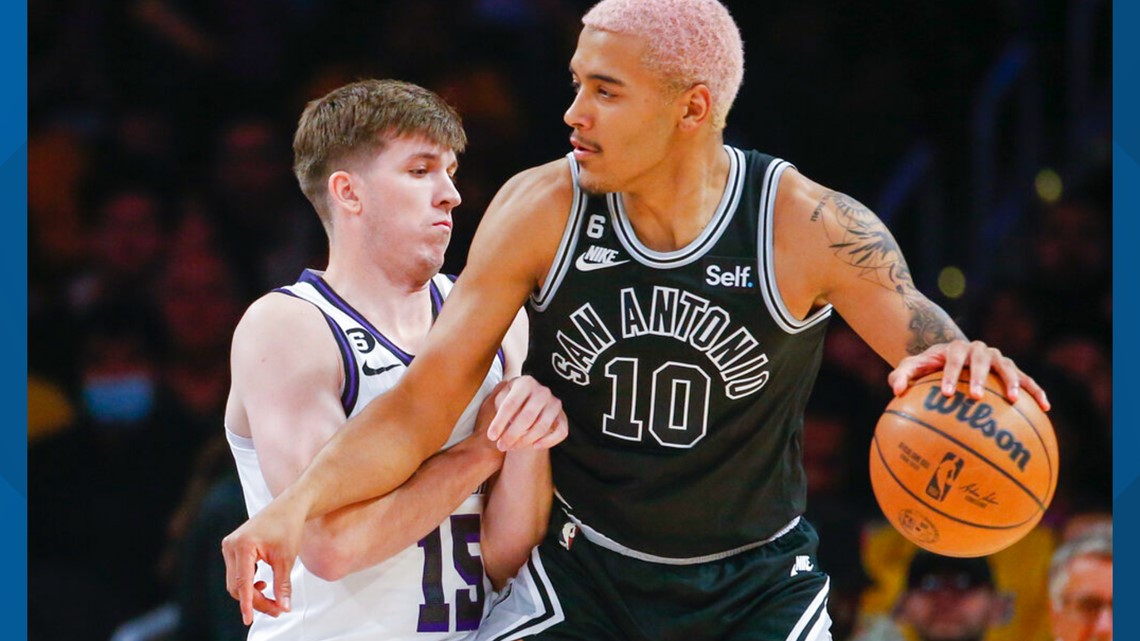 It might be too early to check if Sochan is hitting the rookie wall.
In Dec. 2022, he was averaging per game: 25.8 minutes, 11.0 points, 6.2 rebounds, 3.2 assists, and 45 percent shooting from the field.
Through nine games played in Jan. 2023, he is averaging per game: 27.5 minutes, 8.8 points, 5.0 rebounds, 2.3 assists, and 42 percent shooting from the field.
His stats have dipped but it could be a sign he is feeling the impact of the NBA schedule and its physical toll.
"I hear people that talk about it," he said. "I'm just trying to stay consistent in the middle of learning."
All Sochan can do is move forward and try to smash the wall and he is starting with the mental side of things to help him get through.
"I'm not trying to get too high or too low. I'll try my best," he said.
Sochan isn't the first and won't be the last NBA rookie to experience the rookie wall.
He'll still give all-out effort and be cheeky about it as his first NBA season moves on.