SAN ANTONIO — Here's another rare San Antonio Spurs rookie Victor Wembanyama card to collect and this time it is from Panini America.
The popular basketball card recently revealed their first look at their rare Wembanyama rookie card.
The card features him in his Spurs black uniform wearing his new Nike signature sneakers as he is leaping in the air for a dunk.
However, bidding for it started at a hefty price as it is Panini's one-of-one Wembanyama black card.
The bidding for the card started at $15,000 and ultimately sold for $5,216.03 despite it not being autographed.
That kind of rarity made it a sought-after item to hold for the future should he live up to the massive hype surrounding him as he enters his rookie campaign.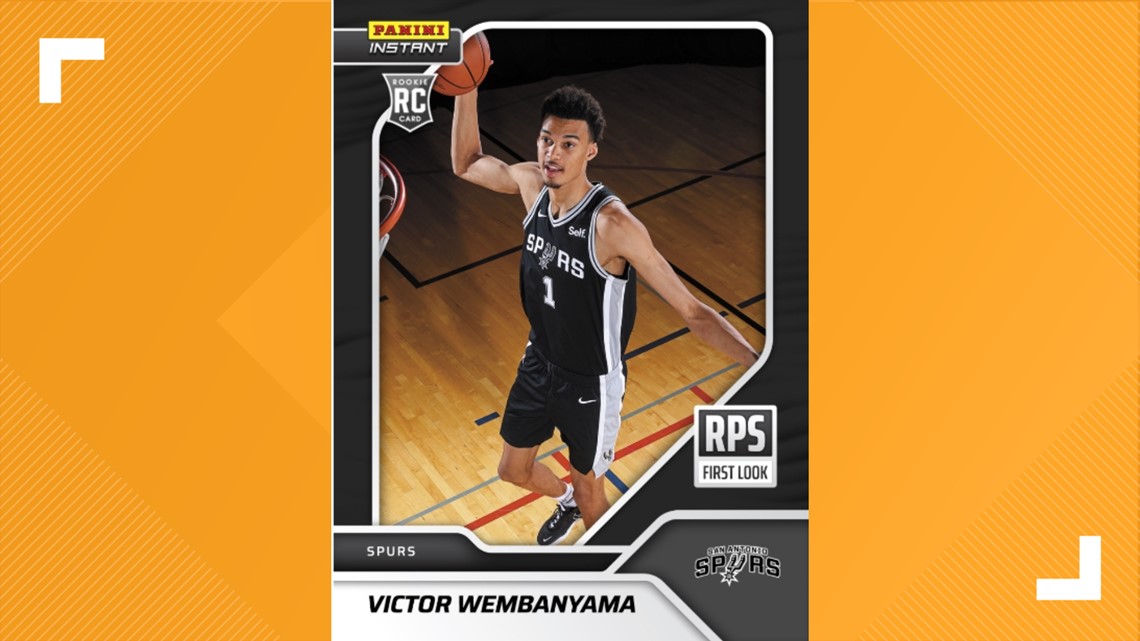 Wembanyama card mania is sweeping the card-collecting world.
In fact, he is set to join Topps "The Ultimate Collector Experience" in San Antonio where one lucky person will walk away with one of his rarest cards.
In case you didn't know, the popular basketball card company will be holding a private event in San Antonio to raffle off one of the rare Wembanyama basketball cards: The first card he ever signed on the 2022-23 Bowman U Chrome Green Parallel style.
This will happen on September 23rd and will be open to all eligible collectors who redeem a 2022-23 Bowman U Chrome Victor Wembanyama Green Parallel Auto redemption card on or before September 8, 2023.
This will be your chance to receive the rare card as your redemption card.
Recently, a Wembanyama basketball card set a new all-time selling price at auction for well over $67,000.
The final price for the card at the recent Goldin auction was $67,333. It is a Bowman University card in the SuperFractor style.
The card is inscribed "1st Ever" by Wembanyama with his Mets 92 jersey and graded at a perfect 10 condition.
As the season tip-offs expect more rare types of Wembanyama cards to come out. Keep an eye out for cards with his Spurs uniform, with his autograph, and in rare card variants.
Also, be ready to dig deep into your pockets as certain Wembanyama rookie cards will likely cost plenty of money.