SAN ANTONIO — The San Antonio Spurs had one of the best odds at winning the NBA Draft Lottery 2023 and it resulted in the franchise winning the top spot at the NBA Draft and the right to select Victor Wembanyama.
The Spurs will be positioned at No. 1 in the upcoming draft and Silver and Black fans celebrated throughout the evening.
With the Spurs set to draft who many consider a generational-type player, it is very understandable fans are picturing immediate team success after a horrible 2022-23 season.
"I would say enjoy it," General Manager Brian Wright said in his message to fans. "Have a great time, celebrate."
Across San Antonio, fans were honking their car horns, yelling with joy at bars, and sending messages of jubilation on social media.
But Wright wants fans to understand that the process to get the franchise back to the top of the NBA mountain is still not over despite winning the Draft Lottery.
"Obviously, a long road still ahead and a lot of work to do to build this out and get to be where we want to be," he said. "A huge step forward tonight."
The step forward with Wembanyama on the way definitely shortens the rebuild tremendously but on their to-do list are several things.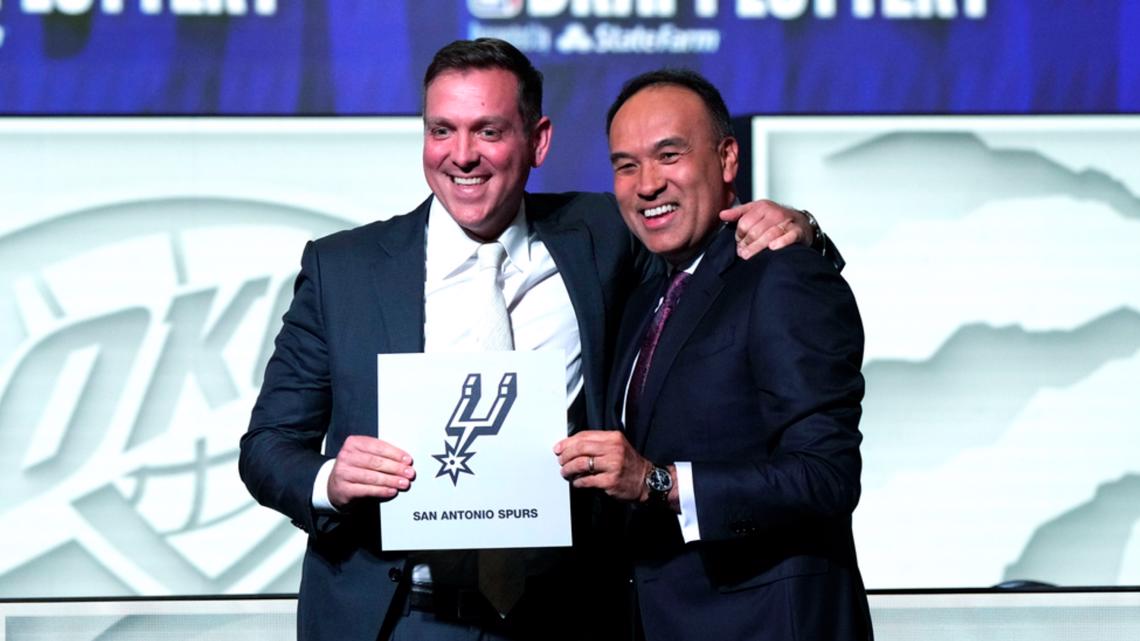 San Antonio will now have to make roster decisions to start building around the French phenom, evaluate his strengths and weaknesses, focus on their other two draft picks at No. 33 and 44, and pave the path towards ending their long playoff drought currently at four seasons.
In other words, the journey to NBA success is not over yet.
"You enjoy the entire journey. It's not always fun and it's not only just the great things. You got to enjoy and embrace your journey," said Wright.
The team's journey back to the top will be easier with Wembanyama en route and a young core that received plenty of NBA experience last season.
After the franchise painfully plodded through its worst season in history (22-60), landing the No. 1 pick makes last season easier to digest.
"Continue to enjoy it," said Wright. "You got to enjoy and embrace your journey."
"The team and the city that sticks with us and put so much effort and love into the organization, it's just amazing for them to get rewarded," said Spurs Managing Partner Peter J. Holt. "So many folks have been with us a long time and now everybody can feel rewarded and excited. My joy was a 'we' type of fun and joy."
Wembanyama was all smiles when he found out San Antonio will be his new home.
He embraced his family and is eager to help the Spurs win now.
"I'm trying to win a ring ASAP. Be ready," Wembanyama told ESPN after the NBA Lottery.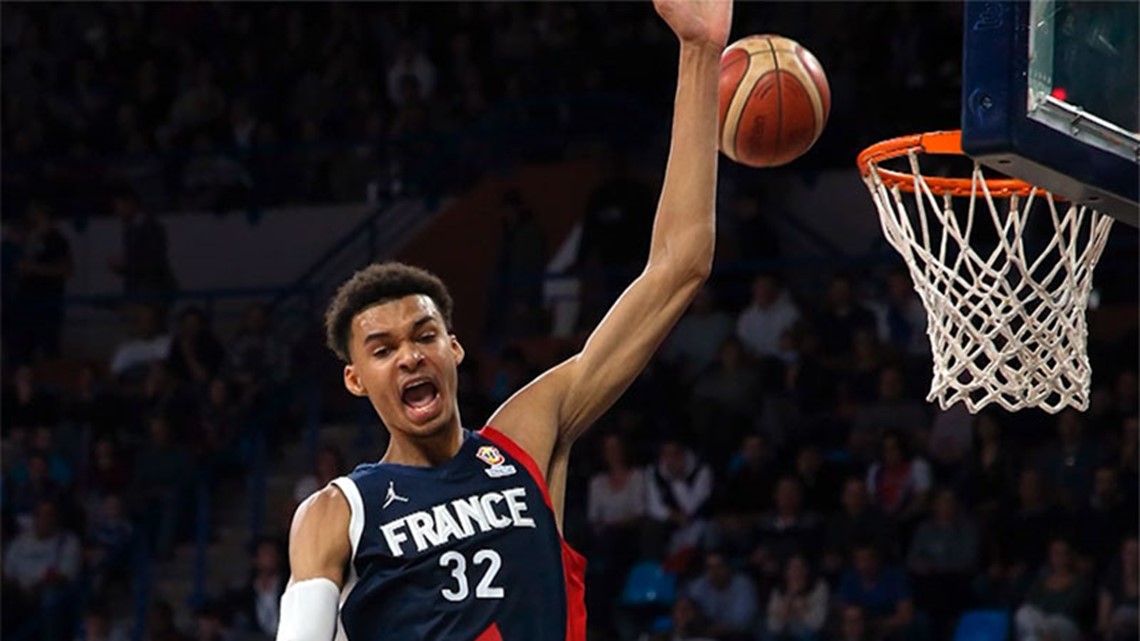 That certainly gives fans and the team a brighter future that will come sooner rather than later with Wembanyama on board.
"A lot of things have to break your way. You got to get a little lucky," said Wright. "We got lucky tonight."
In France's LNB Pro A league, Wembanyama averaged 21.6 points, 10.5 rebounds, 3.1 blocks, and 2.5 assists in 32.3 minutes per game in 33 games played for the Metropolitans 92.
He is the perfect building block the franchise needs and could have the right players currently on the roster to surround him.
Jeremy Sochan, Devin Vassell, Malaki Branham, and Keldon Johnson appear to be perfect fits to complement Wembanyama on the court.
However, Wright understands that winning the lottery is just the beginning of a familiar path the team has walked through before with David Robinson and Tim Duncan.
"Hopefully we can build on this and continue to build out the core. Put a team together that can really grow together over the next few years," he said. "Enjoy tonight. We get back to work tomorrow."