As part of the tour, he is hosting meet and greet sessions with his Chinese fans, signing autographs, and catching all the sights and sounds China has to offer.
And from the looks of things, the Spurs forward is having a great time!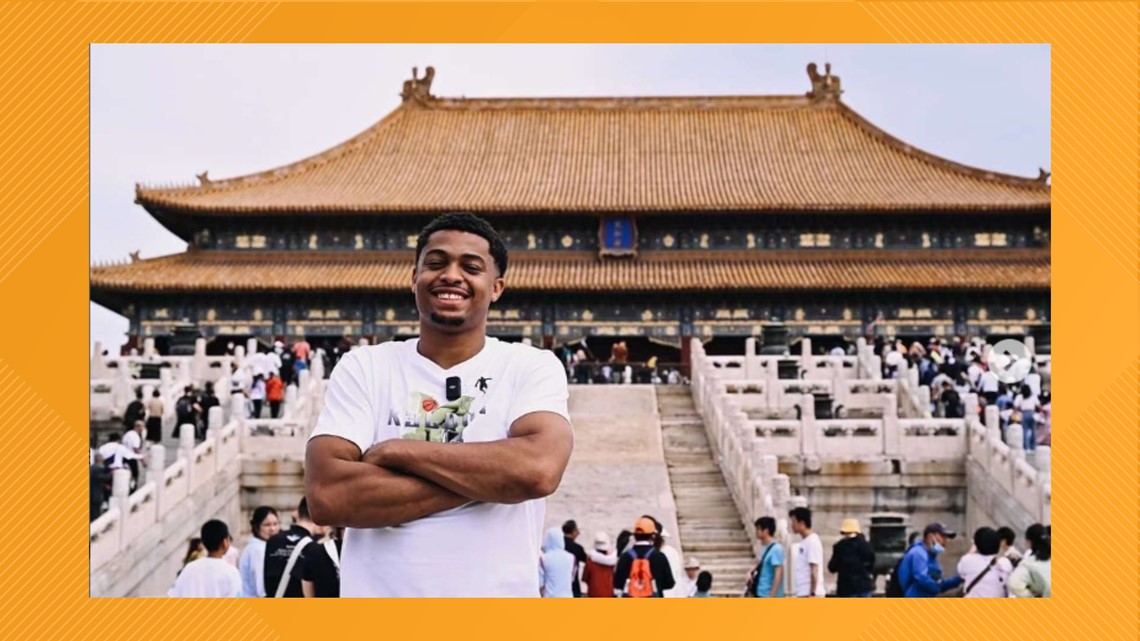 Well, maybe there is a moment on the tour he'd like to forget.
During an appearance, Johnson hit the basketball court with other players and decided to give the crown on hand some thrilling dunks.
At least that was the idea.
Instead of getting the crowd hyped with his signature power dunks, he missed eight dunk attempts in a row!
Check out the video of Johnson getting stuffed by the rim:
Johnson was in good spirits after yelling at the crowd with that energy he always brings.
However, the NBA may not invite him to next year's NBA Dunk Contest.
In case you didn't know, Johnson signed a sneaker deal with Qiaodan Sports. It includes a signature sneaker line and commercials featuring him.
Johnson wore his signature Qiaodan sneakers throughout last season but if you are looking to own a pair you will have to wait.
It is unknown if and when these sneakers will be available to the U.S. public. Currently, they are only available in China and online stores might ship to the U.S.