SAN ANTONIO — San Antonio Spurs head coach Gregg Popovich is beloved by most NBA fans.
From his hilarious moments during sideline interviews to looking beyond the court and raising awareness of real-world issues, when Popovich speaks, people listen.
And that's a large part of why fans enjoy him since becoming the team's head coach in 1996.
However, for Fox Sports' Skip Bayless, Popovich isn't atop his favorites list and is not a fan of the long-time Spurs head coach.
Bayless was recently asked if he misses talking about the Spurs in the NBA postseason on his podcast, "The Skip Bayless Show."
Keep in mind, he is a self-proclaimed huge Spurs fan and says he remains one.
However, according to him, he separates his fandom from the team and Popovich and recently went into great detail about why he stopped being a fan of the head coach.
And it all started when Popovich fired former coach Bob Hill in 1996.
FIRING BOB HILL AND BECOMING THE SPURS HEAD COACH
Bayless started by explaining how Hill was fired by then-team-General Manager, Popovich, and putting into focus Popovich's college coaching record.
"On December 10th, 1996, Gregg Popovich actually got away with, pulled off, firing Bob Hill, the current head coach, and naming himself the head coach of the San Antonio Spurs. Gregg Popovich had been a head coach only once," Bayless said. "That was for eight seasons at D3, Division 3 Pomona Pitzer where his teams went 76 and 129, 76 wins and 129 losses. Though they did once win the Conference, in 1986 with a record of eight and two, I will give you that."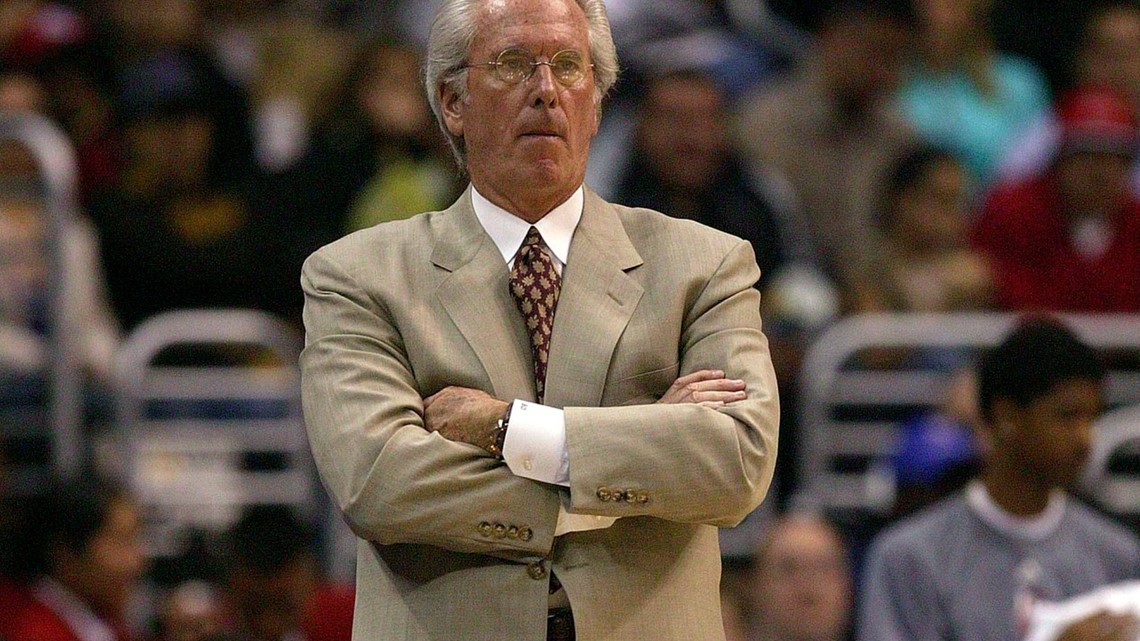 Bayless went on to state that the move to fire Hill, and become the head coach of an injury-depleted Spurs team at the perfect time with Tim Duncan the prize in the NBA Draft Lottery 1997.
"Gregg Popovich ever get the break of his career because David Robinson got hurt and missed the rest of that season. Sean Elliott got hurt. Gone. Chuck Person got hurt and was gone. Dominique Wilkins was on his last legs and on that first Popovich-coached San Antonio Spurs team, the final record was 20 and 62. Yet he had plenty of injury excuses," Bayless said. "He was a very close friend of the owner [Red McCombs], and all of a sudden, into Pop's lap fell the number one pick in the draft, which the Spurs correctly used on a player who had stayed all four years at Wake Forest, a guy named pretty boringly, Tim Duncan. Had a kind of name that fit exactly the way he played basketball, boringly. Tim Duncan was about to make Gregg Popovich just the way Tom Brady made Bill Belichick."
BAYLESS CREDITS BUFORD FOR POPOVICH'S SUCCESS
Bayless did credit Popovich (albeit in a back-handed manner) for making RC Buford the team's General Manager putting Buford in a spot to give him the players needed to succeed such as Manu Ginobili and Tony Parker.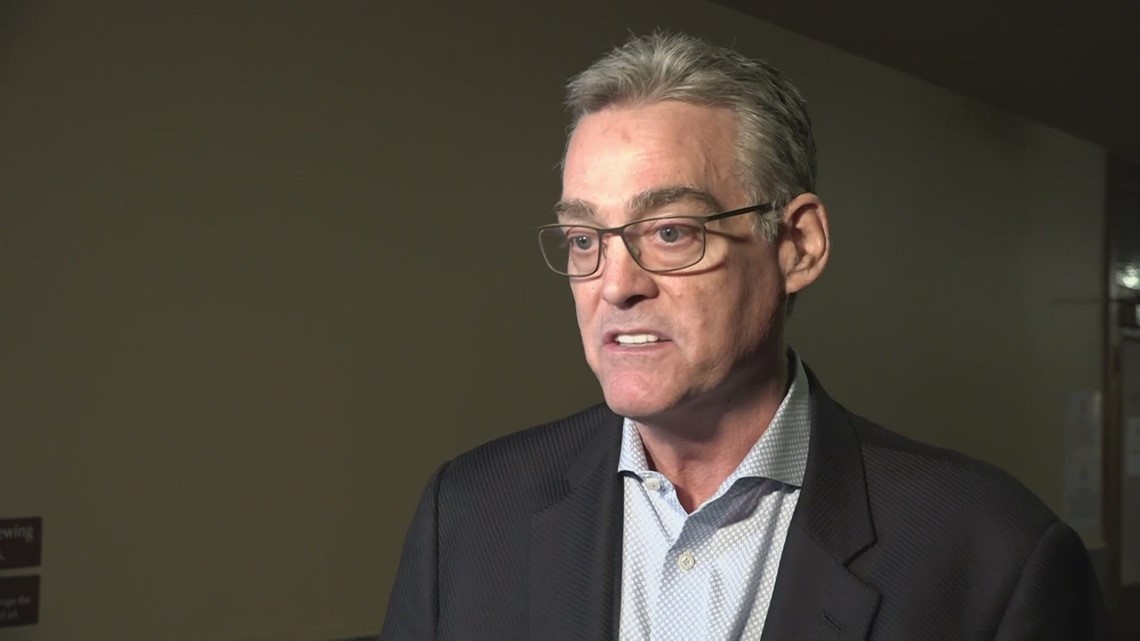 "I'll give Pop this, he did make one brilliant move. Thereafter. He elevated R. C. Buford from scout to GM and R. C. Did for Popovich what Gil Brandt did for Tom Landry and my Dallas Cowboys. He made Pop look like a coaching genius with two genius drafts," Bayless said. "R. C. Buford took a French point guard named Tony Parker with the last pick in the first round in 2001, that after he had taken some guy named Manu Ginobili from Argentina with the second to last pick in the second round, back in 1999, two genius moves."
BAYLESS ISN'T A FAN OF POPOVICH'S TREATMENT OF THE MEDIA; CALLS HIM A "BULLY"
Popovich's interactions with the media are some of the most memorable.
His short answers, quick reactions if he feels the questions are not up to snuff, and playful moments inject humor into pre and post-game sessions.
However, Bayless does not share this view.
He opines that Popovich can be harsh with media who ask legitimate questions and believes he is a "bully".
"Slowly but surely, Popovich lost me as a fan. In post-game interviews, Pop belittled and bullied media members for asking perfectly acceptable routine questions. Yet, Popovich's between-quarters interviews on live TV on TNT and ESPN became famous instead of infamous," he said. "Pop became everybody's, quote-unquote, lovable curmudgeon, for shaming interviewers with one-word answers or grunts. Oh, that's just Pop. He's something, that Pop. Yet again and again."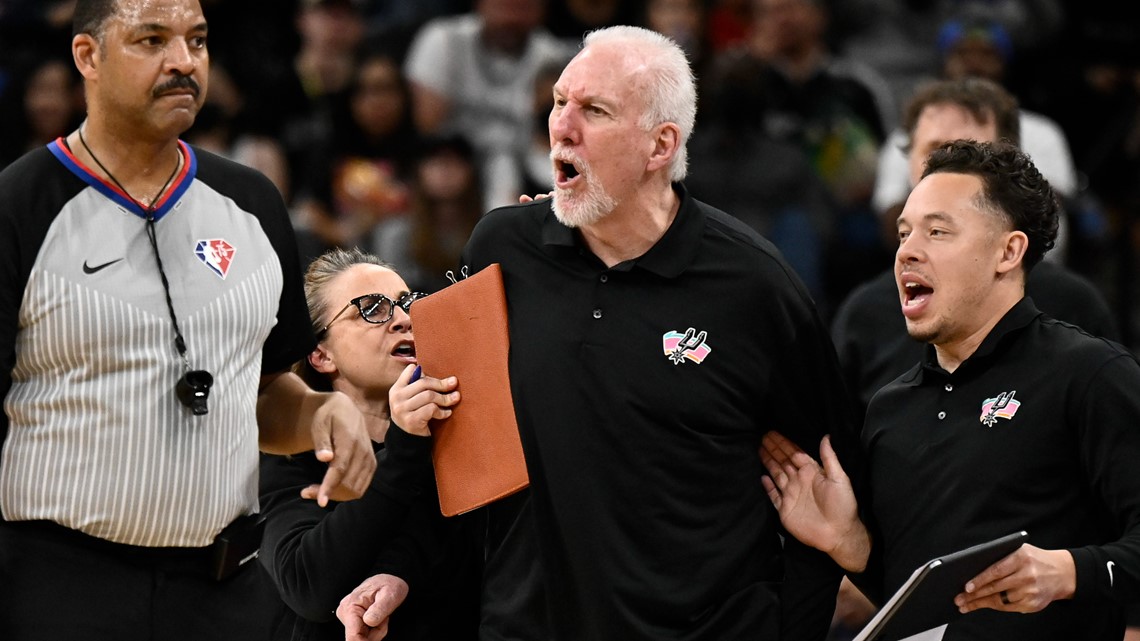 BAYLESS TAKES ISSUE WITH POPOVICH'S POST-GAME INTERACTION WITH OPPOSING TEAMS AND PLAYERS
Winning and losing with grace is something Popovich preaches with his teams throughout his coaching career.
And he practices what he preaches.
You can always see him greeting the opposing teams, their players, and coaches. Postgame, he is all smiles, congratulating teams on their wins versus the Spurs or hamming it up with players.
But for Bayless, this is a problem for him and adds to why he isn't a Popovich fan.
"Pop weirdly has become this beloved ambassador for the NBA. Every game now ends, most of them losses, with Pop hugging the other coaches and the stars on the other team. This always drove me nuts when the Spurs were great because I didn't want to see my coach hugging rival stars like LeBron [James]," Bayless said. "I didn't want to see that kind of fraternizing. This was Pop at his shrewdest. He knew even this past year that when the game ended, the cameras immediately went straight to him hugging the opposition. Oh, how he loves the 'love me' spotlight."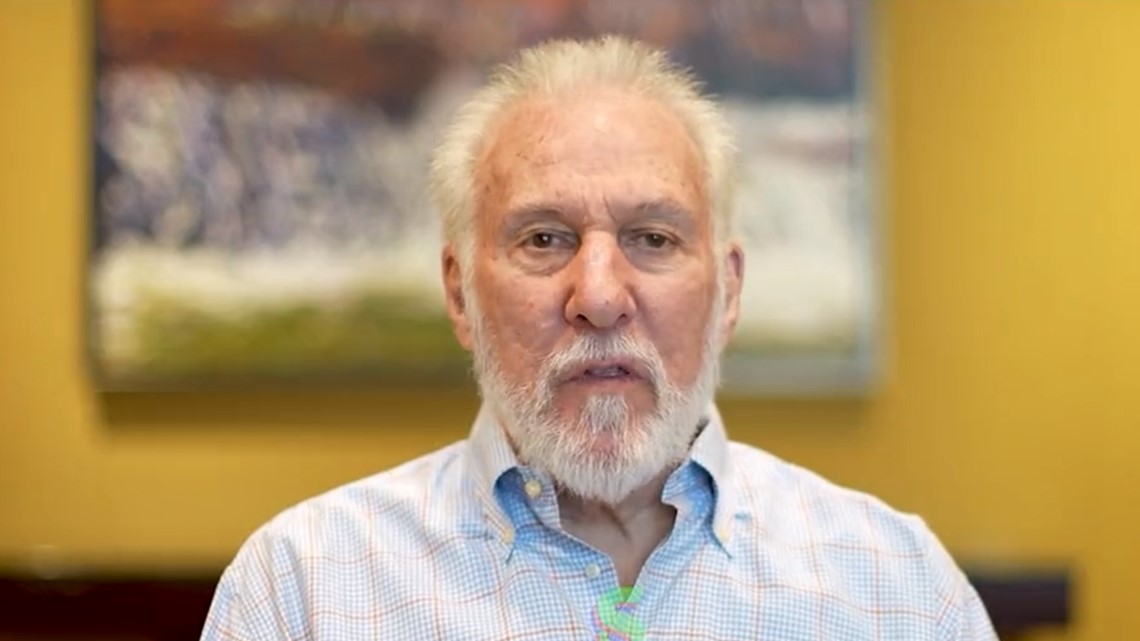 Overall, Bayless might be missing the entire point of how Popovich operates.
Hiring a great general manager like Buford is just smart on Popovich's part. That shouldn't be a minus. A team would want the best at all jobs and Buford excelled at player scouting.
Playing with class in a win or a loss is just common knowledge. It does not impact the game and he is quite competitive during four quarters of basketball. It makes sense: When the final buzzer sounds, the game is over and it is alright to talk to opposing teams.
To Popovich's credit, he has gotten better with media, especially last season. He's showing a willingness to take on all questions and answer as best he can.
Of course, there are countless stories of him doing right in the San Antonio community from being there for the city of Uvalde in the wake of the Robb Elementary school shooting and stories of his generosity.
But for Bayless, the damage is done.
He admits he cannot "love" Popovich the way he does for the team.
"I'm sorry, but I never could love the coach the way I loved my Spurs," he said.
Chime in Spurs fans. Let us know what you have to say about Bayless' thoughts on Popovich on Twitter at @KENS5 and at @JeffGSpursZone.