SAN ANTONIO — San Antonio Spurs rookie Jeremy Sochan was named to the Jordan Rising Stars Challenge at All-Star weekend and will be officially playing for Team Joakim during the event.
And former NBA big man, Joakim Noah, is impressed with Sochan's rapid development.
Ahead of the Rising Stars game, Noah selected Sochan along with Jalen Duren (Detroit), Josh Giddy (Oklahoma City), Quentin Grimes (New York), Evan Mobley (Cleveland), Jabari Smith Jr. (Houston), and Jalen Williams (Oklahoma City) to play for Team Joakim.
When asked about Sochan and why he picked him, the former NBA big man said it is because Sochan is a "dog" and is impressed with his willingness to shoot free throws one-handed.
"I respect that. I respect that someone who is dealing with a little adversity, in the beginning, shooting a free throw in the bright lights one-handed, you gotta be tough to switch it up at midseason," said Noah. "Proud of the kid. I think he figured something out."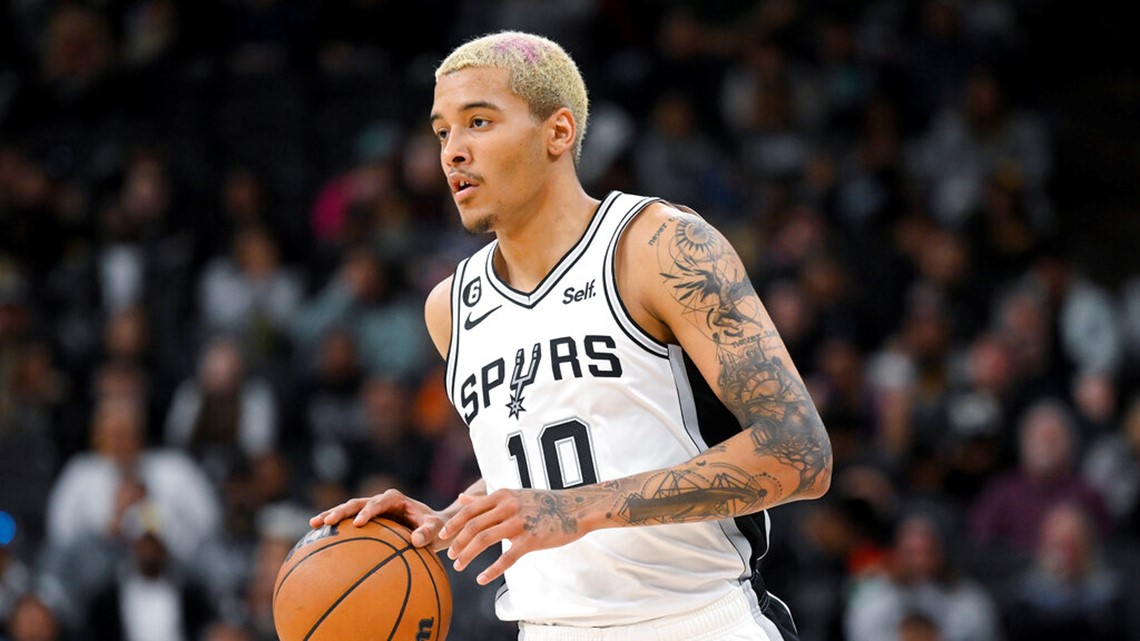 On December 19, Sochan was shooting just 17% from three and 46% from the line. Since then, he's up over 30% from three and over 70% on free throws.
Head coach Gregg Popovich is praising Sochan's willingness to go to the one-handed free throw shot when most NBA players might shy away from it.
"It's a process," Sochan said. "I'm just trusting it, trusting everyone around me who believes in it too, and just working hard on it."
Aside from his improved shooting, Sochan is showing he isn't afraid to mix it up on the court with some physicality.
This season, he's gotten under the skin of Luka Doncic, and Steven Adams, and had to be separated from Nets' Markieff Morris after the two got into a shoving match.
"He's a dog," Noah said. "That's what I want. I want him out there [Rising Stars Game] doing his thing."
After the announcement he was selected for the Rising Stars Game, Sochan was elated and feels his hard work paid off.
"I've been working hard and it's a good feeling to be invited to something like that," Sochan said. "These types of achievements I really don't set. I think it's just something that comes from playing well, being yourself."
Sochan is currently the first Spurs rookie since Tim Duncan in 1997-98 to average at least 10 points per game. He's also on pace to become the fourth rookie to average at least 10 points, four rebounds and two assists in his first San Antonio season, joining Duncan, David Robinson, and Willie Anderson, the team announced.
And he shows no signs of slowing down his development.
"I'm comfortable with my shot, and I'll keep on shooting it," he said. "I'm not trying to get too high or too low. I'll try my best."