SAN ANTONIO — Is San Antonio Spurs guard Dejounte Murray collaborating with New Balance to drop new Spurs-Fiesta-themed sneakers for fans to buy?
And if they do release them, they will definitely fly off the shelves with Spurs fans likely to buy a pair.
Murray, who has a sponsorship deal with New Balance, recently wore new high top sneakers, featuring the franchise's retro colors.
He shared a photo of them on his Instagram, and from the looks of them, they will be a hit with fans if the sneaker company releases them for fans to buy.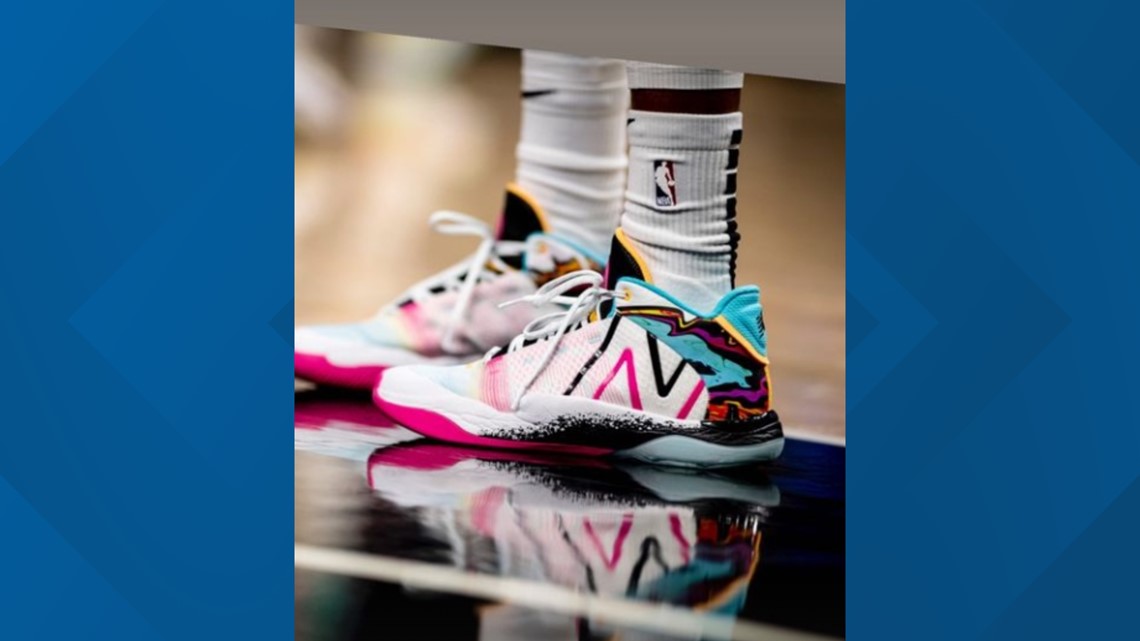 New Balance also shared photos of the new sneakers, making it a larger possibility they could be on shelves in the future.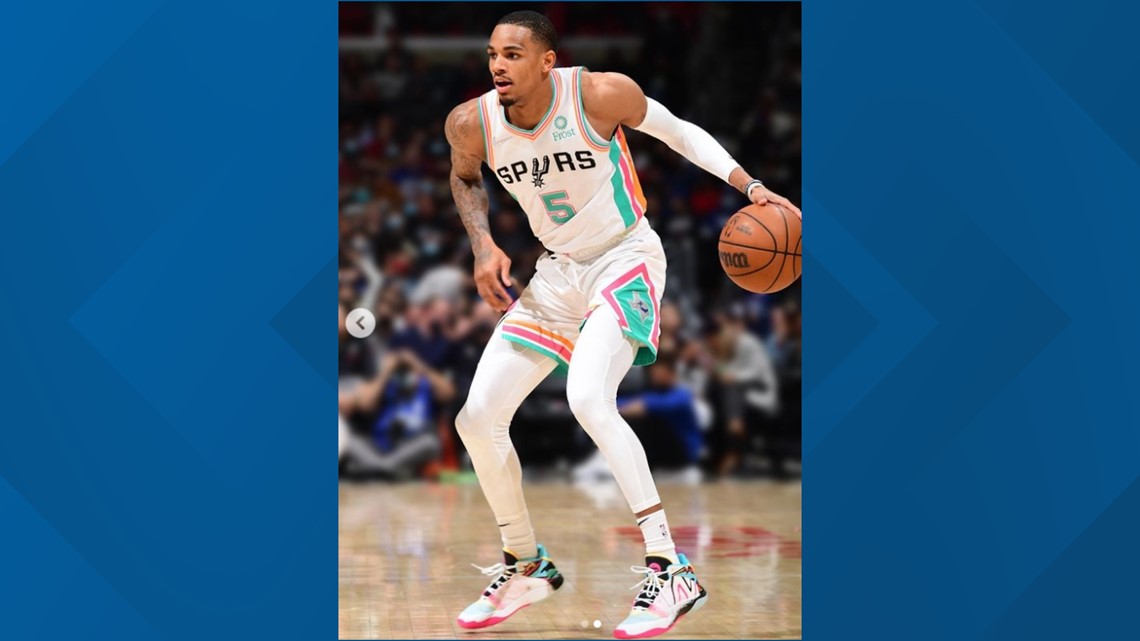 Murray has his own New Balance sneaker line which includes Fiesta-themed sneakers.
Recently, New Balance released a new line of Murray sneakers, "Heat Up," with an homage to his Seattle roots.
What do you say you Spurs fans? If these new sneakers are released to the public, will you get a pair? Let us know on Twitter at @KENS5 and at @JeffGSpursKENS5.