A new Texas Rangers ballpark set to open as early as 2020 will be designed by the same company that designed AT&T Stadium and the American Airlines Center.
The Rangers and the City of Arlington on Thursday announced Dallas-based HKS Architects will lead the design of a new retractable-roof stadium approved by voters in November.
HKS is no stranger to the Rangers' home town. It is responsible for the design of Globe Life Park, AT&T Stadium and the College Park Center at UTA, which Mayor Jeff Williams called "the new standard here for college coliseums."
Williams, who was a civil engineer on both Globe Life Park and AT&T Stadium, lauded HKS as a "world-class" company.
"In 2005 we began on the design and construction of AT&T Stadium," he said. "And of course now we're dreaming big once again."
The new ballpark, which will keep the Rangers in Arlington through 2054, will have a retractable roof and sit adjacent to an entertainment district, Texas Live!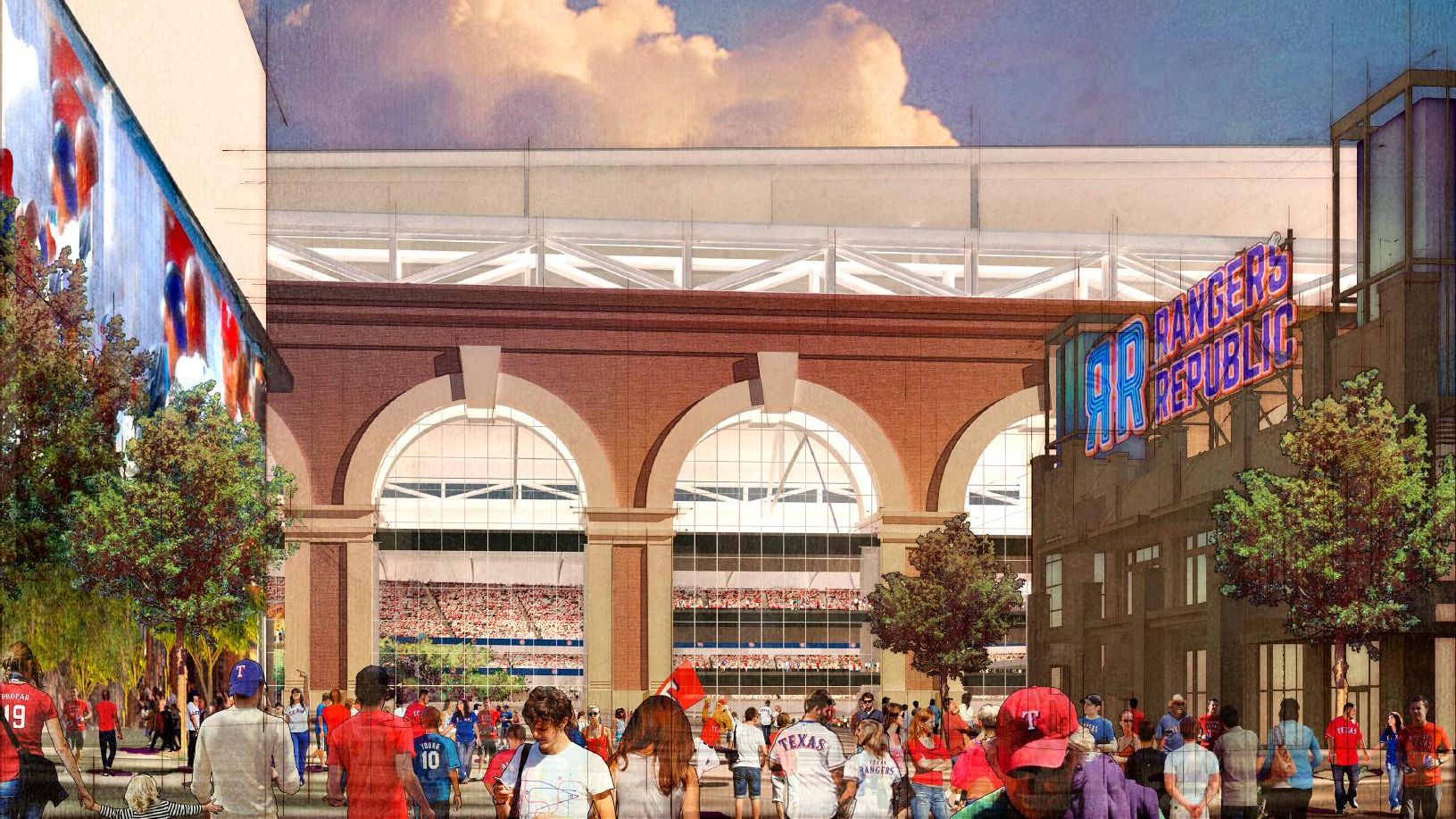 The lease on Globe Life Park doesn't expire until 2024, but putting a roof on the current stadium wasn't realistic.
"Our fans have told us the architectural style should reflect the character of this great building [Globe Life Park] and that comfort and amenities are important to them," said Rangers Executive Vice President of Business Operations Rob Matwick.
"They want an intimate experience and to be close to the action. The initial design concepts presented to us by HKS checked all of those boxes and were a critical piece in our selection."
"For us, the new Texas Rangers Ballpark development is very special. It carries its own rich identity based on a combination of tradition, heritage, character and ambition that will ultimately represent itself as the premier destination in North Texas," HKS' Bryan Trubey, executive vice president and principal designer on the project, said in a release. "We are delighted to be part of this exciting new development that will impact not only the Texas Rangers and their fans, but the city of Arlington and the entire region for many years to come."
A public-private partnership to build the new stadium was approved by 60 percent of voters on Election Day.